As times continue to be uncertain and lives change on a daily basis, the revolving door of what ifs can take a heavy toll on us mentally. We've been challenged by this thief of joy: covid-19 as a test to be in control of our reactions to this unique situation and maintain a "Higher State of Mind". Can you?
Although we do not take the severity of this pandemic lightly, we do encourage the amazing individuals of the forever growing cannabis community to partake in the lifestyle of the baked and faded we know and love so well. Continue to create new stoner moments, experience new avenues of consumption and keep your vibes so high you'll have to smoke a pound to reach them.
Quarantine VS A Higher State of Mind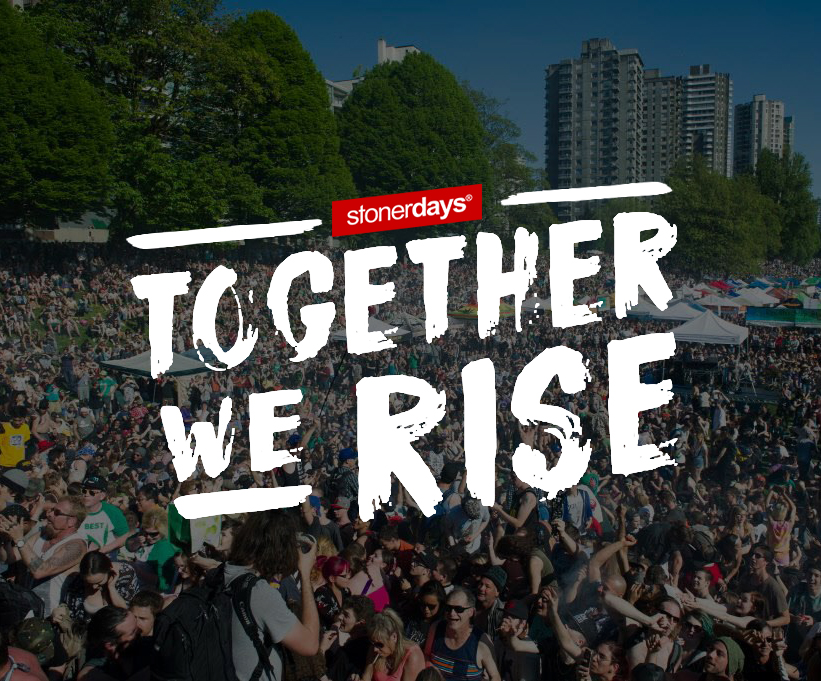 Restricted from some of our most favored forms of hangouts and sessions is only a minor setback we've encountered during quarantine. Sure, it seems as though we've been robbed of our fun faded times and the unknown length of this quarantine may be the result in a lack of joy in some homes.
When we allow our positive vibes to be interrupted by information and actions out of our control, we invite the possibility to no longer enjoy our "Higher State of Mind" we all deserve to keep.
In actuality we've always been in the habit of being indoors by 4:20 pm to create legendary memorable stoner moments. So, are we really bothered being home or does the idea come only because we've been told we have to? Hmm.
1. Feed the brain
Sharpen your mind by educating yourself on why you enjoy the types of strains you do. Explore your interest further with an open mind for new information pertaining to the cannabis plant and numerous effects indica, sativa and hybrid strains produce.
2. Level up
Upgrade your talents and skills from your stoner tool box. New advanced rolling techniques could chubby up those joints and blunts while promoting you to a highly skilled rolling machine. Don't forget your bongs and rigs need love too. A clean bong is a happy bong. CLEAN YOUR BONGS!! And rigs.
Reorganize your smoke stations and dab bars to help change the scenery.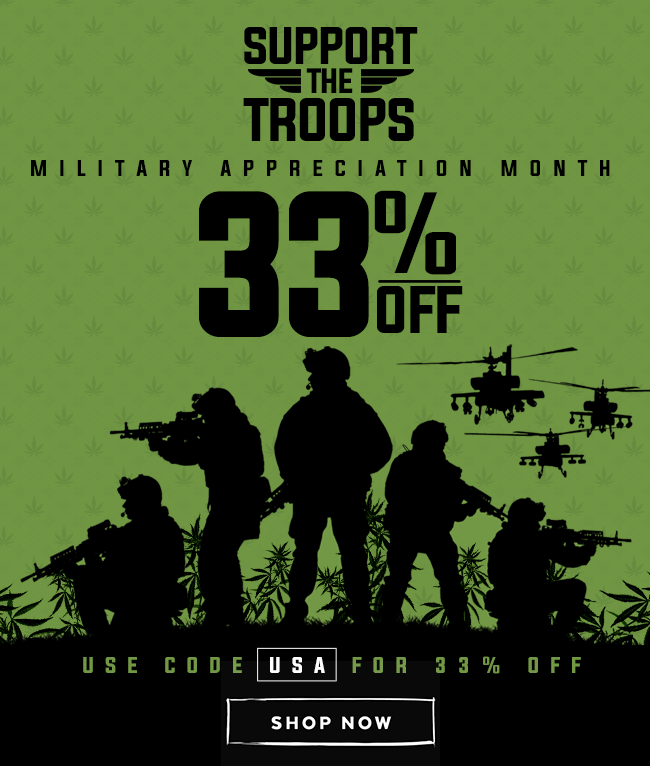 3. Be a good human
Exercise your ability to spread peace, love and happiness from the comfort of your home. The world sure can use it. During a time where everything feels so distant we have never been more together. Maintain your higher state of mind, stay safe and as always stay blazed.
May is Military Appreciation Month! Take 33% off everything and check out our NEW: Support The Troops Collection HERE.
Medicinal Advantages of a Dry
The legalization of the herb in most states is news we gladly embraced. It led to the enlightenment of the various ways to consume cannabis, not just traditional smoking. While they all deliver the ultimate goal either medically or recreationally, they vary in the time they take to reach the system. Some of the ordinary means are smoking and vaping. Smoking is common as it has been in existence since time immemorial. 
However, smoking is associated with a couple of health complications, such as lung cancer, asthma, diabetes, and heart diseases. All these are implications you can successfully evade by vaping your dry herb. Before embarking on the benefits of a dry herb vaporizer, here are the basics of vaping as an alternative to smoking.
What is vaping?
It refers to inhaling and exhaling an aerosol (vapor) by the use of a vaping device such as an e-cigarette. Other available vaping devices include vape pens and MODS, i.e., personalized vaping devices. Vaping has steadily grown in popularity owing to its many advantages as compared to traditional smoking. Vaping devices are convenient due to their digital features, such as temperature control buttons, which enable you to tailor the device to meet your needs. Their small size and lightweight makes them highly portable, even in your pocket. Also, owing to their small size, you are unlikely to draw a lot of public attention should you decide to have a puff in a public place. Below are some of the medicinal advantages of using a dry herb vaporizer.
Fast in delivering your desired outcome
As people vape, there are numerous benefits that they hope to reap from cannabis.
Some of the benefits you can reap from cannabis include:
Relief from chronic pain and inflammation.

Regulation of appetite.

Acne relief.

Ease from cancer-related symptoms.

Relief from anxiety and depression etc.
While vaping, the vapor is immediately absorbed into the bloodstream. This fast-acting advantage of vaping means that the endocannabinoid system receptors are activated in no time. Thus, the pain or the restlessness disappears within a short duration bringing calmness. Ladies, this means you don't have to skip your daily chores or cancel your schedule when menstrual cramps hit. This is because CBD, present in the herb, interacts with the endocrine system fast enough and triggers those hormones hence reducing both inflammation and bloating. If you would like to know how cannabinoids have a positive entourage effect on your body.
Vaping eliminates harmful toxins
Vaping reduces the levels of carbon monoxide present in dry herb drastically, almost removing it completely. Carbon monoxide is toxic as it causes lung cancer. It may also be fatal as it may eventually lead to heart failure. There are multiple toxins produced during combustion, not just CO. Vaping dry herb negates the possibility of these toxins reaching your lungs. Besides, owing to the lower maximum heat when vaping, the produced vapor is more refreshing as compared to the smoke produced via conventional combustion. This means that every vaping session is more comfortable as you are not inhaling hot smoke down your throat. 
Therefore, your vaping experience will be more pleasurable and satisfying, even when you have a lung or throat irritation. Hence, this is both safe and healthier as it minimizes coughing and mucus build-up. A 2010 study on the smoking vs. vaping effects on cannabis users revealed a general improvement in the respiratory functions, whereas they previously complained of respiratory issues such as shortness of breath.
It gives you the chance to dose your herb intake
Vaping devices allow you to either lower or raise the temperatures for heating your herb to the temperature of your preference. This is especially useful if you are vaping the dry herb for its medicinal value. You may also refer to this as micro-dosing. The essence of this is that you do not have to exhaust your puffs to get the maximum effects. For example, if you are sure that vaporizing at a specific temperature will deliver your desired results, for instance, to relieve you from anxiety, you stick to it to the end. 
High temperatures when vaping release the active ingredient in one burst, which creates a more intense hit than what you may be after. Besides, high temperatures may also destroy some of the active ingredients. Thus, at low temperatures, you will be able to experience the benefits without hitting the excess levels. Vaping can have a huge impact at high temperatures, especially for beginners.
Discreet in terms of smell and usage
Many people are turned off by the strong smell of cannabis. Vaping does not produce much of this odor, especially at low temperatures. It is an added advantage as it is a guarantee of privacy. Irrespective of your location, you take out your vaporizer and puff to get rid of symptoms you may be experiencing as well as for relaxation. More so, you do not have to worry that your attire will carry the odor, keeping in mind that vaping is odorless. 
However, should there be an odor, it disappears fast. Smoking interferes with the taste of your herb, giving different flavors. It may also interfere with the quality of your weed, meaning you will not achieve the desired results. One of the ways to ensure you get the best experience from vaping is to keep your vaporizer clean. It saves you from ghost flavors in subsequent times that you will vape. The fruity flavored bud of the green crack strain might be the perfect companion for your vape, we suggest you buy green crack seeds feminized seeds if you know how to grow.
Conclusion
Numerous benefits come with using a dry herb vaporizer. However, all these benefits will only accrue if you purchase your vaporizer from reliable sources. Also, taking care of your vaporizer like you would look after any other appliance will heighten your vaping experience. Vaping turns out to be more economical as compared to smoking. Additionally, vaping dry herbs gives you the advantage of customizing the taste of your puff, for example, by adding flavors such as dried lavender, citrus peels, or peppermint. All the best as you hit those puffs!
Things For Stoners To Think About • Stoner Blog
Quarantine- A state, period, or place of isolation in which people or animals that have arrived from elsewhere or have been exposed to infectious or contagious disease are placed.
Verb- Impose isolation on a person, animal, or place.
(From the Original Oxford Dictionary)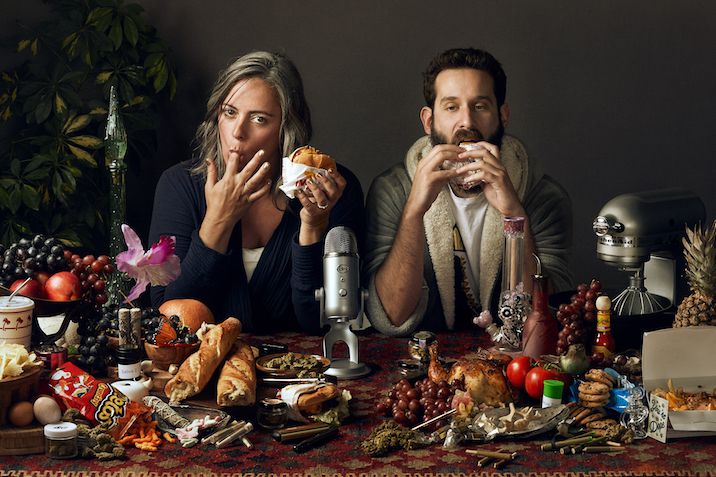 A definition that makes you quietly consider why the American people and others are being subjected to this piece of the english language and evolving into completely different entities…evolving nonetheless.
Chronic calms the creatures within amd triggers focus. All progressive stoners should keep this in mind and meditate on it DAILY.
Making the Nation beyond great again takes great effort from the masses. Being a "productive member of society" has absolutely nothing to do with what you do in your down time, but everything to do with your creativity in the hours you feel inspired.
Paint the flag whatever colors you choose, all of them if it suits you. Practice putting your patriotism to the test and celebrate the NWO with Jack Herer in your lungs and pride in your heart.
" We the people hold these truths to be self evident"… Etc etc etc…
Use this time to exercise the rights given to you but more importantly owed to you for the sacrifices made for your family/country. Paid for with the THC drenched sweat from the very fabric of your being.
Confined spaces is not a recipe for confrontation, and remembering your freedom is key in your ability to show love. Receive it in a way that can be receptive to all or a vast majority instead of only a select few.
It's a fact that truth needs no friends. Stonerdays has both truth and down ass riders to Call on for positive reinforcements. Always stand firm in your truth and if it comes down to an issue of your mental well-being… Fuck it mask off.
Sweet Mary Jane has been helping you unlock hidden treasures disguised as thoughts for eons, so please don't have her stop now. With blunt in tow and smiles in a little green tube. We have the mysteries of the universe in our top or back pocket, so depression has never been our vice.
Staying to yourself and close to home with family is the only vibe our ancestors cherished. Think of this quarantine era as a homage to our forefathers for their sacrifice. The cultivation of killer buds of ganja as well as hemp fields for miles.
What you are witnessing is far from the end; but only the beginning.