Getting high with some of Hollywood's best creations is something that stoners do on a regular basis, but during this magical time of the year there's a different feel we want alongside our stone and that's the Christmas spirit! Holiday movies are best served with a side of milk, cookies, and Mary Jane, with beautifully lit trees displayed on your t.v. and in your lungs there's no way you'll be sulking around in feelings of the past, present, or future.
It's a Wonderful Life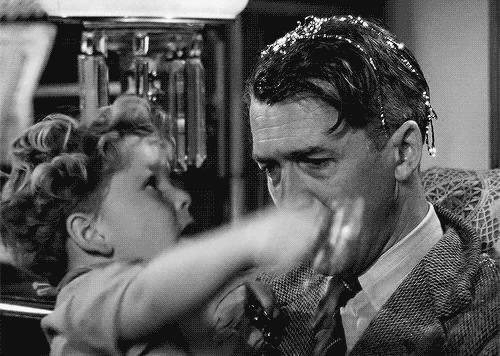 A stoner Holiday must see, but an all around definition of a classic for sure. This film has all the vintage feels if you're in the mood for a blast from the past and a little slang from a "simpler time". Telling the story of adversity as well as perseverance and outlook it takes to overcome them. Insert a Christmas time theme 10x cozier than the sweater Granny knit for you and you've got a recipe for Holiday cheer.
The Grinch Who Stole Christmas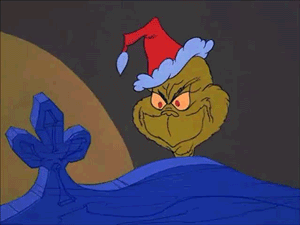 It's a fact that sometimes what a high calls for is cartoons, and we get the itch for colorful characters and worlds alongside the kind of laughter you remember from your youth. Now's the time to knock out two birds with one stone while watching The Grinch Who Stole Christmas and inhaling the finest smoke this side of the North Pole and begin to feel your heart grow three sizes. It's hard to deny the loving and enchanting nature that surrounds all of Whoville, who spread a message that the best gifts always come from within.
A Christmas Carol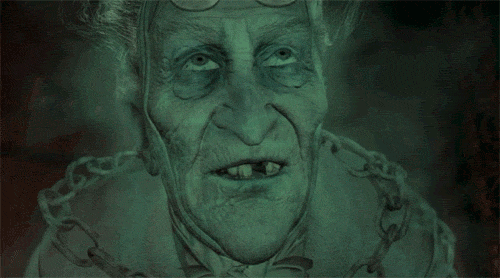 With so many winning elements its hard to tell where to begin with this one. For this to be one of, if not arguably THE greatest Christmas story and be mirrored by such a haunting theme is what makes this one of the more unique selections on the list. No one could detest Christmas and all things jolly more than Scrooge so it makes sense it would take other-worldly forces to get him to his senses. When the trees start to take effect there won't be a ba-humbug in sight but there just might be some apparitions.
A Charlie Brown Christmas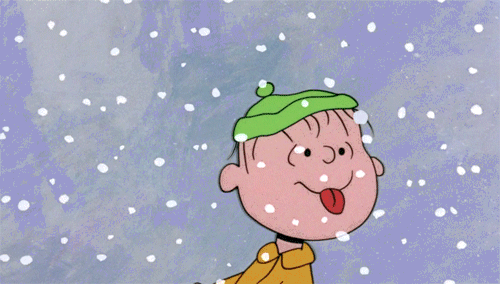 The peanuts have never failed to deliver when it comes to all things Holiday and this season is no exception. The term "Charlie Brown tree" has become a phrase coined specifically for any pitiful but still heart warming spruce with a bow, and we owe it all to these fun loving characters. These kids have more wit and smarts than the average and a killer soundtrack and choreography to put everyone young and old alike in the highest realm of good spirits.
Home Alone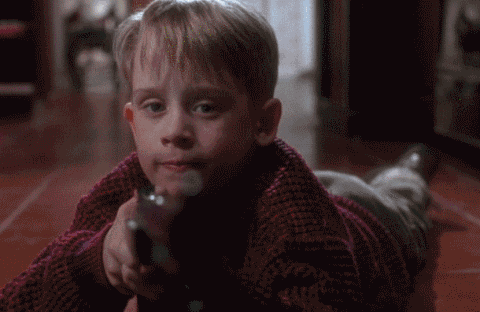 The title of this beloved holiday movie also makes for the perfect opportunity for you to get lifted to the heavens. Although Kevin's mother may have had somewhat questionable parenting methods, the scenes of pure joy and Christmas pleasure depicted in Home Alone are very hard to find replicated anywhere else. Seeing a young kid put together booby traps with just as much precision as the collector is worth the watch all in itself.
Bad Santa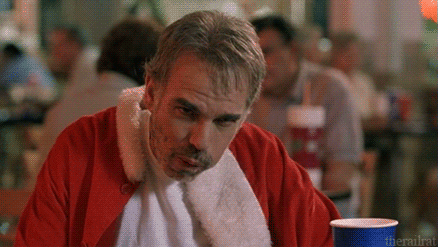 Santa shock value at its absolute best. Bad Santa was released in 2003 and since then the idea of Jolly Old Saint Nick has never been the same. The Santa we see here is rough around the edges for sure but still shows us that Christmas miracles can come in all forms, shapes, and sizes. Pack the bowl to the rim, light up the dankest trees you can get your gloved paws on, and repeat. The booming sound of laughter mixed with heartwarming coughs is the kind of gift we all want but won't get wrapped under the tree.
Polar Express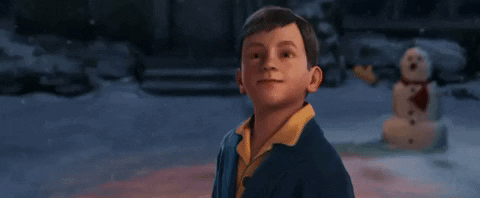 Just when you thought a winter wonderland couldn't exist the Polar Express pulled into the station taking you to that exact location, and stealing your heart at the same time. A movie that's nothing short of captivating and so much more when you're about five Christmas blunts in with marshmallows from your hot chocolate tickling your lips. Forget about the living room you were once chilling in and focus on the North Pole because that's where you'll be when you choose to board the Polar Express.
No matter what you choose to feast your eyes on this Christmas make sure you pair it with vibrant trees crystallized in a special snow all of its own. Merry Christmas stoners!
Top 10 Christmas Films to Watch High
It's that time again, the most wonderful time of the year. Hang those stockings up, get a little too tipsy in front of your grandad and put on a cosy, Christmas film to finish off the day. That's right it's Christmas, and here at CBD Testers we wanted to run down some of the most fuzzy and festive movies available for you to watch as you sit back, relax and enjoy some of Santa's special cookies as we count  through the top ten best Christmas films to watch whilst high. 
Christmas is such a fun time of the year, filled with decoration, good food, family and friends, and of course, recreation. Now, that can mean something different for everyone, but for me personally, it means good weed, good movies, and spending time with the people I love. We hope you enjoy our list of our favorite Christmas films. For more articles like this one, and for exclusive deals on flowers, vapes, edibles, and other legal products, make sure to subscribe to The THC Weekly Newsletter for deals on legal cannabis products, as well as all the latest news and industry stories. Also save big on Delta 8, Delta 9 THC, Delta-10 THC, THCO, THCV, THCP & HHC products by checking out our "Best-of" lists!
---
10. The Night Before 
At 10 on our list, we start with the most modern. Right off the bat, The Night Before is probably the only film on here that may have been written whilst high on cannabis. The Night Before is Seth Rogen and the gang's attempt at a festive film hits some of the marks. It's the night before Christmas and a group of friends head to a big old Christmas rave as Joseph Gordon Levit's character has no family to spend the night with. Hilarity ensues as things get more and more ridiculous. Lots of Cannabis is smoked and the whole film feels like a more adult attempt at a Christmas movie. It might not be to everyone's taste, but if you want something to just chill out to and laugh at, Rogen has you covered… plus it's free on Amazon prime so there's that.
9. The Santa Clause
1994's The Santa Clause may seem an odd choice to get high to, but trust me when you see chimney scenes as well as the journey to the North pole, you'll understand why. Tim Allen stars as Scatt Calvin (SC, get it?) a man who accidentally causes the death of Santa Claus. After putting on his jacket he himself signs a cleverly titled Santa Clause which means he must now become Santa. Another genuinely funny Christmas film, full of some great performances from an ensemble cast. This film also happens to have my favourite representations of reindeer in the sarcastic, flatulent animatronics. David Krumholtz as Bernard the Elf is another highlight.
8. A Christmas Carol, Robert Zemeckis Version
The bell strikes midnight as we have our first  adaptation of Charles Dickens' A Christmas Carol on this list, from the mind of Robert Zemeckis. Known as well for the equally festive Polar Express, Zemeckis makes Dickens' classic a whole lot darker than other versions (I'm looking at you Muppets). He adds back from the original novel, the personified versions of ignorance and want in a very surreal scene. We also have an exceptionally trippy moment when Scrooge is thrown into the future and sees his own funeral preparations. This adaptation might not be to everyone's taste and the animation falls into the uncanny valley at some points, but it is still a romp and Carey's performances alone as Scrooge and all three ghosts, make this a must see stoned Christmas film.  
7. Chicken Run
Perhaps a new name to readers from the States, or anywhere outside of the UK. Chicken Run is one of Aardman Studios' (of Wallace and Gromit fame) first feature length animated films. It features a set of clay-mation chickens fighting for their lives in a WW2 inspired chicken farm/prisoner of war camp all in the style of The Great Escape. Full of dry British humour, as well as a star turn from Mel Gibson, playing a cocky American rooster who promises to teach the Chickens to fly, this film is shown every year around the Holiday season on British TV. This of course being in itself exceptionally British, for what sounds more christmassy than a film about Chickens trying to escape a farm? I've put this on my list of Christmas films to get high to as it really is very funny and can only be heightened by enjoying it whilst high.
6. Nightmare Before Christmas 
Tim Burton's festive Magnus Opus. A darkly comic telling of an original tale about how Jack Skellington, the reigning king of Halloween town accidentally finds the neighbouring Christmas town. Chaos ensues as Skellington goes a bit Christmas mad, trying to take over the holiday and run it himself. Superbly animated, with that idiosyncratic Burton flare, this film is as haunting as it is festive, some of the characters are actually quite scary (Oogie Boogie, the boogeyman still freaks me out). The bright colours and intricate set designs will make you cannabis Christmas party all the more interesting as there really is a lot to look at with this film. Rated 95% fresh on rotten tomatoes, it is a hit that everyone will enjoy. 
5. Love Actually 
Now for something a little more romantic. There are literally thousands of romantic Christmas movies out there, but I felt that Love Actually was the only one that firmly deserved a spot on my list. This best of British classic features so many iconic actors, moments and jokes that it would be impossible to leave out. Who doesn't well up at the ending when the boy runs through the airport? Who doesn't smile when Hugh Grant does his dance routine to 'Jump'. It's a classic through and through and something to get you especially warm and tingly as the cannabis kicks in. 
4. Elf 
Will Ferrell outdoes hims-elf (ho ho ho) in this Christmas cracker of a film. One of the most laugh out loud funny movies that is genuinely heartwarming as well. In this John Favreau classic, a human sneaks into Santa's sack and is raised by elves in the north pole. Very quickly Buddy out grows his peers and it becomes clear that he doesn't quite fit in. We follow his adventures as he returns to New York City to find his father and to fit in at last. With excellent performances from Zooey Deschanel, Will Ferrell and James Caan, as well as a 85% fresh rating on rotten tomatoes, there's a reason Elf is at the top of my list. It's the perfect film to get a little giggly at due to it's pretty zany sense of humour (I'm talking about the raccoon clawing Buddy's face). If you haven't seen this christmas romp already, thank me in the New Year. Available on Amazon, but sadly not prime however it's only a few dollars and very much worth it.
3. Home Alone
Of course it had to be Kevin McCallister and his big night in. We've all seen it and I reckon it's about time to watch it again, as this is one of the all time feel good films for the christmas season. If MaCaulay Caulkin in his heyday, fighting off home invaders with an incredibly inventive set of weapons, then you need to recharge your christmas spirit. Everyone as a child had a dream of setting up their own intricate booby systems as much as everyone secretly dreamed they'd be left behind from a family vacation to have the whole house to themselves. So spark up, grab some snacks and shout your 'Kevinnnn!!!'s for all to hear.
2. The Muppet Christmas Carol
Where would a list Christmas films be without arguably one of the best muppet films ever made. This film is so canonically christmassy that I refuse to feel festive without first seeing Kermit and co. tackle Dickens' classic tale. Not only is the film well made, but exceptionally well cast with each muppet being a perfect fit for the role they were given. Kermit's cratchit is perfect and Gonzo and Rizzo as a double act narrating team tie together this well loved adaptation. This was one of the first muppet films to be made after Jim Henson's death and they more than do him proud. It also would be impossible not to mention Michael Caine's powerhouse performance. In a role that he could have coasted and taken the pay-check he delivers a touching journey from Mean old Mr Humbug all the way to the changed Scrooge at the end. Light up and prepare to sing along to this Christmas classic. One thing to watch out for is that some of the muppets are already a little trippy in their designs, so could be a little overwhelming if you're too high.
1. It's a Wonderful Life
Get the tears ready as we end on the emotional powerhouse that is 'It's a Wonderful Life'. The oldest of all the Christmas films on our list, being made in 1946, It's a Wonderful Life is the story of a down on his luck man, George Bailey, played by Jimmy Stewart, who asks the question 'What if I'd never been born?'. An angel shows him how the world would be without him and he sees the errors of asking such a question. Powerful, moving and classic, if you want a film to watch that'll really make you love and respect those around you then look no further, this will leave you warmed to the core.
Conclusion
Hopefully you've found your perfect movie to get high to this festive season from this pretty eclectic list. Make sure to wrap up warm as it is cold outside, oh and let's hope you're on Santa's Nice list this year, although he did appreciate those special cookies you left him last year. It really helped him on his way for Christmas eve. Merry Christmas from CBD testers!
Welcome! Thanks for joining us at CBDtesters.co, your one-stop-shop for the most groundbreaking and newsworthy cannabis and psychedelics-related news out there. Come by frequently to keep in-the-loop on the ever-moving universe of legal drugs and industrial hemp, and join The THC Weekly Newsletter, to ensure you never miss an important story.
Related
Santa Claus, Paganism, and Psychedelic Mushrooms of Siberia 
The tale of Santa Claus and Christmas can be traced back to numerous different origins and cultures throughout history. The most popular narrative is the legend of Saint Nicholas, a Christian bishop of Greek descent who was known for his kindness and generosity. It's a great story, but it's not the only historical account of Santa Claus, and personally, it's not my favorite rendition.  
The reality is that winter festivals and a version of "Christmas" have been celebrated since long before Christianity swept the world, and certain elements of Santa Claus' life and common Christmas themes seem to better align with ancient Pagan and Shamanic traditions of centuries prior. In this article, we'll explore the Siberian and Arctic regions, where, as the story goes, 'Santa' was actually a local shaman who dropped bags of psychedelic mushrooms into the homes of residents during the winter solstice.  
Christmas stories are fun, espeically when they include psychedelics. Remember to subscribe to The Psychedelics Weekly Newsletter for more articles like this one and all the latest, most exciting industry news. And save big on Delta 8, Delta 9 THC, Delta-10, THCO, THCV, THCP & HHC products by checking out our "Best-of" lists!
---
What is Paganism? 
In the mainstream world, there are a lot of preconceived notions about paganism connecting it to witchcraft and Satanism, but these ideas simply are not rooted in any sort of fact. The word 'Pagan' is an umbrella term coming from the Latin word 'paganus' which can be roughly translated to mean "those who live in the country".   
When Christianity began to take hold in the Roman Empire, it happened mainly in larger cities. The new Christian began using the word 'pagan' to describe those living in rural areas who continued to follow and believe in the old ways. 
Nowadays, a Pagan is basically anyone who is spiritual but falls out of the realms of major religion, although the definition does still vary a bit depending on who you ask. Christians, Jews, and Muslims use this term to categorize those involved in "any religious act, practice, or ceremony" that is not theirs. Hindus, Buddhists, and others define it as "being without a religion".  
In a way, these definitions are accurate. Paganism is technically not a religion, but a system of overlapping beliefs lacking an official doctrine or text (like the Bible, Koran, Tanakh, etc.). A common thread among Pagans is a belief in the divine and natural order of the universe.   
Christmas before Christianity  
In modern culture, Christmas is a Christian holiday commemorating the birth of Jesus Christ and celebrated on the 25th of December. But prior to the birth of Christianity, winter festivals with Christmas-like elements were incredibly popular among European and Siberian Pagans. Some of the Christmas traditions that we still know and love today stem from Celtic winter celebrations, like the hanging of mistletoe and ivy.  
Take the Germanic, midwinter festival known as Yule. It was time for festivities, baking, decorating, gift giving, and family that occurred over a period of 12 nights around the winter solstice (yes, that is where 12 days of Christmas come from). So much of the current iconography and themes that we associate with modern-day Christmas – such as the Yule log, decorated trees, the wreath, holly, mistletoe, and the star – all originated from Yule.  
Other European cultures had their own festivals and celebrations, components of which were stolen by Christian settlers as well. Ancient Romans celebrated Saturnalia, a festival celebrated from December 17th to 23rd and celebrated the agricultural god Saturn. During Saturnalia, people would also decorate their homes with intricate wreaths and different types of greenery.  
Even Christmas carols come from the 'Kondela', an Eastern European, pagan custom of singing seasonal songs to drive away evil. These kondelas were sung during their winter festivities to protect the villages and usher in a blessed new year. 
Santa the Siberian Mushroom Shaman 
Some of our Christmas customs even come from further east, from the Evenki Northern Tungusic people in what is currently known as Siberia. The Evenki were hunter-gatherers and reindeer herders, and their survival depended almost entirely on the latter. Reindeer provided the tribes with almost all their basic needs including food, transportation, milk, clothing, tools made from the bones and antlers, as well as cultural, spiritual, and artistic inspiration and customs.  
The Evenki participated in a form of Paganism, known as Shamanism. The word "shaman" can be traced back to the Tungus word "saman", which can be loosely defined as "one to talks to spirits". A prominent aspect in their Shamanic rituals included the consumption of Amanita muscaria, or the Fly Agaric Mushroom. This fungus, arguably the most recognizable species of toadstool mushrooms, is known for its powerful psychoactive effects, attributable to the presence of the neurotoxins ibotenic acid and muscimol. 
Amanita muscaria was sacred to the indigenous people of Siberia and the Evenki Shaman used them regularly during ceremonies and rituals. Because these mushrooms can be very toxic, they need to dry a bit before eating. While collecting the mushrooms, people would lay them out under the big evergreen trees in the woods, very much resembling a present-day Christmas tree with red and white bulbous ornaments.  
"Why do people bring pine trees into their houses at the Winter Solstice, placing brightly colored (red and white) packages under their boughs, as gifts to show their love for each other?" asks James Arthur, author of Mushrooms and Mankind. "It is because, underneath the pine bough is the exact location where one would find this 'Most Sacred' substance, the Amanita muscaria, in the wild." 
Once ready, the shaman would collect all the mushrooms in a large sac and deliver them to the villagers as gifts during the winter solstice. The villagers would then continue the process of drying their mushrooms by handing them in a sock near the fire. Sounds vaguely familiar right? It's because the Santa we tell our children about today is just a modern counterpart of an ancient shaman who consumed psychedelic plants to connect with the natural and spiritual world.  
Magical Reindeer, Chimney Drops, and other stories 
 Again, reindeer play a pivotal role of the Tungusic people's existence and success. According to Mircea Eliade, "shamans take on a chimeric association with regional animals including wolves, bears, fish, and reindeer. The shaman dies to his old identity as he assumes this hybrid role, where the animal symbolizes a real and direct connection with the beyond." 
In Siberia, it's not uncommon for reindeer to eat the Amanita mushrooms, and yes, they do feel the psychotropic effects to some extent, although how 'high' they actually get still remains up for debate. Some experts theorize that, while humans seek out psychedelics to feel of sensation of spiritual connection, some animals might use them to make the monotony of a cold, bleak, depressing winter a bit more tolerable.  
The chimney symbology hails from these pagan, shamanistic Siberian communities as well. We know that shamans were collecting magic mushrooms and delivering them to the homes of their people, but how they entered the homes is another story. Since it was common to be snowed in during that time of the year, the teepee-like homes had an opening in the roof, to allow smoke from fireplaces to escape and for people to enter and exit when there was too much snow. And so the Santa chimney story was born.  
Speaking of mushrooms and gift giving, this story is not unique to Siberian shamans, as surprising as that sounds. The Sami Shamans of Lapland in Northern Finland share similar tales of winter parties, passing out healing fits to children, and drying psychedelic mushrooms and trees.  
 "An all-knowing man who defies space and time? Flying reindeer? Reindeer-drawn sleds? Climbing down the chimney? The giving of gifts? The tales of the Sami shamans have it all," says Matthew Salton director/producer of New York Times Op-Docs Santa is a Psychedelic Mushroom.  
"Regional connections shouldn't surprise us. Wherever psychedelics appear in nature, rituals have emerged to celebrate them. Secret societies being built around the notion of death and resurrection are a repeated historical phenomenon. And what story better fits the mythos of Santa Claus, a man dressed like a psychedelic mushroom who is reborn every year, flying around the world bringing healing gifts to children, yet is never seen by a soul?" 
Conclusion 
Almost every single contemporary Christmas tradition can be traced back to paganism, and the same can be said for Easter and Halloween. When the first Christian missionaries were forcibly converting the people of Europe, they found it easier and less controversial to simply repackage the annual festivities as "Christian Holidays" and just let people continue celebrating as they had been. 
But just because we have been fed a certain story our whole lives, that doesn't necessarily mean that it's the ultimate truth. As a matter of fact, most of what we know about holidays, religion, and history is inaccurate and we're learning more every day about the importance to due diligence and doing your own research.  
When you get down to the core of it, the idea of Santa being a mushroom-eating shaman who rode an intoxicated reindeer to deliver gifts to local children on the winter solstice, oddly, makes more sense than the alternative.  
Hello readers! Thanks for joining us at CBDtesters.co, the #1 internet location for the most recent and interesting cannabis and psychedelics-related news from around the globe. Visit the site everyday to stay abreast of the quickly-moving landscape of legal drugs and industrial hemp, and sign up for The Psychedelics Weekly Newsletter, to ensure you always know what's going on.
Disclaimer: Hi, I'm a researcher and writer. I'm not a doctor, lawyer, or businessperson. All information in my articles is sourced and referenced, and all opinions stated are mine. I am not giving anyone advise, and though I am more than happy to discuss topics, should someone have a further question or concern, they should seek guidance from a relevant professional.
Related