Holistic Health In its Many Forms LSD and Mushrooms • Featured, Stoner Stories, Uncategorized
Holistic Health In its many forms: LSD and Mushrooms. Before we begin. I would like to say that this read is not about encouraging you to take hallucinogenic drugs. This is to encourage you to look deeper at what you put into your body. The positives and negatives. As a partaker of hullucingetics, i understanding the spiritual side. The party side and the negative sides. Never i have i ever used them as holistic health. This study gave me a deeper understanding, appreciation and respect for the drug. Even knowing what I now know. I still would never use them for my own health. Hallucinogens are not my body chemistry.
Holistic Health In its many forms: LSD and Mushrooms. Sitting down in the piazza joint, with my dad and kid. Few days after Canada legalized cannabis. The conversation moved towards cannabis. He was a real stick in the mud for change. I said to him. Dad it's not about weed being legal, it's about the education and the doors it opens to research we didn't even know were possible. I remember the first time I took mushrooms;  fresh out of high school. Climbed into a washing machine and tripped balls on a painting. I also remember having a trip so horrible, it scared me right out of mushrooms.
I never looked at mushrooms or LSD as a natural health remedy. To me it was a party drug. I think that you will never forget your first trip, you will never forget your first bad trip. Interesting enough my first bad trip also helped me give respect. Hallucinogens is an interesting drug. Not like cannabis. If you feel like you smoked too much, you can just sleep it off or take a cold bath. With mushrooms or LSD you never know what your gonna get. Once you ingest it there's no turning back. Your in for the ride.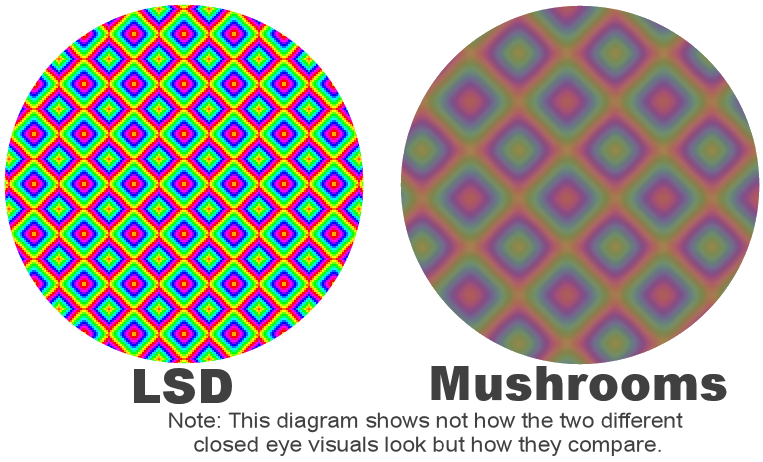 What makes a hallucinogenic?
Class of drugs whose main purpose is to set off psychedelic experiences. Serotonin. Serotonin or 5-hydroxytryptamine is a monoamine neurotransmitter. In normal words. The feel good. This is a natural chemical that can lead to problems if we create too much or too little. Lack of can increase, depression, high and low energy, anxiety and eating problems. While too much can range from mild shivering to severe muscle spasms and seizures. LSD(acid) Psilocybin (magic mushrooms) and DMT ( N,N-Dimethyltryptamine). Are known to be used as a holistic health remedy.
The History of LSD and Mushrooms
Albert Hofmann discovered lysergic acid in 1938. A chemical from the fungus ergot. In 1943 acid was sold for medication research. Under the trade name Delysid in the 1950s and 1960s. 1950. 1970 – Magic mushrooms started to be consumed by western civilization. They were illegal except for medical research. Magic mushrooms is said to date back to 9000, B.C. Archaeologists finding carvings on stone walls. Showing elaborate paintings of Gods and mushrooms. It was believed that the mushrooms could help you talk to the gods.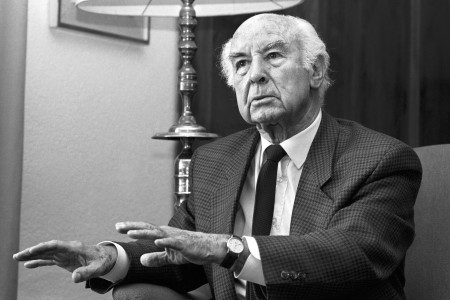 Image Source: Rolling Stone
Those who have taken LSD or magic mushrooms in party form. Could say that they either come out of the trip, feeling lighter or renewed. Maybe even a revelation happened and felt a need for a life change. Paul Stamet master of the mushroom. He studied mushrooms at Evergreen State college. Made a beautiful articulated statement on the Joe Rogan show. "Give up our microphobia of psilocybin mushrooms – your irrational fear of mushrooms and look upon these with new eyes. As a serious scientific analyses"
There are at least 18 different kinds of mushrooms.
All carrying different compounds that can work with or against our own chemical makeup. (did you know eating too many carrots can turn your skin orange) Paul Stamet couldn't have said it any better. We need to be serious about medicine. Even as bizarre as taking hullucinigetics as holistic health remedy.
The Lion's Mane is a legal mushroom, you can buy it at your local health store or online. Its image is literally to be described as a white Lion's Mane. Carries many life changing properties. An experiment done on mice. Scientists sent them through a maze, one way went to food the other didn't. After giving the mice a neurotoxin, they ended up forgetting what way was what. The neurotoxin could be the same as the disease Alzthimers. Only giving some of the mice Lion's Mane. They started to show significant results. While the others either died or had little to no self motivation.
Holistic Health In its many forms: LSD and Mushrooms
LSD is almost too real that it has to be fake. I don't think I could sit here and try to explain to you what it's like to take a tab of acid. Each trip has been different to the next. But just like mushrooms it only takes one bad trip to learn a whole new respect for it. For myself. Acid is what i wish life could be like. Saying that. Acid is something that not everyone should take. Or should take everyday. I have a few more. Medically Identified Personalities. It's almost too easy for me to access different worlds and feelings.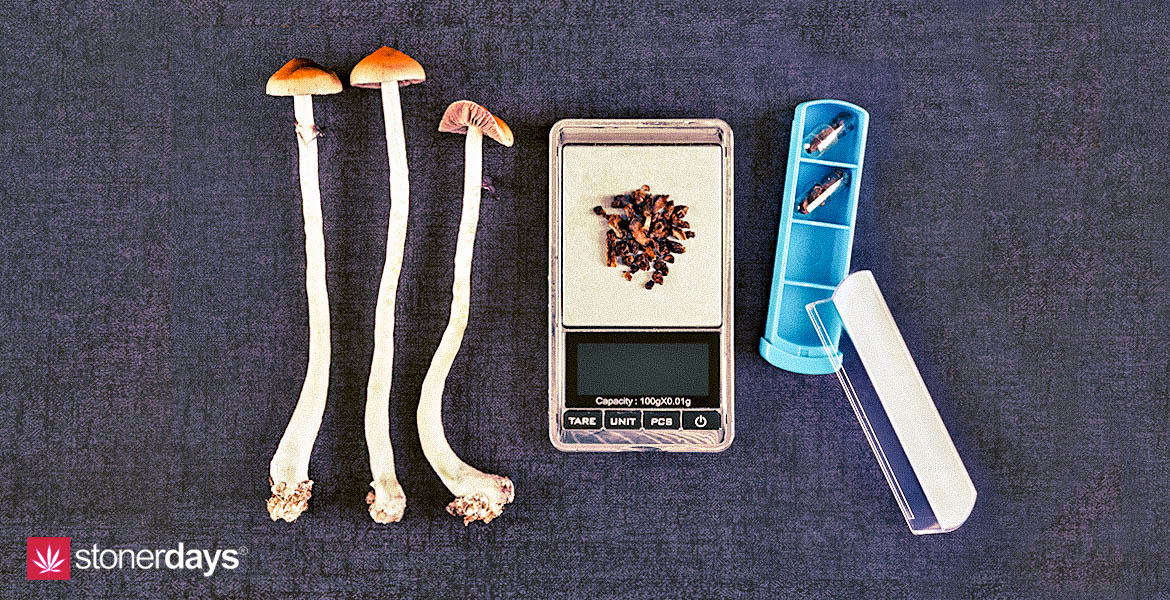 For people like myself. Acid is not a drug one should partake on. It can – In the long run have damaging effects to a person with multiple personality disorder. For example not being able to understand what is real and what is not.
LSD can be used to help addicts with alcohol addiction and other harmful drugs. Such as heroin or fentanyl. It can help reduce depression and create productivity, by accessing our creative side of the brain. We can open up new passions, interests and hobbies. Replacing negative to positive. But just like the positives. There are many things to consider.
Misuse can lead to aggressive mood swings, loss of memory and poor health. The brain is a complex squishy matter floating in liquid inside our skulls. Containing over 85 million neurons. And we need to take care when it comes to using different holistic health methods. The feeling of security in who we are. Ultimate happiness and peace of mind. It's a place we have to learn to get to without any drugs.
In some cases, it is easy to understand why people with illnesses such as. Severe depression, Terminal illness, Opioid addictions PTSD. They would lean to taking this as a holistic health remedy.
Not only do we need to care for our mental health our gut health is somewhat of a misunderstood system. It also connects to Cannabis, LSD & Psilocybin. H- Pylori is a type of bacteria, that creates ulcers on the lining of your stomach. Lion's Mane has a compound that reduces the chance of getting the bactica. Iis said to be more effective against alcohol induced ulcers then acid lowering drugs. Not to mention Anti inflammatory, Heart Disease, Cancer. It's amazing what we now can uncover. The secrets behind the chemical makeup between humans and plants. As holistic health becomes a dominant remedy in western civilization. The more education can be brought to the table.
Psychedelics and Art: Immersive Exhibitions Around the World
Psychedelics and art go hand in hand, making it no surprise that the Psychedelic Art niche has been growing in popularity in recent years. Not only is art simply more enjoyable and fun to interpret different pieces of art when you're high, but certain drugs are known to improve divergent thinking in already creative individuals.  
Now, when I say "psychedelic" art exhibitions, what I really mean is immersive art. Art installations that pull you in and make you feel the art with your entire body and all the senses – akin to how one would feel on a psychedelic trip. So, while getting high and going to a quiet art gallery may not be the most exciting of plans, you can certainly trip out and have a lot of fun wandering around a labyrinth of experiential art.  
To stay current on everything important happening in the industry, subscribe to The Cannadelics Weekly Newsletter. Also, it'll get you premium access to deals on cannabis flowers, vapes, edibles, and much more! We've also got standout offers on cannabinoids, like HHC-O, Delta 8, Delta 9 THC, Delta-10 THC, THCO, THCV, THCP & HHC, which won't kill your bank account. Head over to our "Best-of" lists to get these deals, and remember to enjoy responsibly!
---
More about psychedelics, art, and the senses 
We, as humans, have five basic senses that help us navigate through the world: touch, sight, hearing, smell, and taste. The organs associated with each sense gather information and send it to the brain, which helps us perceive the world around us so we can better function better in it. In addition to our five most fundamental senses, there are some others that we actually cannot live without, like spatial awareness and balance.  
Psychedelics are the only category of drugs a person can use that will affect ALL the senses, as well as cause visual/auditory/tactile hallucinations and alter thought processes, emotions, and perception of time. Because of this, a type of art described as "psychedelic" or "immersive" has become frequently associated with these substances and the psychonaut community. Some common elements of psychedelic art include fractal designs in high contrast, portraits with distorted perspectives, fabrics in loud colors and swirling patterns, and things of that nature.  
Art critic Ken Johnson explains it well in his book, Are You Experienced? Johnson argues that "All kinds of things look better to the stoned observer, but many works of art produced in the 1960s seemed to require not just a new sort of taste but a heightened, Zen-like state of attentiveness, a kind of receptivity to the subtleties of space and time and forms and materials that could readily be achieved by ingesting a psychotropic drug." 
So, in other words, his theory is both psychedelic art (which is made with the psychonaut in mind) as well as more nuanced projects would have greater appeal to the intoxicated observer as opposed to the sober one. Simply put, all art is better when you're high, especially when you're stoned or tripping.  
Meow Wolf – Las Vegas, Santa Fe, Denver, and Houston, USA 
Meow Wolf exhibitions are known to defy reality with their fully immersive, incredibly interactive, and very unique spaces. Using a combination of narrative story-telling, multimedia, and of course, fun colors and lights, the goal of Meow Wolf is to transport viewers into a new, yet somewhat familiar, realm. The company is based in Santa Fe with locations in New Mexico, Colorado, Nevada, and soon, Texas. They announced earlier this year that they will be opening two new exhibitions in the Lone Star State relatively soon.  
"Slowly but surely, you are transported into unknown spaces," Meow Wolf's CEO, Jose Tolosa, said. "Unknown spaces of really amazing visual and auditory and light art and technology that really triggers all your senses. "Our exhibitions are non-linear. We don't tell you to start here and end here, and we don't tell you where to go. You go wherever you want. They're highly interactive." 
Each space consists of a unique, puzzle-like story that visitors follow and solve through each exhibition. For those who want to fully engage, the story can take hours to complete, but not everyone wants to dive in so deeply, which is perfectly fine. Visitors can choose to solve the stories/puzzles, or just explore a little bit until they're ready to leave.  
"The experience is meant for all generations," Tolosa said, adding that "a child would go in and have an amazing experience, but then it would be a totally different experience than a teen, an adult or even a senior. It has those unique characteristics that have the ability to really trigger the human mind. Ours is a space that mixes in the sculptural and the audio and the video and the lighting and story and narrative and technology, which incorporates a lot more artistic forms in that one space." 
Future Shock – London, UK 
Coined as "Art that wraps around you", Future Shock takes sensory, new-age art to another level. As of now, it's a temporary exhibition set up by 180 Studios and running until the end of August. The show includes sixteen different installations, each bringing together different elements of physical and virtual artwork using a variety of different methods and technologies. The exhibition is set up in an underground car garage, and is basically like a large maze that you can wander through and get lost in.  
"It is very, very entrancing," says art critic Tabish Khan. "You love the sound, the visuals. I would say that there are some works that I found a lot stronger than others. There are some works which have like a deeper message and they carry through stronger than the others. And there are some that we think visually, I'm very impressed. Do I get something more from this? Maybe not." 
One of the installations comes complete with rotating mirrors, laser lights, and colorful kinetic sculptures – all situated in a pitch-black room. Another installation takes place in a desert-like environment populated by digital humans. Rather than a profound artistic message, Future Shock experimenting with technology and psychedelic digital worlds. Making visitors feel the art, rather than analyze it.  
For example, one of their largest and most popular installations is one called "Vortex", created by a Barcelona-based multidisciplinary art studio, Hamill Industries. In Vortex, light projectors, smoke effects, and a specific soundtrack are used to create a giant colorful smoke ring that move in synchronicity with the music. According to the creators, this particular piece is about experiencing the beautiful musical sound through alternative senses, light sight and smell. 
"So, you can experiment that as a musical piece, but if you can just kind of do one step away and see like how it travels, how the light follows.," says Anna Diaz, mix-media artist from Hamill Industries. "It's about – it's a pentagram. It's a musical pentagram made light, made smoke. So that's what it's behind the vortex. And that's the message behind the vortex, experiencing sound." 
Superblue – Miami, USA 
Superblue is a relatively new installation in Miami, Florida, launched in 2021. It includes a very interactive environment with various digital installations, moving shapes and colors, light displays, a mirror labyrinth, items that visitors can pick up and move around, and much more, all over a sprawling 50,000 square foot space.  
Aside from the exhibition, the venue also has an events space and a popular outdoor café called The Blue Rider. And despite having only been open for barely 15 months, Superblue already has thousands of good reviews over various platforms including Google, Yelp, and Facebook. The show has been described as "Trippy, meditative, and gorgeous…" by the New York Times. 
"Each of these artists provokes us to see our relationship to the world and each other in completely new ways – it's at the forefront of how we experience immersive art," said Superblue co-founder and CEO, Mollie Dent-Brocklehurst. "Superblue was created in response to the public's rapidly growing interest in experiential art that provokes new ways of understanding ourselves and the world around us," added Marc Glimcher, co-founder of Superblue. 
teamLab – Tokyo, Japan 
teamLab is one of most well-known names on this lists, and is made up of a global group of artists, engineers, programmers, CG animators, architects, and mathematicians. They have permanent exhibitions in Shanghai, Tokyo, and Macao, as well as numerous other installations all over the world. They also plan to launch a new permanent installation in Saudi Arabia in 2023. Their goal is to help visitors "explore the relationship between the self and the world through art" using new and less traditional mediums. "Physical media is no longer the limit", their website claims.  
"Digital technology has made it possible for artworks to expand physically. Art created using digital technology can easily expand. So, it provides us with a greater degree of autonomy within the space. We are now able to manipulate and use much larger spaces," says teamLab, who spoke as a collective. "Here, we ask guests to wander, explore, and discover. Artworks also move out of the rooms freely. They form connections and relationships with people. The artworks communicate with, influence and sometimes intermingle with each other. They also have the same concept of time as the human body," they added. 
teamLab is also working to combine art and wellness with their latest project, teamlab Reconnect, a permanent installation in Tokyo. Reconnect is an art and sauna exhibition where visitors experience the immersive artworks while alternating between hot saunas and cold baths. The goal is for users to enter what's known as a "sauna trance" while enjoying the creative experience.  
THE LUME at Newfields – Indianapolis, USA 
I had to include this one, not only to have something representing the Midwest, but because I live in Indiana and it's on my list of places to visit out there. That being said, THE LUME is part of the larger, Newfields art exhibit which is a 152-acre encyclopedic art museum. THE LUME takes place on 30,000 square feet of that acreage, and it can be best described as an hour-long digital art gallery extension.  
It's not a movie, but rather a series of digital art experiences that play on a constant loop. The point of the exhibit is to see art "up close and all around you" by taking famous artworks and turning them into three dimensional, multi-sensory experiences. Despite the 60-minute play time, you can stay and enjoy the exhibition for as long as you want. Visitors are actually encouraged to take in the experiences from every angle – really get your money's worth. You can enter at any time and jump straight into the loop.  
Featured artists include Van Gogh, Cezanne, and Gauguin, and after the show, you can visit the museum's activity space to see some of the original paintings. There is also an attached restaurant, Café Terrace 1888, where you can take a break and refuel.  
Also worth noting, is that Newfields just announced they are looking for new artists to feature in THE LUME exhibit. Artists will need to create a three-minute, immersive, visual and audio digital media experience that will be displayed as featurettes or short digital art productions during THE LUME's Monet experience. You can find more information about submitting your work here, and the deadline to apply is August 30th.  
Final Thoughts  
When looking for "psychedelic" art installations, what I was looking for specifically was the concept of experiencing art through all five senses. Because tripping is so sensory on its own, art exhibitions that was appeal to psychonauts – in my opinion – would find a way to incorporate different sensory experiences. Immersive art exhibitions like the ones above are perfect examples of that. If I missed any of your favorites, drop me a line in the comment section below so I can add it to the list! 
Welcome all! Thanks for dropping by Cannadelics.com, a top offering for comprehensive news covering the burgeoning cannabis and psychedelics industries. Stop by daily for a dose of news on these dynamically changing fields, and sign up for The Cannadelics Weekly Newsletter, so you're up on everything important going on.
Related
Another Study Says Legalizations Don't Increase Cannabis Use
The line is old and never made sense in the first place, but politician after politician like to extol the fear that if they legalize cannabis, everyone will become a pothead. As it turns out, study after study say the opposite, that legalizations don't increase cannabis use, particularly in younger populations. Take a look.
Yet another study now shows that legalizations don't increase new cannabis use in kids, so why do we keep hearing that it will from politicians? Remember to subscribe to The Cannadelics Weekly Newsletter all the latest news and industry stories, as well as exclusive deals on flowers, vapes, edibles, and other products. Also save big on Delta 8, Delta 9 THC, Delta-10 THC, THCO, THCV, THCP & HHC products by checking out our "Best-of" lists! 
---
The study
The question of whether legalizations do or don't increase use comes up a lot in debates over legalization measures. A study published a couple weeks ago called Estimating the effects of legalizing recreational cannabis on newly incident cannabis use, investigates the estimated occurrence of new cannabis users in the below 21 years-of-age grouping, versus those 21 and above. The study sought to find estimates representative of all US states, as well as Washington, DC, and used the data of 819,543 US residents (non-institutionalized) from the years 2008-2019.
Information was collected via audio computer-assisted self-interviews, as part of National Survey on Drug Use and Health (NSDUH) surveys. These surveys were cross‐sectional, and conducted with "multistage area probability sampling to draw state-level representative samples and to over-sample 12-to-17‐year‐olds."
It should be noted that this entire study draws from information taken from semi-unrelated research, and was not designed and carried out specifically for its purpose. As stated by the investigators in the write-up, "As this research used publicly available and anonymized data, the research was determined as not human subjects research by the Michigan State University Institutional Review Board on 8/26/2021." This is not an uncommon practice, and though often used to create associations that really don't exist, in many situations its a perfectly fine way to collect and asses data.
Investigators used DiD event study models (difference-in-difference) to make inferences on policy effects that were implemented in a staggered way over a period of time. These models are regularly used to show treatment effects from before and after treatment sessions, in medicine, and are used similarly here to see the difference in cannabis use, pre and post legalization.
The results of the study indicate "no policy-associated changes in the occurrence of newly incident cannabis onsets for underage persons, but an increased occurrence of newly onset cannabis use among older adults." So, basically, its saying that legalizations didn't lead to more underage people starting to smoke, but did lead to more people of legal age starting to smoke.
They go on to stipulate, "These results show consistent evidence of an increase in the occurrence of newly incident cannabis use for adults aged 21 years and older after the removal of prohibitions against cannabis retail sales. For those aged 12-20-years-old, the study estimates support the hypothesis that RCLs did not affect the occurrence of newly incident cannabis use for underage persons."
And that "We offer a tentative conclusion of public health importance: Legalized cannabis retail sales might be followed by the increased occurrence of cannabis onsets for older adults, but not for underage persons who cannot buy cannabis products in a retail outlet." As dispensaries are meant for adults to use at will, and are only barred to underagers, this hardly presents a problem, while backing up that legalizations really don't increase cannabis use among younger residents.
Are new adult smokers a problem?
This study shows that legalizations don't increase use in kids, and don't result in every kid running out to start smoking weed. In fact, it maintains that this isn't a reason for worry at all. What it does point to, is the possibility that more adults 21 and above might start to smoke after legalizations.
I expect this will be enough for some politicians to latch onto in their quest to link legalizations with a pothead culture. But the problem with this, is that a legalization, and legal dispensaries, are meant to allow this very behavior, indicating that its not a dangerous enough behavior to warrant concern. In fact, not only is it not dangerous, but the array of states with medical legalizations might argue that cannabis is beneficial, which makes it not only not a bad thing for more adults to use cannabis, but possibly an overall beneficial one.
Plus, having an issue with adults smoking, is silly at best when considering how many bars there are, and retail locations to buy alcohol, the drug with one of the highest death counts, and overall global rates for death and disability. And one of the only drugs (along with the idea of smoking in general) that regularly hurts those not partaking, in the form of drunk driving incidents. And though legislators like to point at cannabis for causing danger on roadways, this too has been evaluated in studies, which actually found lower incidence rates of driving accidents in states with medical legalizations.
Should we care that a legalization measure meant to make something completely available to adults…is being used by those adults? Even if in higher numbers than before? I mean, that is the purpose of the industry, right? And given how excited everyone is about the tax value of the cannabis market, it kind of seems like increasing adult smokers, was always the goal.
Uruguay study already showed similar results
Though investigators in the study mentioned above say "This cannabis policy evaluation project adds novel evidence on a neglected parameter", referring to research on how prevalent new underage smokers are post legalization; this is not correct. Other investigations about whether legalizations do or don't increase use are already published on this topic, including a recent one from Uruguay.
Uruguay was the first country in the world to go against global mandate and legalize the recreational use of cannabis back in 2013. So it easily has the longest running data stream for how a legalization effects smoking onset in different age groups. In May of this year, a study was published, which "measured whether Uruguay's non-commercial model of recreational cannabis legalization was associated with changes in the prevalence of risky and frequent cannabis use among secondary school students."
The study used collected cross-sectional surveys filled out by both Uruguayan and Chilean secondary school students (8th, 10th, 12th grades), from 2007-2018, with a total of 204,730 persons for which data was collected. They used a full range of kids in the 12-17 age range, as well as a specific group in that range that mentioned past-month or past-year use, as well as another group of 18-21 year olds.
They particularly looked at changes in frequent or risky cannabis behavior in past-month and past-year models, with special interest in changes just after the legalization kicked in, in 2014. Investigators used the Cannabis Abuse Screening Test for risky cannabis behaviors, and established frequent use as 10+ days in the last month.
Study results found that there was not an increase, but a decrease in both past-month and past-year use directly following the start of the industry, in the 12-17 range. Though there was a slight uptick in the 18-21 range right after the market opened, risky use quickly decreased soon after. In fact, risky use decreased in all the following samples: participants who used in the past-month, who used frequently in the past-year, and those that claimed frequent use from the entire sample.
Not only does this study indicate no issue with raised cannabis use in the underage community after legalization, but it shows a decrease in overall risky use for all groups. Plus, this is the second study of this nature out of Uruguay. In 2020, the study The impact of cannabis legalization in Uruguay on adolescent cannabis use was published, which came to its own conclusion that "We find no evidence of an impact on cannabis use or the perceived risk of use. We find an increase in student perception of cannabis availability (58% observed vs. 51% synthetic control) following legalization."
This indicates that students are wholly aware of the increased availability of cannabis, yet aren't running out to go get it. The study sought to "estimate the impact of legalization in Uruguay on adolescent past year and month cannabis use, perceived availability of cannabis and perceived risk of cannabis use."
Conclusion
How long will we keep hearing the line that we're all going to be pot junkies if a legalization occurs? And how many more studies must show that legalizations don't increase cannabis use in younger communities, before the powers that be get the point? As the line sounds like an excuse to begin with, I'd say we're not even close to that backwards sentiment being wiped off the boards, and it will take time for the logic to fully filter down. Luckily, the process is most definitely underway, thanks to recent research.
Welcome all! We appreciate you stopping by Cannadelics.com, a premiere independent news publication covering the exciting and expanding cannabis and psychedelics landscapes. Come by daily for regular updates on important happenings, and cruise over to the Cannadelics Weekly Newsletter, so you're never late on getting a story.
Related
THC Limit: The Point That You Don't Get Higher
Our standard way of thinking about drugs is that the more drugs you take, the more intense an experience you'll have. In this model, not only does more mean more intensity, but it also means the possibility of taking too much, and overdosing. Can this happen with cannabis? According to research, THC has a limit, and if you keep smoking past it, you don't get higher. Take a look.
Do we have THC limits within us? Is there a point of smoking when we don't get higher, no matter how much we smoke? According to research (and life), yes, there is! Our 100% independent news publication focuses on stories in the growing cannabis and psychedelics spaces. We provide the Cannadelics Weekly Newsletter for readers to stay updated, and offer tons of deals for a range of products, from smoking devices to cannabinoid products like HHC-O, Delta 8, Delta 9 THC, Delta-10 THC, THCO, THCV, THCP & HHC. You can find deals in our 'best of' lists, for which we ask you only buy products you are comfortable with using.
---
Drug behavior
Before getting to the study, and the 'official' documentation, let's first think about smoking behavior. Sure, not everyone is a giant pothead, but there are plenty of giant potheads out there, and even lower-level smokers might encounter a specific time period of mass smoking whereby they can assess the situation of what happens with increased amounts of THC.
If you keep taking opioids, you'll get super high, and then eventually, you'll take too much for your system to handle the depressive aspects of the drug, and your body will shut down. We call that an overdose. Many drugs lead to death when too much is taken, by essentially flooding the body with a compound it can't remove fast enough, or balance the effects of, for regular function. Some drugs are more likely to kill than other drugs, but even a non-fatal reaction can result in a seizure, unconsciousness, or bodily injury of some kind.
However, this isn't the case for all drugs. And technically, for pot, we know this doesn't happen fatally because there are enough smokers out there, that this kind of information is understood. We know people don't die from pot because no death statistics exist. And because no one has seen it happen before. But what does that mean for super heavy smokers? Are they simply never getting to the death limit, or is there no limit to get to? And if it won't cause death, does that mean it stops working at some point?
Standard life tells us, yes. As a regular smoker myself (and a sometimes full-out pothead), I'm well aware that if I take toke after toke after toke, that eventually, I'm not going to feel any difference anymore. After a certain point, my brain will remain at the same level of mush, and I don't get higher, despite possibly smoking way, way more. I might burn my throat if I'm smoking joints or pipes, or set my asthma off (both things that are avoided by vaping), but I'm not going to enter into some new high headspace with each new drag.
Technically, every smoker knows this, even if they never thought about it logically. For one thing, if we did continue to get to higher points, it would be written about extensively, and its not. At all. And for another thing, that seeming inability to die from it indicates that at a certain point, there is no further bodily response. A couple years ago, a study came out that helped show this logic, and which backs up the idea that with THC, there is a limit. And after that limit, smokers don't get higher.
The study
The study in question, is called Association of Naturalistic Administration of Cannabis Flower and Concentrates With Intoxication and Impairment. The goal of the study was to assess if there is an "association of legal market cannabis flower and concentrates with cannabis intoxication and neurobehavioral impairment?"
In order to do this, study researchers designed a cohort study with 121 cannabis flower and concentrate users. The participants were in groups per their choice of general product (flower or concentrate), and then randomly split within user groups into two groups, a higher-THC product group, and a lower-THC product group. The study used legal market cannabis flowers for the flower group, with a range of 16-24% THC, and concentrates with 70-90% THC for the concentrates group. 55 of the participants used cannabis flower (41.4%), and 66 of the participants used concentrates (49.6%).
Investigators measured plasma cannabinoid levels, as well as subjective drug intoxication of the users, and performance results on a range of neurobehavioral tasks to test attention, memory, inhibitory control, and balance. Researchers found that it didn't matter which product the participants used (flower vs concentrate), as users showed similar behavior on a neural level after acute use.
The concentrates caused uniformly higher THC blood plasma levels across the board (.32 vs .14 μg/mL). In nearly all metrics, though, neurobehavioral measures were not changed by short-term cannabis use. There was a delay in impairment of verbal memory and balance in general, but apart from these factors, there was no different outcome based on the type of product or potency level.
Researchers concluded that though cannabis concentrates provide higher THC exposure, that the difference in subjective and neurobehavioral impairments in the short term, is not specifically associated with the strength of the product used.
According to researchers, "In general, across most cognitive measures, acute performance changes following cannabis use were minimal. In 1 exception, delayed verbal recall performance was impaired after use, which is consistent with prior work demonstrating reliable cannabis-associated impairment in this memory domain." And that "across forms of cannabis and potencies, users' domains of verbal memory and proprioception-focused postural stability were primarily associated with THC administration."
One limitation of the study, was that there was no control group used, so all participants received THC, with no group which did not. Investigators were also required to go by federal mandate, which restricted drug dosing, as well as control of other aspects of administration. A last restriction, they had to pre-assign the major groups of flower-users vs concentrate-users based on pre-existing user behavior, due to ethical limitations. Even with these limitations, the results still say a lot about how little the effect changes when a person has more THC.
What it means
The researchers weren't testing to see at what level a person stopped breathing, or keeled over and died. However, the research pointed out why we don't worry about these things with cannabis. If low and high THC users essentially show the same functional reactivity, it indicates that past a point, no further effect is felt by increasing THC.
Though this doesn't provide a direct answer as to whether a person can die from too much THC, or too much cannabis in general, it does imply this is unlikely. Death results from the body being pushed past a limit, for which stronger and stronger doses of a compound will show a leveled increase in whatever is being measured. After the point the body can no longer handle this, it shuts down, or changes in some way.
This study implies that though THC plasma levels increase, and though some neurobehavioral change occurs (mainly in verbal memory and balance), that results are effectively the same regardless of THC amount. This means that even if the THC in the blood continues to increase, it shouldn't show any further change with neurobehavioral activities. This study did not asses effects on heart rate, breathing rate, or blood pressure.
If one was to make the assumption that such changes in these other processes would be indicated by differing brain behavior, then it could be assumed (while still requiring official testing), that increased levels of THC intake, past a point, do not alter other body functions like respiration, heart rate, or blood pressure, either. Once again, this study did not attempt to answer these questions, but as cannabis isn't associated with a death rate, the implication is that these factors don't increase out-of-range either.
Conclusion
This study backs up why there's no death count for marijuana. It might not explain why the body reacts the way it does, but it does show a certain ability to withstand increased amounts of THC. This leaves plenty more questions for the future, but does elucidate why when we get to the point of smoking joint after joint, or taking vape hit after vape hit, or bong rip after bong rip, that the end result, is about the same. And that somewhere along the way, we hit a THC limit, whereby we don't get higher.
This is not to say that a user won't experience bad effects from using cannabis, even if death isn't one of them. However, having said that, there is also no indication that these negative responses accumulate with use, either, indicating that there is also a limit to the bad feelings that can come from smoking marijuana.
Hello and welcome! We appreciate you joining us at Cannadelics.com, a primary location for cannabis and psychedelics reporting of the independent variety. Give the site a read-thru regularly to keep updated on important events, and check out the Cannadelics Weekly Newsletter, so you never miss a single thing.
Related