Lady Tokes:

My 20 Day Microdose Journey
Lady toking is what some would call Microdosing Cannabis. Microdosing is taking small amounts throughout the day. Away to study the human body with little amounts. I just like to call it. Lady tokes. It's a practice i've been working with for the last 20 days. And for a few reasons. To change it up. To manage my chronic pain, and encourage my creativity. The added bonus. My sex life has been phenomenon. This idea came to me after the festival season I was driving home from shambhala in Beautiful BC.
It was an absolute beauty of a day out, perfect cruise in the mountains. I was thinking about my son, and how i was going to adjust back to parent life. It's been 3 years since ive been back at the funny farm and the idea of coming home to be a parent after a weekend at a rave scared me.
I started thinking of ways that we could do together to make the adjustment as smoothly as possible. I also knew I was heading into prime time of having a physical flare up. My chronic pain. Hips & shingles ( adult form of the chicken pox that can have you bed ridden for days). It rained all weekend and we tromped the festival grounds in rain boots. I could feel it in my feet. I needed to stay as stress free as possible.
It was around a full week of practise and I had my first negative experience…
I was 3 bags of chips deep (and a massive bowl of ice cream) the craving was not satisfied. I was sitting on my couch panties on. No shirt crumbs all over me and my eyes glued to the laptop. In that small moment of real life. I saw 4am on the clock. Shaking my head and groning over the fact that I just demolished 3 bags of chips (and ice cream) and it was now 4am on a thursday. I couldn't even remember what happened in season one. I was pretty sure i told myself. "That's it no more weed". And went to bed.the next morning i thought. Maybe it wasn't that I was smoking to much weed, what if it was the wrong kind of weed.
Microdosing Cannabis Reasons Continued
One of the reasons for starting microdosing cannabis was to help the flow of my creativity. There is something so calming so soothing to walk the wild life. Picking out flowers, mini trees and such to create my work. Or melting beeswax in a pot and creating shapes, turning them into candles with rose petals or infused with mint and rosemary from my garden. But just like a painter. I have to be in the mood.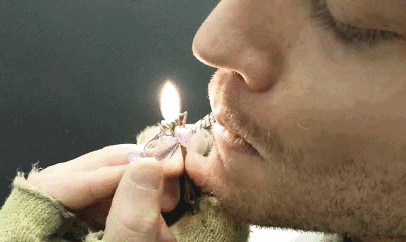 Welcoming Sativa. Tall thin plant with narrow leaves. It helps manage anxiety, increase focus (goes along with learning) and creativity. Best smoked in the day time. In the first 10 days I read 3 books, felt a deep connection to my gift of making people happy and educating them. I've always wanted to be a teacher. Not in a school, but i wanted to educate help others. I felt more confident in my work. It flowed effortlessly. Writing, reading, crafting, everything was just like breathing. I wasn't stressed. I felt like an earth creator goddess.
A bonses from my newly found energy. I received more attention from others around me. Men start being more curious about my relationship status.
Many braved to ask me out while I was working. Woman approached me about my clothing choices or my smile. My partner came over one evening, looked at me with wide eyes and a grin as big as the sky. And said "you are glowing."
Sex life was phenomenon from microdosing cannabis
Our sex life already on fire at all times were writing 3 books on it. But this was something different when microdosing cannabis. I was always wet. I would drip to his fingers brushing over the small of my back. My mouth would water when I smelled his scent. I seemed to always been wet and ready for his loven. I wasn't the only one who saw this. We live in a world where beauty is pretty much everything. We have to be this, we have to look like that. Women need that, we must have this. We don't need anything but to just relax. Be easy, fully feeling the glow of how beautiful we are without anything. (later on you can read about a few of my favorite cannabis strains. If you would like to know more on cannabis and women's health on a detailed note please see my latest article cannabis and the yoni)
At the beginning of microdosing cannabis I wrote about how you need to find the strain for you.
I cannot stress this enough my dear goddesses of the world. Who are you? and what do you want from your weed? I'm an uppity firecracker. I actually gained that nickname within an hour of my first day in business class.
Because of this personality trait that consumes about 70% of me, I often lean towards strains that help slow me down. But when I'm In my creative work mode. I work with a sativa blend. But when I have a day of nothing ( a rare moment in my life) I lean toward indica. Indica is a short bushy plant. Increased relaxation, muscle tension, decrease in pain, increase in appetite and can activate certain parts of your brain like dopamine for increased please. Ya, how about one of them fattys with a hot bubble bath. Add the yoni egg( a small crystal shaped egg to help strengthen and heal your yoni) can I get an AMEN!?
If you looked into my greenhouse. You will find a little bit of both strains. An infusion. I like to buy my weed that has a little bit of this and a little bit of that. I also like to create my own blends. Do your weed research. And then do your weed experimenting journal your experience on the blend you created and bought.
I like to check myself in these areas.
Spiritually
Mentally
Physically
Emotionally
Creatively
Intellectual
What I think is the coolest part about experimenting with your strains is. You become your own herbalist. Your own little health creator. There are multiple books on how to create your own cannabis infused products, from hair care to feet care. My personal favorite is. CBD everyday by Sandra Hinchliffe. She also wrote the book. The Cannabis Spa At Home and high life, CBD is a great way to get the pain relief increased focus and not get the "high" effect. In the CBD everyday she gives you 60 recipes for creating your own cannabis mixes.
Here are a few of my favorite strains used for microdosing cannabis and when I use them:
Trailblazer – Small pre rolled joint just about the size of your palm. Sativa blend created for day time use. Energizing, stimulating and creative. Easy come down, little to no burn out. The "HIgh" effect for myself only lasts an hour and then it's a wonderful happy sunshine ride. Almost like the first hour takes you to the perfect point. Highly recommend it for focus. I use it when im cerating my papers or need to focus on a project.
Kinky Kush – The sexy time strain. Highly recommended for the red sheets. 28%THC. This is not for the out in the sun with family. This pre rolled j is a good hand length in size packs. And has a powerful punch of stimulation to the senses, in all the right areas. My partner and I are avid smokers. We don't smoke this roll in one sitting. Cannabis can be blown right onto the pussy stimulating the outside as well as the inside. Cannabis lubes are also available to help relieve any discomfort while adding extra splash. Experiment with massaging the lube on the outer lips and the inside. Maybe add a little hot and cold to the fun. If you are your partner are thinking of exploring the dark side of the moon (Anel). I highly recommend this is the strain. I smoke 30m before we start that journey.
Blue Widow – Cannabis for your period. Anti- inflammatory, pain relief. Within 15m of smoking i have noticed fast pain pain relief. Kinky kush is relaxing i enjoyed the instant mind relaxation. Blue Widow is an instant pain relief.
I chatted briefly about my shingles and chronic hip pain. I'm honestly an 80 year old in a 20 something body. Cannabis is links right to our ECS (endocannabinoid system) we all have it and it's the one thing that links us with the cannabis plant. Our ECS controls our temperature, emotions, body reactions and even our reproductive system. Small break down CB1 & CB2. found throughout our body. CB1 is found in the brain and spinal cord. CB2 receptors are found on the white blood cells and your spleen. I wish I could say. Smoke weed it will cure all your problems.
Microdosing Cannabis Conclusion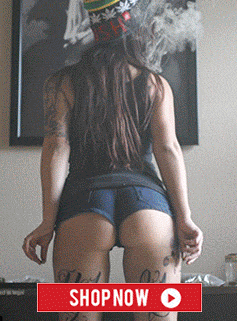 My entire self is set on it to be a medical procedure. I get on my yoga mat before and after i smoke. Then I take a 1hr walk in nature. I eat good foods with high anti-inflammatory values and high protein. I drink more than the recommended water intake. My intention is to manage the pain.
When I use cannabis to help enhance my productivity. It's the same process as if i was using it for pain. Instead of going for a walk, I set up my space in a creative way. Outside if the weather has it. If not i'm by an open window. Having a nice clear space can help, so you don't feel cluttered. I'll often clean my house before sitting down to work. Cannabis only works if you put the intentions behind it.
Nearing the 20 day mark of microdosing cannabis I was amazed at how EASY everything seems to be. I am constantly happy and not just happy because it's a nice day out. But i am truly soul happy. I can't stop dancing!
The continuous list of things to do. Not a problem, give me yours i'll tackle it too. I often catch myself saying "this cannot last forever." My brain has opened up in a whole new way. I am thirsty for more. Constantly reading, constantly looking for that un-biked path. That bigger hill to run up. That harder workout to push myself to.
What more can my body do? The energy inside me is flowing and i feel unstoppable. My sex life is phenomenon. My body is sound My home is synced and balanced. Microdosing for me has been such a wonderful aid to my life. I often wonder if it was the lack of education or the lack incentive to use as a medication. Is why I was so constricted with weed education in my early years.
Written by: Megan Thiesen
California Waiting on Governor to Sign Safe Drug Consumption Bill
The idea of a safe drug consumption site is horrible in the first place, there's no getting around that. By the time we start talking about these things, it means there's already a pretty big problem that has proliferated out to massive degrees. Right now, California is waiting for a safe drug consumption site bill to get signed by the governor, to combat the ongoing and growing opioid issue. But he's been holding back… Will he do it?
California looks to be the second state to institute legislation for safe drug consumption sites, so long as the governor doesn't veto the bill. Welcome to this wholly independent publication focusing on the cannabis and psychedelics spaces of today. We offer the Cannadelics Weekly Newsletter so readers can keep updated on important events, as well as get themselves some great deals on tons of products from vapes and smoking equipment, to cannabinoid compounds like the super-popular Delta 8 & HHC. Find deals in our 'best of' lists, and please only buy products you're totally comfortable using.
---
What's a safe use site?
A safe use site – also called a 'safe drug consumption' site in California's SB 57 bill, a 'harm reduction site', or a 'safe injection site' is a place where drug users can use drugs without threat of legal intervention. This isn't meant to encourage the use of hard drugs, but instead to offer a safe place for those battling addiction, who are required to take their drug because of their addictions. These sites make it legal to use drugs that are either uniformly illegal, or not meant to support an addiction.
Safe use sites generally offer other services, as well. Like testing kits for fentanyl to ensure a person is using what they think they are; giving out clean needles, and a place to dispose of used ones; and resuscitative services in case of overdose. They are also sites where users can gain information for different programs related to drug addiction or other social services like housing. In general, the sites are meant to act as an oasis for those with drug problems, which allows them to go about their habit, while also possibly accessing help to stop it.
California isn't the first state to entertain the idea of these programs. In July of 2021, Rhode Island became the first US state to approve a safe use site measure when Governor Dan McKee signed a bill instituting these sites as a measure against that state's growing opioid issue. Prior to Rhode Island, Philadelphia also attempted to institute safe use sites, but so far has been barred from doing so.
Rhode Island was the first to pass official legislation, but not the first state to enact a program. That designation goes to New York City. The first safe use sites in New York opened in November of 2021, and are in East Harlem and Washington Heights. The sites are backed by Mayor Bill de Blasio, who made the decision to open them, as no formal legislation currently exists. There is a bill circulating in New York's legislature now, that would institute programs like this throughout New York if it passes.
These sites don't explicitly come with the expectation of reducing drug use, but they do give a safe place to use the drugs – and possibly more importantly, to keep them away from other populations. The American Medical Association published a study recently about those first two sites in New York, which concluded that the sites have decreased overdose risks, kept use out of the public, and have been useful in providing complimentary services to users in need.
California's safe drug consumption site legislation
At the end of July, the California Senate re-passed a bill to establish safe drug consumption sites in the state. The bill (SB 57) was amended by the General Assembly in June, requiring yet another Senate vote for passage after edits. This happened in a vote of 21-11, sending the piece of legislation to Governor Gavin Newsom's desk.
This initial pilot program is meant to go until January 1st, 2028, and only approves sites in the cities of Los Angeles, San Francisco, Los Angeles Country, and Oakland. According to Sen. Scott Wiener who introduced the legislation, "We're seeing an escalation in overdose deaths. These sites are a proven strategy to save lives & get folks into treatment. It's time."
Wiener introduced the legislation originally in 2020, and it did pass the Senate in spring of 2021. Prior to that attempt, a similar bill did go through in 2018, which was vetoed by then-governor Jerry Brown. This time around, though Newsom is against the war on drugs, and a proponent of legal cannabis, there seems to be a hold up in getting the bill signed into law.
Newsom has not actually signed the bill. Though Newsom supports liberal measures, and is a beacon for liberal policy, as a main advocate in the fight for same-sex marriage and cannabis legalization, he still hasn't signed the bill. If he doesn't by August 22nd, it will automatically pass into law, though he has until then to sign it or veto it himself. What the holdup is, isn't clear for sure, but some speculate it has to do with Newsom wanting to run for president in the upcoming 2024 election.
Where else do safe use sites exist and why?
California and other parts of the US might be starting to adopt safe drug consumption sites, but this isn't new to other parts of the world. These sites already exist in Canada, Australia, and different parts of Europe, for which there are about 100 sites operating. The largest number in Europe is in the Netherlands, which has almost 40 sites. The country started operating these centers in 1996, and was able to subsequently lower the amount of overdose deaths in the country. Canada opened its first site as far back as 2003 in Vancouver.
In Canada, between the years 2017-2019, there were two million visits to these safe use sites. As of last year the country had 39 operational safe use sites, which accounted for an expected daily rate of 3,000 people across sites. The busier sites operating in Canada often have up to 500 visits a day, according to Health-Infobase.  
These pilot programs were not put in place for drugs like cannabis, but rather to combat the increasing opioid epidemic which is claiming so many lives. However, it technically operates as a place where cannabis can be used freely as well. The real culprit is not illegal drugs like heroin (which started the whole safe-use thing in the first place), but prescription opioid medications like fentanyl, which are still being written in large quantities.
Just how many deaths are we talking about? In May of this year, the CDC released preliminary data, which put the overdose rate for 2021 at 107,622. That's total overdose deaths, but seeing how 68,000 of 2020's 93,000 overdose deaths were opioid-related, it gives a pretty good idea of just how impactful opioids were in the 2021 number.
Why is this considered a pharmaceutical issue? Of the close to 71,000 overdose deaths of 2019, heroin overdoses accounted for under 15,000, while synthetic opioid overdoses (the big pharma drugs like fentanyl and oxycodone) accounted for 48,000. Of course, its actually been noted by the CDC that heroin overdose deaths decreased by 7% from 2019-2020, indicating that a raised overdose rate, is related to the pharma-produced synthetic opioids only.
Is this the best option?
This is so much of a pharmaceutically-made problem, that it makes recent moves, like President Biden sending out a memorandum on why Colombia should still be attacked for its illicit drug trade, seem rather odd. If Biden is saying Colombia is that dangerous, when its not where the drugs causing the deadly issue are coming from…then why act like that's the big problem, while simultaneously allowing pharmaceutical companies to continue selling opioids, and for doctors to continue prescribing them?
If the drug problem is so bad and rising despite a failing war on drugs, then it seems the US should be blocking all pharmaceutical opioids in general, and leaving countries like Colombia out of it. Not only did Biden send that memorandum, but he did it the day new Colombian president Gustavo Petro started talking about ending the war on drugs, and finding better means that won't result in a bunch of dead Colombians. Sounds like Biden would prefer dead Colombians to other, more useful, and more sense-making, options.
Like ketamine. How ketamine has been so completely left out of the conversation, while memorandums are given to the defense secretary to continue bombing Colombians suspected of having a part in the illicit drug industry, is insane. Yet research is out on ketamine's ability to help with both acute and chronic pain, comparably to opioids, and that it does so without the same ability for addiction. In fact, it's been shown to help with the obsessive thoughts that go with addiction, making it an even more useful tool for getting people off of these synthetic opioids. Add onto this that short term infusions have shown to net pain-relief results for up to several weeks at a time, and it makes the idea of safe use sites, or large-scale drug decriminalization measures of hard drugs, the worse options that will keep people hooked, rather then help them end their addictions.
Conclusion
Whether Newsom signs the California bill for safe drug consumption sites, vetoes it, or simply lets it pass into law, the problem doesn't go away. If America really wants an answer to this growing catastrophe, it will have to think way more logically than making something unwanted, more socially acceptable; and get to the reasonable alternative measures that can actually end this.
Hello readers! We appreciate you joining us at Cannadelics.com, a top choice news platform for independent coverage of the growing cannabis and psychedelics landscapes of today. Come by the site whenever possible for updates on current and world-changing events, and head over to the Cannadelics Weekly Newsletter, so you're always up on what's going down.
Related
Can Cannabis Rebalance the Microbiome?
Digestive issues are amongst the most common disorders in the world, which is why researchers are always keen to discover new therapies to treat gastrointestinal (GI) conditions. The discovery of endocannabinoid system receptors in the GI tract has led researchers to examine links between cannabis and the gut, to ascertain if cannabinoid compounds can be used to rebalance an unhealthy microbiome.
To stay current on everything important happening in the industry, subscribe to The Cannadelics Weekly Newsletter. Also, it'll get you premium access to deals on cannabis flowers, vapes, edibles, and much more! We've also got standout offers on cannabinoids, like HHC-O, Delta 8, Delta 9 THC, Delta-10 THC, THCO, THCV, THCP & HHC, which won't kill your bank account. Head over to our "Best-of" lists to get these deals, and remember to enjoy responsibly!
---
What is the Microbiome?
Trillions of bacteria, fungi and viruses live along the GI tract and on the skin. In fact, there are more bacterial cells in the body than human cells, about 40 trillion bacteria to 30 trillion human cells, meaning the body is made up mostly of these microbial organisms, known collectively as the microbiome. When referring to the microbes in a specific area of the body, they're known as microbiota.
The microbes in the GI tract are referred to as gut microbiome, and are mostly found in a pocket of the large intestines, known as the cecum. Though there are many types of microbes, bacteria are the most studied. There are more than 1,000 types of bacterial microbes in the gut microbiome, and each plays a vital role in maintaining overall health.
In the past, it was thought that the gut was only responsible for digesting food, but now it's known the interaction between the gut microbiome and brain plays such an important role in overall wellbeing, the stomach has been dubbed, the "second brain." As food is digested, enzymes are created, firing neurotransmitters that influence everything from weight, blood flow, bone growth and heart health to immunity, libido, sleep and mood.
Poor gut health can cause an array of problems, leading to obesity, heart attack, stroke, type 2 diabetes and high cholesterol. In addition, the gut influences brain function through the Vagus Nerve, sending a constant stream of messages in the form of neurotransmitters, signaling the brain to release hormones that regulate body and mental health. Other outcomes of poor gut health include anxiety and depression.
What is the Endocannabinoid System?
The endocannabinoid system (ECS) was discovered by the Israeli chemist Raphael Mechoulam in the early 1990s, as part of his research into cannabis compounds. In 1992, Mechoulam's lab isolated the first endocannabinoid, a molecule now classified as a CB1 receptor partial agonist, and named anandamide. Soon after, another endocannabinoid was discovered, 2-arachidonoylglycerol, or 2-AG.
In fact, there are hundreds of endocannabinoids active throughout the body, but these two are the most studied. Endocannabinoids are types of molecule produced by the body that act on receptors to keep all systems working optimally.Endocannabinoids behave differently from other neurotransmitters. Neurotransmitters are stored in vesicles and released when activated by a presynaptic neuron, acting postsynaptically. By contrast, endocannabinoids are produced on demand, where and when needed. They are released by postsynaptic neuron and act presynaptically. They bind to receptors to activate signaling.
There are two main forms of receptors: CB1 receptors, found mostly in the central nervous system (CNS) and CB2 receptors, found in immune cells. CB1 is one of the most abundant G-protein-coupled receptors in the CNS. CB1 receptors are present in the neocortex, hippocampus, basal ganglia, cerebellum and brainstem.
As well as immune cells, CB2 receptors are found in the peripheral nervous system, and are associated with inflammation, addiction and synaptic plasticity. Endocannabinoids can bind to either receptor. The effect depends on where the receptor is located and which endocannabinoid binds to it.
Links between ECS and the Microbiome
Much research needs to be done to understand the full scope of the ECS, but one of its functions appears to be a modulator between the digestive, nervous, and immune systems. In the same way that the gut microbiome works to maintain overall wellbeing, or homeostasis (a state of balance between the body's organs), so too does the ECS.
Research links the ECS to the following functions: appetite, digestion, metabolism, inflammation, chronic pain, mood, learning, memory, motor control, sleep, heart health, liver function, stress and reproductive health. As the gut microbiota also plays a key role in these functions, it easy to see how an imbalance in one system can have knock-on effects to the other systems.
For example, endocannabinoids might target CB1 receptors in the spinal nerve to relieve pain. Others might bind to CB2 receptors in immune cells to signal the body is experiencing inflammation, a common sign of autoimmune disorders. CB1 receptors have a direct action on the gut, and have been shown to modulate intestinal motility.
More than that, a growing body of evidence now confirms the presence of a "gut-endocannabinoid axis," which determines the integrity of the gut barrier by influencing both gut barrier function and intestinal permeability. Research has shown that increases or decreases in certain endocannabinoids affect the number of good probiotic bacteria in the gut. Because cannabis is a phytocannabinoid that acts on the ECS, it has the capacity to bridge the ECS and gut microbiota.
Can Cannabis Balance the Microbiome?
In vitro assays (cell research in glass) have shown that cannabis has antimicrobial properties. The human gut contains 4 main phyla: Firmicutes, Bacteroidetes, Actinobacteria, and Proteobacteria, of which Firmicutes and Bacteroidetes are linked to obesity and colorectal cancer.
A high Firmicutes: Bacteroidetes ratio is typical with obesity, and new research shows a balanced ratio can be restored in mice using the psychoactive cannabis compound, Delta-9-tetrahydrocannabinol (THC.) In obese mice, the gut microbiota modifies endocannabinoid signaling, resulting in increased gut permeability, inflammation and fat storage.
THC has been shown to block this effect by increasing the presence of bacteria called Akkermansia mucinphila, which control fat storage and metabolism to facilitate weight loss. This bacterium can also strengthen signaling between the gut and the brain, and strengthen the gut barrier. It also linked to improved glucose tolerance and glucose metabolism.
Research on long-term users of cannabis has shown that users display Prevotella: Bacteroides ratio 13-fold lower than non-users. Though further research is required to assess the full implications of this finding, what is clear is that cannabis use leads to alterations in gut microbiome, which due to the interconnectivity of the ECS, affects other physiological systems, including brain function.
It's also clear that there are links between the gut microbiome and both gastrointestinal and neurodegenerative disorders. The ability of THC to change the gut microbiome, by increasing the number of healthy bacteria that protect against obesity and associated conditions, suggest its restorative capacity to balance the microbiome.
Finally Thoughts on Cannabis and the Microbiome
A 2016 article that reviewed over 10 years of research suggests the theory that endocannabinoid deficiency could be the source of autoimmune disorders including fibromyalgia and irritable bowel syndrome, as well as migraine. However, because the full scope of the ECS is not understood, medical applications are still evolving.
The drug rimonabant was developed to aid weight loss by blocking the CB1 receptor. The thinking was that if the ECS controls hunger, a drug that blocked signaling could cause weight loss. The drug worked in this regard but because the ECS is so connected to other functions, rimonabant also caused some nasty side effects on mood. People who took reported feeling suicidal. Rimonabant was removed from the market.
However, it's easy to imagine that with better understanding of the ECS and the workings of endocannabinoids, it will be possible in the future to develop cannabis medications with more direct actions that provide relief by alleviating symptoms of digestive orders and/or rebalance the microbiome.
Welcome all! Thanks for dropping by Cannadelics.com, a top offering for comprehensive news covering the burgeoning cannabis and psychedelics industries. Stop by daily for a dose of news on these dynamically changing fields, and sign up for The Cannadelics Weekly Newsletter, so you're up on everything important going on.
Related
Hexahydrocannabinol 101: HXC vs HHC
Although still considered a somewhat less common alternative cannabinoid, HHC – or Hexahydrocannabinol – has been gaining popularity over the last year. To the point that it's currently undergoing a rebrand, so to speak. Some companies have started referring to HHC, as HXC. Learn why the switch to HXC is happening. 
To stay current on everything important happening in the industry, subscribe to The Cannadelics Weekly Newsletter. Also, it'll get you premium access to deals on cannabis flowers, vapes, edibles, and much more! We've also got standout offers on cannabinoids, like HHC-O, Delta 8, Delta 9 THC, Delta-10 THC, THCO, THCV, THCP & HHC, which won't kill your bank account. Head over to our "Best-of" lists to get these deals, and remember to enjoy responsibly!
---
What is Hexahydrocannabinol (HHC/HXC)? 
All abbreviations aside, let's focus on the basics here: what are hexahydrocannabinols? In short, they are another group of psychoactive cannabinoids that are very similar to tetrahydrocannabinols. HHC is basically a simplified version of Delta 9 THC. Both HHC and THC have very similar molecular structures and comparable effects. With HHC, all the double bonds have been broken and replaced with hydrogen (AKA hydrogenation). It was discovered during research in the 1960s and 70s in which the goal was to find the most basic cannabinoid-like substances that could still bind to CB receptors.   
There is a biologically active naturally occurring (−)-hexahydrocannabinol, as well as its synthetic enantiomer (+)-hexahydrocannabinol. The synthetic HHC, which can be found in spice, has the chemical formula: 9-Nor-9β-hydroxyhexahydrocannabinol, and the natural variety, found in trace amounts in cannabis pollen, goes by the formula: 6aR,9R,10aR-Hexahydrocannabinol.    
In addition to the natural and synthetic HHCs, a couple of more potent analogues and isomers that have been created, as well as new discussion regarding the possibility of more chain lengths and combinations like HHCV, HHCB, HHCH and so on. These are the same chain length variations we see in all the different THCs.  
Now, keep in mind that these are all synthetic cannabinoids – but in cannabis, the definition of "synthetic" can mean one of two things. First, synthetic cannabinoids are compounds that do not exist in nature and must be created in a lab, like THC-O. Also, a synthetic can be a cannabinoid that does exist in nature, but in such minimal amounts that in order to manufacture enough for it to be used in consumer products, it must still be synthesized in a lab, like Delta 8 THC. HHC-O falls into the first category, while HHC belongs to the second. In cannabis plants, HHC is found in trace amounts in the pollen. Then we have HHC-O, which is the acetate version of HHC, and HHC-P which is the carbon version.  
We're seeing a small influx of new, HHC-P products, hitting the store shelves, but it's close to impossible to find any information about this cannabinoid that comes from a neutral, fact-based party rather than from the companies who are selling it. It's likely because, the companies selling the compounds are also the ones who are creating them in the first place, and no one else really knows about these compounds or has had the opportunity to study them yet. 
What's in a name? HXC vs HHC 
Just to make It perfectly clear, HXC and HHC are the same thing. Simply put, HHC is undergoing a rebrand, with a few select companies now selling HXC, HXC-O, and HXC- P… instead of HHC, HHC-O, and HHC-P. It's hard to tell how many companies will begin doing this, but because a couple of the bigger industry brands like Delta Extrax and Cake are doing it, it's likely to catch on.  
According to our friends over at Delta Extrax, "As cannabinoids gain popularity, so does the misinformation about them. You can look at this slight change in abbreviation as an upgrade and those who don't adapt get left behind. Another big reason why the name upgrade occurred is that HXC is the abbreviated word for Hexahydrocannabinol (HHC)." 
It's a simply but straightforward reason. I personally cannot think of any other cannabinoids getting a new name or rebranding, as there is usually some scientific basis to their names and acronyms. But it's possible that we may see more of this in the future, and perhaps this is signaling a time when consumer products start to veer away from their chemical descriptions and start using more marketable names.  
HHC/HXC and drug testing
When it comes to cannabis, standard urine tests are used to detect use ranging from roughly 1 to 45 days. Occasional users will typically be clean after 1-5 days, regular light users will take about 1-3 weeks, and for heavy daily users, expect 4 to 6 weeks to get clean. Contrary to popular belief, standard urine tests don't screen for the THC (tetrahydrocannabinol) in cannabis, but rather, they detect the metabolites created by the human body when we are exposed to THC.
This class of metabolites is known as THC-COOH. These metabolites are inactive, so drug testing only measures exposure, NOT impairment.THC-COOH, or "carboxy THC" is the most common name for this metabolite. It's the second THC-metabolite formed in our bodies, following hydroxy-THC, immediately after exposure. THC-COOH is lipid-soluble, meaning it's stored in our fat cells making it detectable in our systems for much longer than other substances, those that are water soluble for example.
One of the more interesting and appealing attributes about HHC/HXC, is that it is believed to not show up on a drug test, because it does not trigger the same metabolites in the body as tetrahydrocannabinols. Now, this is where things get a bit sketchy… it's quite difficult to find products that are pure HHC/HXC. Even when advertised as such, many of these products contain trace amounts of Delta 8, Delta 9, and other THCs, in which case, the user would fail their drug test. To be safe, all cannabis products should be avoided if you have an important drug test coming up.
Companies that have switched to HXC – and what consumers are saying about it
So far, I've only discovered two major companies and one smaller brand that are selling HHC products as HXC. The two household names are Cake and Delta Extrax, and the lesser known company is Medusa Delta 8 – all of which are selling some HXC vape devices.
Examples of some HXC products you can find at Delta Extrax: SFV OG HXC + HXC-P 2 Gram Disposable, Space Candy HXC + HXC-P 2 Gram Cartridge, and Tropical Zkittlez HXC + HXC-P 2 Gram Cartridge. At cake, you can check out HXC disposables in a variety of different strains and flavors including: Animal Cookies, Banana Runtz, Blue Dream, Kush Mints, Pineapple Express, Gelato 41, Dragonfruit Rosin, and many more.
The Delta Extrax products are new, so reviews aren't out yet, but the Cake HXC products have been around for a few months, and the reviews are mixed. As with most alternative cannabinoid products, some people love them and some don't. Some say they have little effect, while others believe they're stronger than THC. Case in point, everyone has different body chemistry and tolerances, and may react differently to the same compound or product.
Conclusion
Once again, HXC and HHC are the same thing. HXC is the new name/acronym given to hexahydrocannabinol by a small number of companies who sell alternative cannabinoid products. Whether you're looking for products or information on HXC, your best bet is to check back here or subscribe to our weekly newsletter for all the latest industry updates.
Welcome all! Thanks for dropping by Cannadelics.com, a top offering for comprehensive news covering the burgeoning cannabis and psychedelics industries. Stop by daily for a dose of news on these dynamically changing fields, and sign up for The Cannadelics Weekly Newsletter, so you're up on everything important going on.
Related