In recent years, there has been a considerable increase in consumer's desire for cannabidiol (CBD). With many people embracing CBD foods, today, you can find them in supermarkets and other new markets in states where they are legal. This is because people are starting to realize their benefits with the availability of plenty of information online such as at cannabisowl help users to understand cannabis products, such as seeds, better.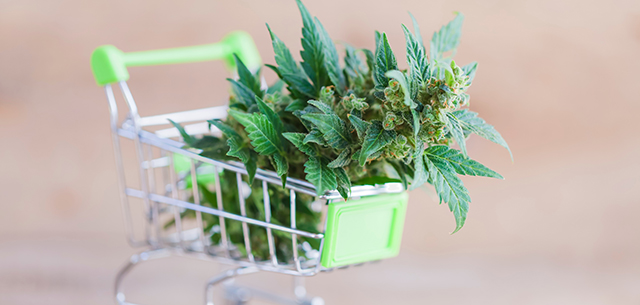 Whether consumers view this product as the next big thing or not remains a question. Will CBD become the next big thing in the future or just another product that consumers loved and abandoned?
Is There A Future For Cannabidiol?
It seems that there is a future for CBD in food based on the following reasons:
CBD in Food Will Be a Well-Regulated Lucrative Business
In the future, the FDA will realize that CBD has many health benefits and will have no choice but to regulate the industry to allow for fair trade and market growth. Therefore, the market will grow in the future due to proper regulations that will attract investors without any fear of violating FDA rules.
Currently, the Food Drug Association (FDA) argues that it is better to decide the future of CBD from a science stance. The FDA contends that there is an increased interest in the product due to its therapeutic nature. However, it also argues that many questions remain unanswered concerning the quality and safety of this product. What the FDA is saying here is that the government regulates food products differently by prioritizing the safety and health of consumers. Now, the FDA does not allow organizations to market CBD as a dietary supplement because it is still a subject for study.
However, some organizations are requesting FDA to issue a regulated trade permit for the use of CBD as a dietary supplement. The FDA argues that it must consider the amount of CBD safe for consumption and its interactions with the body as well as long-term exposure before it can conclude whether it will be widely available.
With the enormous popularity of CBD, which everyone has noticed, there is a lot of pressure on Congress. Soon, Congress will begin discussing how to add CBD to other FDA regulated products such as food. Since consumers are so enthusiastic about CBD, soon FDA will accept CBD-infused foods as long as they meet certain regulations. Recently in one statement, the FDA hinted that some foods and drinks can have cannabis in the future.  Therefore, there is a future for CBD.
Growth in CBD Food Market
The latest research by experts from BDS Analytics and Arcview Market counteracts FDA's view by reporting that by 2024, the CBD market in the United States will reach 20 billion dollars. This amount is coincidentally just slightly higher than the recent predictions produced by Cowen & Co, in New York. As per this bank, the market will reach $15 billion by 2025. Well, these statistics no doubt show that there is a future for CBD in food.  When you take time to think about how cannabis is growing in the mainstream society, from legalization to increase in outlets, you will see that these statistics make sense.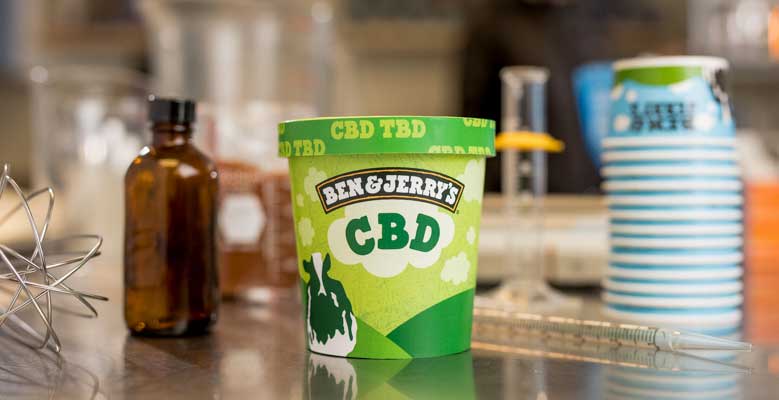 Retailers Will Stock a Variety of CBD-infused Food Products
CNBC reported that Kroger, which is the largest grocery retailer, will sell CBD in about 1000 stores in the future. Together with other food stores, they will stock different products that have CBD. Most of these retailers have started introducing consumers to other cannabis products, especially topical products such as balms, lotions, creams, and oils.  The race to market and sell CBD products increased when Congress passed a bill to trigger beverage and food companies to compete for which CBD product is the best. It is imperative to note most America restaurants are adding CBD-infused products to their menus.
Market Seems Poisoned For More CBD-Infused Products
Rabobank reports that CBD has become famous in the food and beverage industry, in products such as jellybeans, cocktails, coffee, and beer at an alarming rate. While these products remain illegal, the market appears ready for CBD in food and this demand is set to continue. Regardless of what the FDA says, consumers continue to remain appealed by CBD-infused foods. Consumers are utilizing these products for insomnia, anxiety and chronic pain. Rabobank reports that 40% of CBD consumers use it for wellness and health benefits. Therefore, it can blur the line between food and pharma. The market remains lucrative and consumers are still purchasing the products despite their illegal status.
Manufactures of food and beverage have the audience and the incentive. Therefore, they are more than ready to enter the market as soon as FDA drops the stringent rules. Currently, food producers are exploring ways to infuse CBD in different varieties of food and are ready to sell their products once the FDA allows them.
For example, Mondelez Company, which is famous for manufacturing Oreos and Triscuits, admitted in CNBC that CBD is part of the future innovations in snacks. Such large food organizations are waiting patiently for FDA to give them a nod in adding CBD to their products. Moreover, many consumers are willing to try this and this implies that there is a large market demanding the products. When A.T Kearney investigated this issue in 2018, they found out that 40% of consumers in the United States are willing to try CBD-infused food products. Spending on CBD foods will increase in the future as evident from the above statistics.
Conclusion
The future of CBD in food remains unclear, while most organizations and analysts predict that it is the next big thing, FDA remains adamant on the issue and warns about health risks. So, how does the future of CBD food look like? Well, we can only wait and see how this will turn out. However, with stringent regulation of the industry, CBD in food can increase in the future. This is due to the benefits that users enjoy when using CBD products. Soon the FDA, keeping the consumer's interest in mind, will start regulating CBD in food like other products. As for now, you can order some of the best Ontario cannabis from well-known stores to ensure that you enjoy the full benefits.
CBD (Cannabidiol) Explained – The Real Benefits of this Cannabinoid
While a fringe, alternative treatment option only a decade ago, today, CBD is everywhere you look – in wellness supplements, beauty and hygiene products, FDA-approved prescription medications, food and beverages, dental products, and even pillows, mattresses, and other random household goods.
As far as cannabinoids go, CBD, or cannabidiol) is the most widely accepted. Not only is there a growing body of clinical research to support its benefits, but it is non-intoxicating which makes it much more likely for laws to be passed in its favor – as is evidenced by the fact that CBD is federally legal in the US and many other countries, while THC still is not. But when it comes to CBD, what are some actual legitimate uses for this compound, and which ones are just marketing gimmicks? Let's take a look at some of the real, science-backed benefits of CBD.
CBD is amazing, and so incredibly versatile. To learn more about this compound, and for exclusive deals on CBD flowers, as well as on Delta 8, Delta 10 THC, THCV, THC-O, THCP, HHC and even on legal Delta-9 THC! , make sure to subscribe to The CBD Flowers Weekly Newsletter, your hub for all things CBD-related.
---
What is CBD?
CBD, or cannabidiol, is the most prominent, non-intoxicating compound found in cannabis plants. When most people think of cannabis, they're thinking about marijuana, which is the type so cannabis that is high in THC and associated with feelings of being "stoned". Some types of cannabis, hemp for example, are high in CBD and contain only trace amounts of THC, meaning these plants can be considered non-intoxicating, by all accounts.
CBD is gaining popularity as a safe, non-toxic, non-addictive, natural treatment option for many different chronic and debilitating ailments; both mental and physical. Not only is CBD itself non-psychoactive, but when taken in combination with compounds that are, like tetrahydrocannabinol for instance, CBD can minimize the likelihood of negative side effects such as paranoia and anxiety that are occasionally associated with THC use.
The reason CBD (or any cannabinoid for that matter) works in the human body at all is because of the Endocannabinoid System (ECS) – a complex signaling system made up of numerous receptors, as well as some naturally produced endocannabinoids, that exists in the bodies of nearly all animals (except insects). Researchers have discovered two different endocannabinoids so far, 2-arachidonoylglycerol (2-AG) and anandamide (AEA), plus the two most studied receptors, CB1 and CB2. This quad makes up the majority of existing cannabis research.
As a whole, the ECS regulates numerous different functions and processes in our bodies and maintains internal balance and homeostasis. Many cannabinoids engage directly with the ECS receptors. Others, like CBD, have indirect connections by activating other receptors that will then interact with the endocannabinoid system. Specifically, CBD activates the TRVP1 receptors, which in turn activate receptors in the ECS and also function as ion channels.
CBD as an Anti-Inflammatory
One of the most common uses for CBD is to treat inflammation, which is the body's process of fighting against pathogens and other hazards, such as infections, injuries, and toxins. When something damages your cells, your body releases chemicals that trigger a response from your immune system, thus causing inflammation.
The phrase "too much of a good thing" really applies in the case of inflammation. When this inflammatory response lingers after your body is done fighting the infection or whatever it is trying to overcome, this leaves your body in a constant state of stress and unrest. Chronic inflammation can have devastating effects on the tissues and organs and research indicates that it's the root cause of many ailments including arthritis, contact dermatitis, acne, multiple sclerosis, and type 1 diabetes, asthma, and cancer.
Cannabidiol is becoming a very popular alternative for standard NSAID (Nonsteroidal anti-inflammatory drug) drugs like Aspirin. Long-term use of NSAIDs can lead to various health problems such as heartburn, stomach pain, ulcers, headaches, dizziness, and even damage to the liver and kidneys.
CBD to Manage Anxiety
Anxiety is another condition that's been researched extensively to determine how well it responds to cannabis therapies. Cannabidiol targets cell receptors in the body and brain that regulate your mood. Many mood disorders, including anxiety and depression, have a few things in common, including a lack of naturally produced endocannabinoids.
Treating mood disorders with CBD is becoming more widespread is among the top-rated treatment options for young adults ages 25-40. According to a study conducted a couple of years ago, thirty-four percent of millennials prefer to manage their mental health with natural and holistic remedies, and 50 percent of millennials believe CBD oil is the best way to do this; and this number continues to grow.
The main reason cited was a fear of being prescribed a medication that is too potent for their level of symptoms. Because CBD doesn't have the mind-numbing and other unwanted side effects of prescription drugs, nor is it psychoactive like THC, it can be used all day like any other medication or supplement.
CBD for Controlling Seizures
One of the first, medically-accepted, modern-day uses for CBD was to treat epilepsy. There are many studies out there researching its effectiveness. As a matter of fact, there is even an FDA-approved, cannabidiol-based medication, Epidiolex, that's used to treat two rare and severe forms of childhood epilepsy, Lennox-Gastaut Syndrome (LGS) and Dravet Syndrome (DS).
Epidiolex is currently being prescribed in the United States, many countries in Europe, and Japan. Epilepsy medications can have some very serious side effects, and that's why more natural alternatives are becoming the go-to ­­way to treat children and younger adult patients who suffer from epilepsy.
CBD for Pain Management
Although not common, many patients turn to a CAM, or complementary alternative medicine approach, to manage chronic pain. CBD is at the top of the list for those looking for natural, yet effective, alternative remedies. Because inflammation is the root cause of so many conditions that cause chronic pain, it makes sense how CBD eliminates pain.
Numerous different studies have found that cannabinoids like CBD can help with chronic pain from multiple sclerosis, cancer, and neuropathy. CBD and CBD topicals help with pain — if you suffer from chronic pain, CBD oil may help, as well. Chronic pain can be the main source of a diminished quality of life — CBD may give you hope for getting pain-free, or at the very least, reduced pain, and anything is worth a try.
CBD for Skin Conditions
Studies have shown that CBD can provide relief for the symptoms of various skin disorders, such as eczema and allergic reactions. Reverting back to ​inflammation, we know that cannabidiol can be used internally inflammatory conditions, and now we also know that it does the same when applied topically.
Topical creams containing CBD have been shown to ​or greatly reduce and sometimes even completely eliminate itching and dryness​ ​in sufferers of eczema. The chemical 'histamine', which is largely responsible for the irritating itches we experience, has been shown to react well to topical cannabinoid therapy. One study​ ​found that in almost 59% of its participants, their dry and scaly skin significantly reduced with the regular use of a cannabinoid cream, which reduced itching and as a result lead to less sleep loss.
Final Thoughts on Cannabidiol Benefits
Simply put, cannabidiol is an incredible compound. It's non-psychoactive, non-toxic, and non-addictive; and it can be used to treat dozens of different health conditions. The ones covered in this list are the most common uses for CBD, but it can be utilized for many other ailments as well. Do you use CBD? And if so, what do you use it for? Drop us a line in the comment section below!
Thank you for stopping by CBD TESTERS, your hub for all things cannabis-related. To learn more about weed, and for exclusive deals on flowers, vapes, edibles, topicals, and other products, make sure to subscribe to The CBD Flowers Weekly Newsletter.
Related
Sexually Frustrated Female Cannabis Plants and High-THC Production
Cannabis has been a popular recreational substance for a long time, but the type of weed we consume today has changed dramatically from what our parents and grandparents were smoking decades ago. On average, cannabis available today is about 67% stronger than in the 1970s, and it grows faster and stays smaller in size. Cultivators no longer need 9 full months and space large enough to grow 12-foot-tall plants with buds that only had about 3% THC, if they were lucky. But what factors led to these rapid changes in growth and potency? As it turns out, the secret to getting stronger weed is sexually frustrated female cannabis plants.  
As a dioecious plant, yes, cannabis be either male or female, and yes, it can be sexually frustrated. What you're smoking on right now are flowers from a female plant; and if your current stash is really dank and covered in sticky THC trichomes, then those buds came from a sexually deprived female.
Cannabis is such a fascinating plant and we continue to learn more about it every day. In addition to learning about the plant itself, we also enjoy exploring the wide array of products available on the market today. If you're interested in trying fun products, rare cannabinoids, and new strains, make sure to subscribe to The CBD Flowers Weekly Newsletter, your top source for all things cannabis-related. If exotic products is what you want, such as Delta 8, Delta 10 THC, THC-O, & THCV make sure to subscribe below to Delta 8 Weekly, and enjoy from our exclusive deals.
---
Male vs Female Cannabis Plants
Female cannabis plants produce those large, resin-secreting, psychoactive buds. Females are the industry's superstar because they're the ones that produce the most cannabinoids. Anytime you buy weed or look at pictures of marijuana with flowers, you're looking at female plants.
Male cannabis plants do not grow flowers. Instead, they develop pollen sacs around the nodes and tips of the branches, with which they can pollenate any nearby female plants. When female plants are pollinated, they begin to produce seeds, but since no one wants to smoke low-THC schwag with seeds in it, the males are usually thrown out pretty early.
On the public side of the cannabis market, females get all the glory. However, when we look more at the botany behind the bud, male plants have some very important functions as well. Like humans, when a female plant is pollinated, half of the genetic makeup of the seeds produced will come from the male plant. Aside from potency and flavor, many other important characteristics can be passed on from male plants including growth rate, bud size and shape, resistance to mold and pests, and general resilience.
The buds we prefer to consume are seedless female plants with good genetics, referred to as "sinsemilla", which means "without seeds" in Spanish. To ensure that plants will be sinsemilla females, growers can used feminized seeds or grow clones by replanting small clippings from their existing plants.
How To Tell The Difference
At first, you won't be able to. Once your plants are roughly 4-6 weeks old and entering the flowering stage, you can start looking for "pre-flowers". Cannabis pre-flowers are comparable to sex organs, and the females' look quite different from the males'.
To determine their sex, you'll need to look between the plant's nodes (where the leaves and branches extend out from the stalk). Males will have pollen sacs to help spread pollen to the female plants, and females develop two bracts and hair-like stigmas to catch the pollen. Click here for a great guide with photos to help you more easily determine sex.
Sexually Frustrated Females
Back in the 1970s, cannabis growers made a game-changing cultivation discovery: isolating female plants produced extra potent flowers. When females are pollinated, they halt resin/THC production and begin producing seeds. However, when the sexes are separated, females do not get pollinated and thus, they don't produce seeds and ramp up the resin production. Sinsemilla weed, on average, has a THC content around 6-10% higher than seeded strains.
Simply put, this cultivation method results in 'sexually frustrated' female plants. It's strange, but it works, and the reason for this is because cannabis is one of the few plant species that elicits a physical response to prolonged virginity. Meaning, the longer she feels 'sexually deprived', or the longer pollination is put off, the larger and more resinous her sex organs (flowers) become.
Some growers would go so far as to say their plants are somewhat 'masochistic', in addition to being horny. Apparently, when the flowers begin to form, some plants will repeatedly bend their branches to the point of almost breaking, a process that helps facilitate resin production in the buds. As one popular Redditor so eloquently put it, "you're all high on horny plant vaginas." It's strangely accurate.
Cannabis Resin, Pollination, and THC Production
Cannabis resin is a rich brown, sticky, gooey substance found on the flowers and leaves of the plant. It's similar to tree sap, but the main distinction between the two is that cannabis resin is held together by fatty structures called trichomes. These are the plant's resin glands that contain THC, CBD, terpenes, flavonoids, and other therapeutic cannabinoids and compounds.
To us, trichomes are an amazing and delicious plant byproduct that offers endless medicinal and recreational benefits; but to the cannabis plant, trichomes are one of its most important defense mechanisms. As cannabis flowers develop, they are vulnerable to so much harmful external stimuli such as pests, infections, herbivores, damaging UV rays, and pollution. In the wild, trichomes offer a certain level of protection from all of these things.
Additionally, cannabis resin aids in seed production by catching pollen from the male plants. One male plant can produce an estimated 350,000 pollen grains, and cannabis pollen is airborne so a little bit can go a very long way. As a matter of fact, a study published in 2000 found that cannabis pollen made up just under 36% of total airborne pollen counts in Midwest states during harvest months. This is why it's important to remove the male plants from the grow area as soon as you determine the sex.
The good news is, you don't have to go through this process every time you want high-THC, seedless flower. Realistically, isolating your female plants would only be necessary if you're using the male's genetics to create new strains. To skip the pollination process, a modern grower can either buy already feminized seeds, or use a clone from an existing female plant.
Hermaphroditic Plants
Cannabis is a bit of a rarity because only about 6% of flowering plants are dioecious. However, on rare occasions, hermaphroditic weed plants containing both male and female parts are known to occur. In general, most plants are hermaphroditic, but this is not very common for cannabis. Sometimes, hermaphroditic cannabis plants can self-pollinate, but they usually produce seeds, lower levels of THC, and they can pass on hermaphroditic genes, so they're not ideal. Also, true hermaphrodites produce sacs that need to rupture.
There are two types of hermaphrodite plants: those that develop both sexual organs (buds and pollen sacs), and those that develop anthers. Anthers are oval-shaped, pollen-producing sacs found at the end of the stamen. Some growers call them "bananas" because of their elongated appearance.
When cannabis plants turn hermaphroditic it's sometimes referred to as "herming out". This is usually a result of excessive environmental stress such as damage to the plant's physical structure, bad weather, disease, and/or nutrient deficiencies. Bad genetics and previous hermaphroditic development can also be a risk factor. Basically, if you notice any pollen sacs or anthers, get that plant away from your females ASAP.
Final Thoughts on Female Cannabis Plants, Sexual Frustration, and THC Production
To reiterate, if you want big, potent buds that are covered in those flavorful, cannabinoid-filled trichomes, the key is sexually frustrated female plants. Cannabis plants basically live to be pollinated and produce more plants, so when pollination doesn't occur, the female plant begins to overcompensate by creating bigger flowers with thicker resin.
The fact that cannabis plants are dioecious and respond in such complex ways to sexual stimulation (or lack of it), really makes them even more relatable. We are so incredibly connected to the universe around us which makes it that much more important to understand the complexities of other living creatures.
Thank you for stopping by CBD TESTERS, your source for all things cannabis-related. For more articles like this one and exclusive deals on flowers and other products, subscribe to The CBD Flowers Weekly Newsletter.
Related