4 Tips for Enjoying Weed and Coffee • Featured, Stoner Blog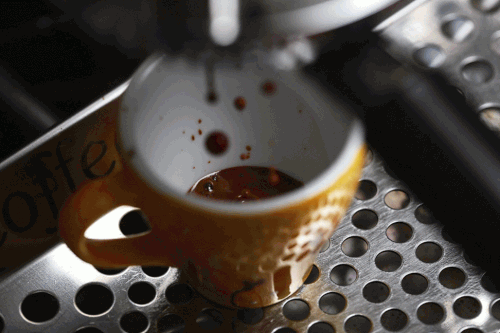 You're already a fan of the relaxing effect that CBD puff has on your mind, and who wouldn't want their day to start with a cup of fresh java preferably with a different flavor from time to time? The two rituals are mind-bogglingly Zen separately, but they can be pure perfection when combined. In fact, as the world becomes more open to the idea of cannabis consumption, more companies come up with versatile ways to consume it, and all of a sudden, your morning coffee kick becomes even more potent.
Although the two give you a different feeling of "high", and sometimes you don't really need anything but the flavor and the ritual to calm you, mixing them in various ways can indeed elevate your cannabis experience. So, without further ado, let's see how you can enhance both of these pleasurable activities with a few simple, yet powerful tips.
Focus on hybrids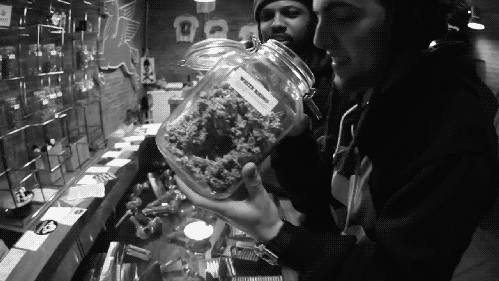 By now you already know how the two key substances in cannabis impact your mind and your body. As a quick refresher, CBD is the key ingredient in your cannabis that helps your body and mind unwind and relax. THC, on the other hand, produces that famous "high" for which many people consume cannabis in the first place, and both can be quite enjoyable when they are the predominant ingredient in your strain of choice. However, if this is your very first time combining cannabis and coffee, perhaps it's best to start with a hybrid that is higher in CBD.
Why? Because coffee is a stimulant that prevents you from feeling too drowsy when you're low on energy, and it may come with a slew of different reactions, such as increased heart rate, higher blood pressure, and feeling more alert in general. Pair caffeine with THC, and you might find yourself experiencing too much of a high. Then again, when you strike the right balance, you can unleash that perfect buzz without the potentially uncomfortable side-effects. That is why higher CBD content is your best bet when you're just starting out.
Be mindful of how your body reacts. We're all different, so it stands to reason that we'll all react differently to this wonderful ritual.
For regular cannabis users and coffee drinkers, you might find yourself not feeling all that different than you do when practicing both of your habits separately. Those who aren't yet veterans in the practice might find the combination either too intense, or too mild, depending on your personal preferences. No matter which group you belong to, it's vital that you keep a close eye on your own body and its reactions. This will not only help you prevent those not so pleasant reactions when you mix a THC-dominant strain with a caffeine-rich coffee, but you'll also be able to refine your taste over time.
Start with an espresso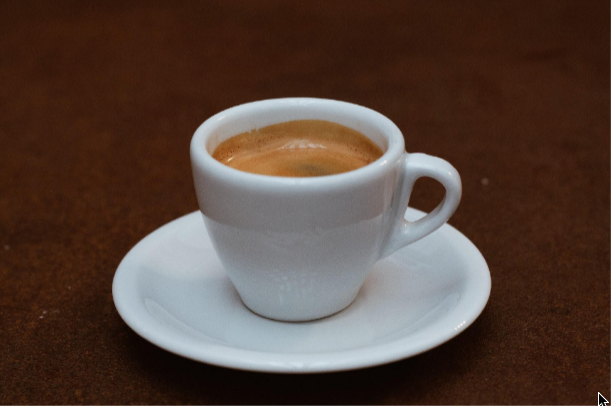 A little can go a long way when it comes to blending cannabis with coffee. So, even though you might be a fan of a Gilmore Girl-style cup of fresh brew and you have a high tolerance for massive caffeine amounts per day, there's no need to overdo it when using cannabis. This is when having an espresso machine can be particularly handy, since you can make your own fresh cup of coffee and balance the dosage perfectly. Keep in mind that espresso is generally a very strong kind of coffee, and its caffeine content is still very impressive, so you won't lose any of the desired effect when pairing it with cannabis. Its rich, creamy flavor is another perk that can enhance the aroma of your cannabis strain, so you can trust this will be a winning mix in every possible way!
Cannabis in different forms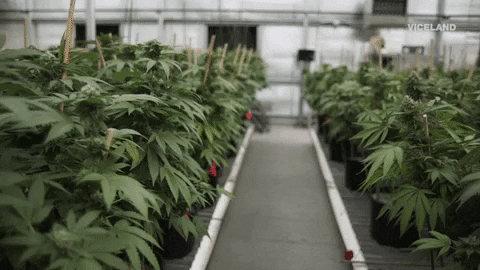 There's a whole world of cannabis forms out there, and the practice gives the term "baked" a who new meaning. If you've ever been to Amsterdam, you know their famous stores of edible cannabis, whether it's found in brownies, muffins, chocolate bars, or jelly beans. So, if their potency is as notable as that of your standard puff, you can instead indulge in something to munch on while you sip your morning brew.
Perhaps in the near future, we may look forward to cafes serving coffee and edible cannabis, so that you no longer have to restrict your habit to your own private home – where the practice is legal, of course. In fact, making edibles with cannabis doesn't mean they'll necessarily be high in THC, which makes them the ideal choice for those who simply don't like to smoke. Add to that, you can combine a different roast every time you try something with cannabis, and decide for yourself which option suits you best.
Talk about breakfast with a twist!
Studying the impact of pairing coffee and cannabis is still in its infancy, but those who regularly indulge in both can attest to its enjoyable effects. What matters most is to strike that fine balance of choosing the right strain and the best coffee to reach the most positive outcome, and you'll turn this into a single ritual that will transform your mornings.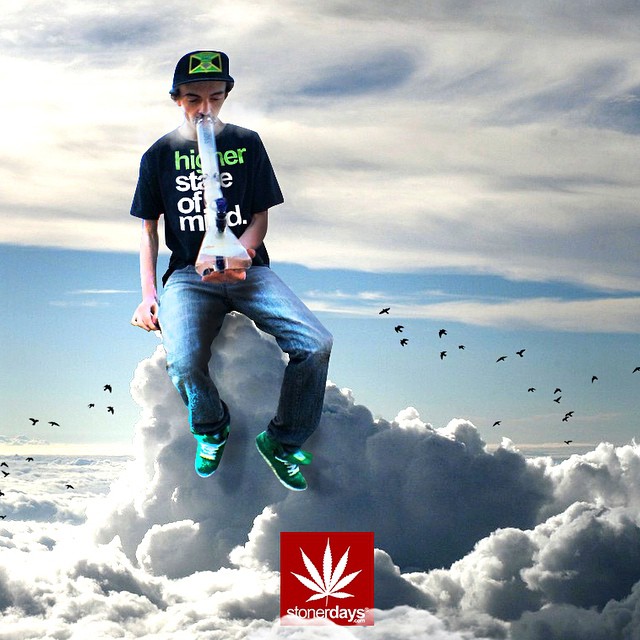 Enjoy the site? Find your favorite stoner apparel at shop.stonerdays.com and support the cannabis community.

How To Make A Bong Out Of Pretty Much Anything
Was arts and crafts ever your strong suit? Did you used to enjoy making papier-mache objects? Or, like many of us, are you pretty bad at making anything with your hands? Well, not to worry, making a bong doesn't require a degree in fine art or a course in cannabis related items. It doesn't even require you to spend 7 years studying architecture at Harvard.
The bong has been around for centuries, and still to this day it is used to consume cannabis. They are made from many different materials, but really, they all work roughly the same. So how can you make a bong out of pretty much anything? Well, by understanding how bongs are made and how they work, you should be able to turn almost anything into one. So, if you wanna be the person at a party who turns a carrot into a smokable bong, then read on. 
Although cannabis paraphernalia has taken a modern and even futuristic turn in the last few years, the basic bong has been around for centuries and it remains a staple in most cannabis-users' glass collections. For the best Delta 8, Delta 10, THC-P, THC-O, THCV, HHC and even Delta 9 products subscribe to the Delta 8 Weekly newsletter.
---
What is a Bong?
If you've ever watched Pineapple Express – one of the greatest stoner films of all time – then you'll know exactly what a bong is. If you're unsure, then let's quickly define it. Within the world of cannabis, people have always been searching for new and excitable ways to enjoy the beautiful plant. Some people smoke it, some people eat it, some people drink it, some people vape it, some people rub it into their skin – there are essentially unlimited ways to consume cannabis. Even those that enjoy smoking it have found various ways to do that. It has become its own sub category. That's where bongs come in. A bong – or water pipe – is a filtration device that is used to smoke and inhale cannabis. But how does it work?
How Does it Work?
A bong might look like a complex device, but it's actually very simple. Each part is essential in allowing the bong to work. There are a few major parts to a bong that – without – would make the bong inactive. Bongs are used to create much more smoke than you would get from a usual joint, and to cool down the smoke. So, let's take a look at some of the major elements of the bong. 
The Base
The base is the central core of the bong. It's like the lung of the device. In a common water bong, the base is where the water sits. The cannabis is lit, the smoke is inhaled, and this passes through the water, it is cooled down and then inhaled. The bigger the base, the more smoke is able to build up and the bigger the hit will be for the user. 
The Bowl
The bowl is where the cannabis sits to then be subsequently lit. In a common bong, the bowl will be on the edge of a stem, which sticks out of the base. The bowl will usually have small holes in it so that the smoke can be sucked from the lit cannabis; but the holes must not be too big or the cannabis could fall into the device. The bowl is the home for the cannabis, and the bigger it is, the more cannabis can be used at any one time. 
The Neck
The neck is the mouthpiece or the inhalation station. As previously mentioned, the neck will look very different depending on which bong you have. Some will be small holes that you can inhale through, whilst others will be long pipes. They all do the exact same thing. The neck is inhaled from, which sucks the smoke from the cannabis, which then travels through the base and eventually into the mouth. 
The Carb
The carb is probably the most undervalued part of any bong, and probably the element that is most often forgotten. The carb is an extra hole that is used to create circulation or to stop circulation. When inhaling from the bong, the carb will be covered so that the smoke can build up in the base, and then it will be uncovered when the smoke is finally sucked into the lungs. This helps the process go smoother. The carb also allows for leftover smoke to drift out of the bang and not build up in the bottom. Every bong needs a carb. 
Types of Bongs
Whilst the common image of a bong is usually a glass, tall and transparent looking device, the truth is that bongs come in many shapes and sizes. As long as a bong has a workable base, bowl, neck and carb, it can be made out of pretty much anything. Here is a list of some of the most common, but also crazy, bongs. 
Glass bong
The glass bong is made from – you've guessed it – glass. They are probably the most popular bong type as the glass doesn't erode easily from the smoke, they are always sturdy and they maintain the flavour and aromas of the cannabis. Of course the danger is that you can drop it and it will be smashed but – if you take care of it – a glass bong can last you years. 
Ceramic bong
Ceramic bongs are almost as tasty as glass bongs. In addition, they look very stylish. Ceramic bongs can look like great big vases, and pieces of artwork. People may choose a ceramic bong over a glass bong due to preferred aesthetics. 
Dry herb vaporizer bong 
A dry herb vaporizer is an electrical device that heats up cannabis at a low temperature, which creates vapor instead of smoke. It works much like an e-cigarette, but instead it's used for cannabis. Some vapes allow you to attach a vape bong. These are very small and sort of look like elaborate iPhone attachments. The important thing to remember is that even dry herb vape bong – be it small – will have all of the elements of a usual bong.
Plastic bottle bong
You've probably seen a couple teenagers try to make a plastic water bottle bong at a dodgy party. However, making a plastic bottle bong is the first step on anyone's journey into making a bong out of pretty much anything. These types of bongs are made by cutting two holes in a water bottle, one which you can stick a joint into, and the other which you can use as the carb. The mouthpiece of the bottle becomes the mouthpiece of the bong and the base of the bottle becomes the base of the bong. It's a pretty simple transformation and it works like a charm. 
Bamboo bong 
A bamboo bong, much like the plastic bottle bong, requires a level of finess. However, once you have the imagination of a bong-maker, you'll realise that making one out of lots of materials is almost easy. A bamboo bong uses much the same ideas as the bottle bong – you create the holes for the carb and a hole for the joint to fit into. The entire shoot of bamboo is used as the base. Whilst there is no water inside it, the size of the bamboo shoot allows for clouds of smoke to build up, and then be inhaled. 
Apple bong
The apple bong, again, is an art form. Who would ever have thought you could smoke cannabis through an apple? Perhaps that's what Adam and Eve wanted to do all along. The apple bong uses the core of the apple as a base, and the top dent as a place to put the cannabis. Mini holes through the top and on the sides act as the circulation holes. The natural water from the apple gives a tasty flavor to the smoke inhaled. Although the apple bong doesn't last longer than a day, the process of making it and using it is a joy. 
How To Make a Bong Out of Pretty Much Anything
As you can see with the bongs mentioned, as long as the item has the most integral parts, a bong can be made. Of course, there are a few important things to consider. A bong cannot be made from something that could burn and create dangerous toxins. The reason why a rolled joint is usually poked through a plastic bong is to avoid the plastic from burning and creating toxic humes. Therefore, make sure whatever you use is not dangerous. Other than that, as long as you have circulation, a place to put the bud and a place to inhale the bud, then the world is your oyster. Let yourself be creative. You can make a bong from almost any vegetable or fruit you want. You could even create a bong out of a house if you had enough people to help you and very nice neighbours. Just remember: make sure there's a neck, make sure there's a base, make sure there's a carb and make sure there's a bowl. The rest is up to you. 
What will you make a bong out of next?
_
Thank you for stopping by CBD TESTERS, your hub for all things cannabis-related. Remember to subscribe to The Delta 8 Weekly Newsletter.
Related
Exploring Cannabis Culture: Berlin – CBD Testers
'All free men, wherever they may live, are citizens of Berlin. And therefore, as a free man, I take pride in the words, 'Ich bin ein Berliner!' – John F. Kennedy
In the latest article in our series on cannabis culture around the world, we'll be flying over to Berlin. As you may know, we define cannabis culture as the way that cannabis can be perceived and treated within a society, city or country.'  Of course this doesn't just mean Cannabis alone, but also includes all of the separate cannabinoids that we find in the Cannabis plant – CBD and THC for example – So polish of your lederhosen, find your 99 red balloons and prepare to 'sprechen sie deutsch' as we jet over to the capital city of Germany and investigate the weed culture in Berlin.
Cannabis is gaining popularity across the globe. In Europe, the laws are still a bit more strict than in the United States, but in many regions, recreational marijuana use is quickly becoming the new norm. To learn more about changing regulations and emerging trends, make sure to subscribe to The Medical Cannabis Weekly Newsletter, your hub for all things cannabis-related, including more articles like this one and exclusive deals on flowers, vapes, edibles, and other legal products.
For the best Delta 8, Delta 10, THC-P, THC-O, THCV, HHC and even Delta 9 products subscribe to the Delta 8 Weekly newsletter.
---
Berlin 
Berlin is located on the river Spree in the North East of Germany. A large city, with a lot of history, its population is nearly 4 million, making it the biggest city in the European Union, though not in Europe. Founded in the 12th Century, Berlin has seen its fair share of historical events. Under Frederick the Great's rule it became the centre of the Enlightenment, it was also home to the expressionist movement and of course was integral both during and after World War Two. Famously being split between the West, a more liberal and capitalist city and the East, part of the USSR where life was a lot bleaker and tough. The Berlin wall became an iconic, but tragic reminder of the differences between the East and the West especially during the war. It prompted artworks and songs, such as Lou Reed's Berlin:
"In Berlin, by the wall
You were five foot ten inches tall
It was very nice
Candlelight and Dubonnet on ice"
Since the fall of the wall, Berlin has now become one of the most lively and happening places in Europe and is full of famous clubs, bars and sights to see making it an unmissable stop on anyone's road-trip through Europe and it's attitude to Cannabis and drugs has lead to it becoming a mainstay on any drug trip around Europe too.
Here are some of the top places to visit in Barcelona, the beautiful horizon, some famous sites and scenes to see.
The Berghain 
Arguably the most famous club not just in Berlin, but in the whole of Europe, the Berghain has become a icon of exclusivity. People call it a church, a way of life, an institution. It's near impossible to get in as the bouncers will assess everybody and only allow those deemed to have the right vibe are allowed to enter. Once inside an incredible, techno dream awaits, where liberal attitudes to sex and drugs keep the party going from Saturday to Monday… If you can get in, it's worth the wait.
The Reichstag
The seat of the German government, this building is an iconic symbol of what Berlin has been through. It's been re-built, it housed the Nazis, it was bombed and now, with its glass centre, it's a must visit part of the city. Make sure you book a trip to the very top of the glass dome for a view over Berlin.
Cannabis in Berlin
So, what is the cannabis culture like on the streets of Berlin? It appears that Berlin's relationship with Cannabis dates back quite far. An urn from around 500BC was found containing Cannabis plants and seeds, suggesting that the city has an ancient connection to Cannabis. It is not a rare sight to see and smell people smoking cannabis around the city and the attitude towards drugs in general in Berlin is quite relaxed. However, the possession and selling of Cannabis in Germany is illegal. This doesn't stop the millions of Germans from smoking Cannabis, Statista found that Germans were the joint tenth highest population in Europe, and other studies have shown a general increase in young people smoking cannabis in Germany and in Berlin too, so let's examine the laws in Berlin in a little more detail.
Is It Legal?
Simply put, no… Cannabis possession and selling is not legal in Berlin or Germany. The German Federal Narcotics act made sure of that. If caught in possession of any drugs, including Cannabis, you could face up to five years in prison. But, whilst possessing the drug is listed as an offence, using it isn't. If someone is caught smoking Cannabis, the punishment isn't always that severe. Germany use a 'treatment over punishment' approach which means you're more likely to get a telling off than a severe prison sentence if you're found smoking cannabis. What's more, the law actually says that if you're caught with a 'small amount' then you're not really committing an offence. The term small amount varies from region to region in Germany, but in Berlin it is up to 15 grams, the highest amount in the whole of Germany, again making Berlin the hot spot of the country.
Illegal
So possessing a small amount of cannabis is legal, but what happens if you're caught with more than 15g in the city. The punishment for the possession of drugs can range from a $30,000 fine, to up to two years in prison. Under the Narcotics Act, Cannabis is listed as Appendix 1, what this means is that it's in the least severe category of drugs, but still if found with a large amount, a prosecution can occur. Even though it is illegal, anecdotal accounts of smoking Cannabis in Berlin is that often the police don't take notice, or if they do you are more likely going to be asked to give up the cannabis rather than being directly punished, much like in London and Barcelona too.
Legal 
Some forms of Cannabis consumption are actually legal in Germany and Berlin. As stated above, having a small amount of the drug means you're likely to escape prosecution, but there are also other forms of legal cannabis you can acquire in the city. As with all members of the EU, the use and sale of CBD is totally legal, and there are loads of great CBD shops around the city offering all sorts of useful CBD products. Also, medical Cannabis has been legal since 2017. Medical Cannabis is available to pick up from the pharmacy with a prescription for patients on chemotherapy and with certain disorders and diseases, such as multiple sclerosis. This was pushed through after lobbying from the Left and Green parties in the country and shows the forward thinking attitudes towards the benefits of Cannabis in the city.
The City's General Attitude to Cannabis 
Even though the laws are a little tough on drug use, Berlin has become famous for its relaxed nature around them. People go to Berlin to rave and party and it is very easy to acquire drugs in the city. There are a number of parades hosted in the city, such as the love parade and the hemp parade that celebrate the city's attitude to drug culture and party lifestyles. 
The Love Parade
The Love parade started in 1989 as a political protest against the Berlin wall, but quickly ended up being one of the most famous celebrations of rave culture in the world. People openly smoke cannabis and take drugs in this marching celebration of all things rave, that makes its way through the city.
The Hemp Parade 
As the English homepage for the event states: The Hanfparade ("Hemp parade") is the largest and most traditional march for Cannabis as medicine, natural resource and recreational drug in Germany." The march celebrates Cannabis for all of its glorious reasons. Thousands of people protest in the city for the legalisation of the drug and enjoy music, food and all the fun of a festival whilst also raising awareness of the properties of the cannabis plant. Again, this shows the fun loving attitude and relaxed, positive view of Cannabis in Berlin.
The Hemp museum
In the centre of the city you can even find a hemp museum, celebrating the multitude of uses the plan has, from pharmaceuticals to medicines, the museum showcases just how brilliant the Cannabis plant and its products are and offers an optimistic view of a future that focuses on getting the best from Hemp and cannabis.
Conclusion
Berlin is a beautiful city, full of history and fun-loving city members. It's seen its fair share of hardship over the many years of its existence, but now seems to be in a cultural glory decade, hosting some of the most famous clubs, the largest Cannabis marches and the most open minded attitude of most European cities. With the legalization of medical Cannabis, we can hope that over the next few years, the already relaxed attitude will grow even more so. Remember that if you visit the city, a 'small amount' is pretty much legal, but still do be careful as there's a little way to go before complete legalization. Auf Wiedersehen… for now.
Thank you for stopping by CBD TESTERS, your top source for all things cannabis-related. Remember to subscribe to The Medical Cannabis Weekly Newsletter for more articles like this one and exclusive deals on flowers, vapes, edibles, and other products.
Related
How Can Psychology Improve the Effects of Cannabis?
We are in the age of self-help, the era of improvement and being the best you can be and it can get a little tiring. It's hard not to sometimes shrug at the suggestion that psychology can help improve our experiences and the way we interact with the world, but we're here to hopefully change that view.
Psychology has a reach so far that all aspects of our lives have been dissected and studied by men in white lab coats holding clipboards. A surprising amount of research has also been done into how to improve day to day experiences, such as eating, drinking and relaxing to get the most out of them. Of course the experience that I'm going to investigate in this article is cannabis and psychology. Could it be possible that Psychology and the findings from the science could be used to improve the effects of cannabis on the brain and in general?
In this article, I'll be looking at how we can use our senses (Sound, taste, sight), sociality and context to get the most out of the drug we love, both recreationally and medically. Our brain, and its ability to be influenced by its surroundings, is fascinating and we will be looking at how we can affect it through internal and external changes.
Both psychology and cannabis are hot topics of discussion lately, because both are holistic approaches to ailments that affect millions of people across the globe. It only makes sense at this point that we combine the two for ultimate healing results. Make sure to subscribe to The Medical Cannabis Weekly Newsletter for more articles like this one and exclusive deals on flowers, vapes, edibles, and other legal products.
---
Cannabis and the Brain
Before we look at how to improve the effects of cannabis, we must first discuss how it affects the brain. Cannabis works on the brain and body by interacting with the endocannabinoid system (ECS). This is an intricate system of neurons in the brain that seems to control the release of multiple neurotransmitters. It was discovered in the 1990s and seems to be linked to many processes in the brain and body, including appetite, learning and memory and sleep.
Both CBD and THC, two cannabinoids found in Cannabis, activate the ECS and seem to produce the neurotransmitter dopamine, which is linked to reward and pleasure in the brain. This is the neurotransmitter that creates the euphoric high associated with Cannabis. If we can find ways to increase the production of this neurotransmitter Dopamine or find ways to affect the interaction of cannabinoids on the ECS, then perhaps this will have a wholly positive effect on the experience of getting high.
Get the Snacks Out: Food and the ECS
It has long been known that food tastes better after smoking cannabis, in fact studies on rats have shown that cannabinoids increase the senses of smell and taste, but there is also new emergent research suggesting that some foods can actually increase the effect of these same cannabinoids. According to a fascinating list created by NMJ Health, Mangoes, Chocolate and black Tea all have properties that increase the effect of Cannabis for recreational and medical purposes. Mangoes contain natural chemicals that actively help cannabinoids interact with the body's ECS mentioned above.
By eating Mangoes before inhaling or injecting marijuana products you increase the levels of these chemicals (terpenes) that allow for this interaction. This means that the effects of the cannabis will set in a lot quicker, that they'll be stronger and that the effects will last longer.  With Chocolate, it appears that the cannabinoids in cannabis that produce the euphoric effects are naturally occurring. Studies have even shown that a chemical in chocolate called
Anandamide binds to cannabinoid receptors mimicking and heightening the effect of Cannabis. Not only is this research incredible as it shows that chocolate can increase the overall effects of cannabis, but the practical applications for the use of medical marijuana and dosing cannot be overstated. Black tea and broccoli also seem to improve the experience of Cannabis. Black tea by producing longer and more sustained feelings of peace and relaxation. It is clear to see from this rather eclectic set of foods and the research behind them that we can change the effects of Cannabis through changing what we eat. 
Set the Mood: Music and Dopamine
Another avenue for increasing the experience that cannabis can offer through psychology and psychological research is to look at the effect sound and music has on a high. Music has long been associated with feelings of pleasure and relaxation, but recent research has shown that listening to music that gives you chills actually produces the neurotransmitter dopamine (a neurotransmitter linked to cannabis and the ECS. It seems then that listening to music you enjoy and instrumental music (the study found) leads to an increased amount of dopamine. This combined with the high levels of dopamine released when using cannabis can only result in a more pleasurable experience, again highlighting another way that psychology and the environment around you can influence your experience of cannabis.
Watch Those Lights: Sight, Colour, Taste and Experience 
This next paragraph may come as the most surprising to readers. Vision may be one of the most powerful senses when it comes to changing our experiences of the world. Being in a room with a certain colour scheme or using particular lights can influence our mental states and how we feel. To create a more calm and relaxed experience while using cannabis, a recent study has shown that blue lighting is best. The same study also showed that red light and yellow light increases heart rate, so perhaps should be avoided unless you want to induce a potential panic attack.
 There are ways that we can use our vision to influence our experiences of things like taste and smell too. Studies by Charles Spence, an Oxford researcher have shown that the colour of crockery used when eating actually changes the subjective experience of flavour. Red dishes increased perceptions of sweetness in some popcorn and blue seemed to increase perceptions of saltiness. What this means is that a particular coloured skin or vape could actually alter the taste of the cannabis inhaled. If you prefer a sweeter experience, perhaps using a red vape might do this for you. Again, this research highlights how we can use psychology to generally increase our cannabis experience. 
Changing up Your Environment 
One of the biggest factors that can reduce the enjoyment of cannabis is tolerance. A tolerance to a certain chemical just means that it takes more to achieve the same effect. From a neuro-chemical point of view, it just takes a greater amount of cannabinoids to activate the ECS. Tolerance arises due to frequent use of the drug. Can psychology be used to help us with tolerance? An incredible study actually seems to suggest it can, and the way one can overcome a tolerance seems to be through altering context.
Context just means the environments around you. It has long been studied in psychology as animals and humans seem to have powerful associations between context and memory. If you revise in a certain context (classroom) your results in a test done in that same context will be higher than if you alter it. Here's where tolerance comes in: If you smoke cannabis in the same environment, your body associates that context with cannabis and will actually build up a tolerance that is context specific. In a fascinating review by Siegel et al the preparation and expectation of taking a drug can lead to the body preparing itself and therefore reducing the effects. When dogs were conditioned into taking adrenaline in a specific context, just placing the dog in that room was enough for their bodies to prepare to counter the high blood pressure, even without injecting anything.
The core study by Siegel was conducted on heroin users and it was found that the opposite is true as well. If a user of heroin takes the drug in a context they are not used to they are more likely to require medical treatment as it seems their tolerance is not there. The body was not prepared because it was not in the context associated with the drug. The very same principle of association and context can be applied to cannabis use. If you use the drug in the same context over and over again, the tolerance will be associated with that specific location, so to increase the effect, change up where you light up.
Being Around Others: Socialising and Dopamine 
A final way that cannabis can be improved is through being around others. It seems obvious to say, but being around others is good for the brain. It increases feelings of happiness and can relax us as well if we are around people we love, but it may be surprising to learn that socialising also increases dopamine levels, giving us a little high. This increase in dopamine is theorised to be a reward for being around others and evolutionary psychologists have argued that socialising and bonding with others is heavily linked to the reward areas of our brain and dopamine production. So perhaps combining socialising and cannabis will create a huge boost of dopamine and increase the euphoria of cannabis experiences.
Conclusion – Combining Cannabis and Psychology
I hope that from the list above you find even one thing to use to make your experiences of cannabis even better. I hope it's also clear that any method can be useful but they are only suggestions and sometimes just sticking to what you know and enjoy is more than enough to have a great time. Cannabis is a fascinating drug and the mechanisms underlying it are still intriguing to psychologists. It affects so many areas of the brain that it isn't surprising that the changes listed above can affect how it works. But what do you think?
Thank you for stopping by CBD TESTERS, your hub for all things cannabis-related. Remember to subscribe to The Medical Cannabis Weekly Newsletter for more articles like this one and exclusive deals on flowers, vapes, edibles, and other legal products. For the best Delta 8, Delta 10, THC-P, THC-O, THCV, HHC and even Delta 9 products subscribe to the Delta 8 Weekly newsletter.
Related