7 Silly Myths About Weed – Presented By StonerDays
There is a ton of myths about weed floating around. There have always been debates concerning its associated benefits. A lot of evaluations have been made on marijuana which has brought on board the possible benefits and its life changing effects.
Well grounded facts have confirmed that weed is an essential product for health. It has been widely available in marijuana dispensaries and various seeds shop. But regardless of all these approvals, there are still several myths and rumors about it. And therefore to clear the air, here are the 7 myths about weed.
Weed affects Brain Cells
To be much précised and without any fear of contradiction, weed cannot be tied to the damage of brain cells. The brain cells remain fully protected against any form of damage that could be associated with smoking of weed. This is a fact that has been proven by several studies. Therefore, dismissing any kind of information about weed damaging the brain cells. Moreover, many trains help treat mental instabilities and physical pain.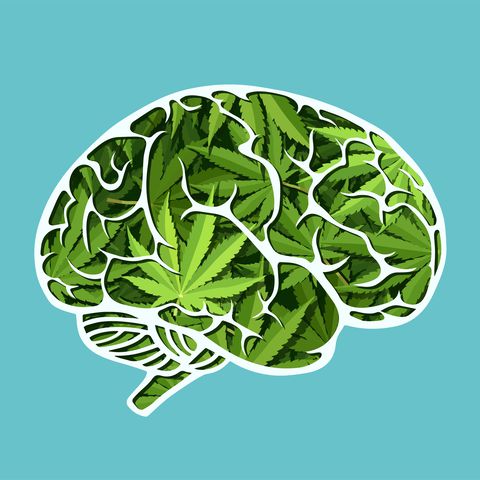 Smoking Pot is highly dangerous for your Lungs
Not even a single form of smoking is good for the lungs'. But comparing any of them, concoctions of marijuana are less harmful than that of a normal cigarette. And this does not end here since the rate of smoking these two is usually very different. For example, an average smoker can smoke a whole pack of cigarettes in a single day while an individual who smokes from a pot can spend the best part of the day smoking. According to a comprehensive study by researchers at RAND Corporation, it was found that more people aged 21′ years are smoking weed from the pot.
Weed is no Longer Strong as Before
According to Ryan Vandrey.Ph.D a professor studying nicotine and cannabis at Johns' Hopkins University, the dirty and quick summary is that THC concentration in weed is even more than it used to be. A good number of nations around the world have embraced cannabis, and they are selectively breeding plants that have high levels of THC.
Well, it should be understood that none is becoming higher compared to their parents in the 60s because potency will never equal a dose. In other words, current pot smokers smoke a low amount of weed to get high.
You can Never Overdose on Weed
First of all, you need to have a good understanding of what overdose is. It simply means taking a higher amount than normal or the actual amount. And therefore, it is very possible to overdose weed. The symptoms associated with marijuana overdose are paranoia, anxiety, reduced coordination, and dizziness.
Well, it's not possible to ingest a lethal weed overdose. In the petition in the year 1988, a judge ruled that for one to die he or she must take an approximate of 15,000 pounds of marijuana within a period of 15 minutes. This is an individual weighing 154 pounds ingesting more than 46 pounds of weed into the body. Either way, you can try, but it is difficult to die of weed.
Smoking Marijuana is Cancerous
Well, if cigarettes smoking can be the causative agent of cancer, so is the weed. But this is not the case. Any substance smoked can give way to cancer, although it highly depends on the risky levels or the harmful effects of the substance. Carcinogens found in marijuana are also not really good for health. But they are less when compared to those contained in cigarettes. An individual who engages in smoking the pot smoke is less vulnerable compared to a cigarette smoker. Therefore, the risk is less. In fact, marijuana can help in treating the symptoms of cancer. It can be helpful in managing the side effects of chemotherapy.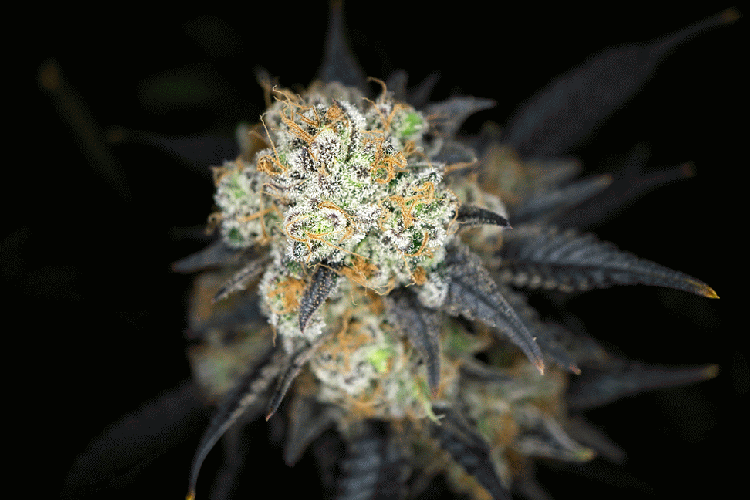 Weed Turns you into A Criminal
The fact is that, despite the ongoing stereotypes, taking a significant amount of weed cannot subject you into a criminal life. It should be noted that there is no verifiable connection between violent crimes and weed. A recent study revealed that weed cannot be predictive of higher rates of crime. On the opposite, it can even be linked to reduced rates of homicide and assault.
Of course, it is very illegal to smoke weed in a state where it's illegal, although this cannot declare you as being criminal. Therefore, beyond this, there exists no reasonable sense that should make anyone conclude that any criminal activity takes place because of weed smoking.
Weed Can' Cause Psychosis and Mental challenges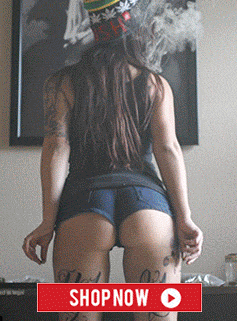 Only a very small percentage of the population have to deal with mild and temporary anxiety associated with weed smoking and consumption of microdosing psychedelics. Scientifically, there's no existing evidence to prove that weed smoking should be tied to causing mental illness.
A study at Emory University found that the states which have legalized marijuana have generally increased the number of users. On the opposite, weed smoking has some calming effects on the body. This, therefore, encourages the feel-good flow neurotransmitters into the brain. In fact, strains like black diamond, tuna kush, etc., relieves anxiety and stress and fights depression.
Conclusion
Weed is an amazing herb which has both positive and negative effects. There are a lot of stories regarding weed smoking. A bigger part of it is very true while the rest is a mere myth and propaganda.
Drug Myths: Does Sugar Stop Your High?
There are many myths surrounding recreational highs. However, there are probably just as many truths. One person's individual experience can soon spread and become gospel – drug scripture that everyone abides by. This is useful if the original case is based on fact, but very problematic if it's not. Take the war on drugs, for example, it successfully mixed lies with truths to change opinion on drugs forever. Well, using sugar as a way to help stop a high is one of those stories.
Does it work or does it not? The belief is that sugary drinks or sweets can help end a cannabis sesh quicker, as well as also a hallucinogenic trip. I've used this method myself from time to time. Let's see what truths or lies sit beneath.
To stay current on everything important happening in the industry, subscribe to The Cannadelics Weekly Newsletter. Also, it'll get you premium access to deals on cannabis flowers, vapes, edibles, and much more! We've also got standout offers on cannabinoids, like HHC-O, Delta 8, Delta 9 THC, Delta-10 THC, THCO, THCV, THCP & HHC, which won't kill your bank account. Head over to our "Best-of" lists to get these deals, and remember to enjoy responsibly!
---
Myths Around Drugs
It's hard to ever know the truths surrounding drugs, especially when each person will have their own individual experiences. A simple example of this is that some people enjoy letting go and feeling far from their usual selves, whereas others would find that their own version of hell. This means then that already, before we've even discussed the science behind it, people will have different opinions. This is especially prevalent as many substances are dictated by how you're feeling before you take them.
Alcohol, for instance, can easily turn someone violent or sad if they were feeling unhappy before consuming it. Another example is ecstasy – if someone is nervous about taking it then every little sweaty moment or increased heart rate may easily trigger their anxieties. That is why set and setting are so important when talking about all substances, despite the fact that they're usually referred to when discussing psychedelics. Set is short for 'mindset', meaning that your feelings beforehand will dictate how your trip goes. 'Setting' is self-explanatory, meaning that where you are who you're with will also affect the positives or negatives of your experience. BDP writes:
"People find that set and setting have a profound impact on the psychedelic experience. The more supportive the set and setting, the more likely the experience will be positive. In opposition, a less than ideal set and setting will increase the likelihood of a negative or challenging experience.Whilst being mindful of set and setting doesn't guarantee a 'good trip', it's an effective way of nudging the experience of taking psychedelic drugs in a positive direction."
The reason people believe the set and setting theory to be true is that many agree with its sentiment. Many have experienced bad trips and many have experienced good trips, which they believe was dictated by their set and setting. But does this make the theory true? Or is it just another one of those word-of-mouth nuances that can assist people when they need it? It's hard to prove these sorts of things, but what about the more exact scientific theories? Those ones that are surely easier to prove. Like, for example, whether sugar does help to quicken the ending of unpleasant highs. 
Sugar and Cannabis
The reason why many people believe that sugar helps to end highs early is because it's what you're told to do when you're feeling unpleasant. When I first told my father that I had smoked a joint – I was about 15 and I'd literally barely had a puff – he sat me down and told me that if I ever threw a whitey and felt awful, that I should drink a diet coke to feel better. When I asked him why, he said, 'because it will raise your blood sugar and stop you from feeling so bad'.
I didn't really understand it at first, especially as when you feel that awful you can barely bring yourself to eat or drink anything. But nonetheless I took it as gospel and used the theory many times whenever my friends found themselves 'overdosing' on cannabis. As you'll probably know, when you're growing up and experimenting with drugs, this kind of thing happens a lot. I'd pull out a can of the finest cornershop diet coke I could buy and help my intoxicated mate sip it down, feeling like I'd saved their evening. But in reality, had I actually done anything? Well, Way of Leaf writes:
"When you smoke cannabis your blood sugar drops, convincing your body that it is hungry. This response is how our body reacts on a day to day basis in order to keep us nourished and not starving (imagine if our body never knew that it needed food?). When your blood sugar drops your body is screaming for more energy so it craves a meal. While this alone won't dampen your blissfully high feelings, consuming foods with high sugar content can – which is often the type of food that those with the munchies reach for."
As you can see, when you consume cannabis your blood sugar drops, meaning that your body does require energy. Oddly enough, the munchies are almost the other side of the same coin. When you're experiencing a pleasant high, it's likely that your body will start craving sweet and carb-filled foods, but when you digest them it will be a far more pleasurable feeling than if you're sipping a coke whilst experiencing a whitey moment. Nonetheless, the same thing happens. The high slowly subsides. Or does it? The answer seems to be yes. The cannabinoids within cannabis, mainly THC, have blood sugar lowering qualities. Anything that counteracts this will, in turn, reduce the effects of the THC – the main psychoactive element of weed. This means that digesting sugar whilst high will speed up the process of ending your high. 
Sugar and Psychedelics
Cannabis isn't the only drug that sugar can supposedly reduce the effects of. Psychedelic drugs like acid and magic mushrooms are also, theoretically, conquered by sugary drinks and sweets. When I was travelling in Amsterdam and purchased some magic truffles I was told exactly this. Magic truffles are legal in the Netherlands and have much the same level of potency as psilocybin magic mushrooms, except they are picked from underground, in their infancy. When I bought a box of the strongest truffles in Amsterdam I was told by the shopkeeper – as well as by the packaging itself – that eating or drinking sugar would help quicken the end of the trip. But does this actually work? Does psilocybin, like cannabis, also lower your blood pressure? On a blog called Shroomery, one user denies this sentiment, saying:
"Actually I don't believe sugar kills a trip.I like to eat sweets during the come on and it never has affected any of my trips to a noticeable degree. Also the aztecs ate the mushrooms with honey. And chocolate even is a weak MAOI according to Terence McKenna Land. It could still work as a placebo however: when you strongly believe it will help kill the trip it might just work to some degree"
So is digesting sugar to stop a trip just a placebo? Now, in some cases, placebos can be as effective as actual remedies. But the issue with placebos is that once you know the scientific truth, they no longer work. So, the question is, is there no proof that sugar genuinely does affect a hallucinogenic trip? There's a product known as 'trip stopper', which contains the glucose dextrose that can supposedly neutralise the trip. The product description says:
"Minimizes the bad trip effects. The valerian helps you relax, which will decrease the effects and helps the dextrose to neutralize the psilocybin effects. Use if the trip you are in takes less pleasant turns, take the 2 Dextro tablets in your mouth and let it dissolve slowly. The dextrose helps to neutralize the trip effects. Then take the 4 Valerian capsules and take them with a large glass of water."
Of course it is possible that these products are simply taking advantage of a social belief based on a placebo. But, then again, if sugar doesn't affect a trip in any way, then why do so many people believe that it does? Perhaps there is some truth in it, or alternatively the only way to find out is to try it for yourself. 
Conclusion
It has been known that sugar can help to reduce the effects of cannabis highs and psychedelic trips. This theory has been passed down generations and is often given as advice to new users of recreational substances. With cannabis, it seems that there is some truth behind it. THC lowers blood sugar, which is then counteracted when sugar is digested. However, what about psychedelics? According to magic truffles packaging and certain products, It seems that sugars and sweeteners can neutralize the effects of psilocybin. However, there doesn't seem to be enough actual evidence to back this up, excerpt for word of mouth. But what do you think?
Welcome all! Thanks for dropping by Cannadelics.com, a top offering for comprehensive news covering the burgeoning cannabis and psychedelics industries. Stop by daily for a dose of news on these dynamically changing fields, and sign up for The Cannadelics Weekly Newsletter, so you're up on everything important going on.
Related
Learn All About High-Potency Cannabinoids and the Products Containing Them  
In today's cannabis market – at the very least, in states that don't have legal recreational weed – high-potency products containing blends of extra strong cannabinoids and gaining popularity. But what exactly are these new compounds? Are they natural or synthetic? What makes them different from one another? And what kind of products contain them? Scroll down to learn all about high-potency products.
To stay current on everything important happening in the industry, subscribe to The Cannadelics Weekly Newsletter. Also, it'll get you premium access to deals on cannabis flowers, vapes, edibles, and much more! We've also got standout offers on cannabinoids, like HHC-O, Delta 8, Delta 9 THC, Delta-10 THC, THCO, THCV, THCP & HHC, which won't kill your bank account. Head over to our "Best-of" lists to get these deals, and remember to enjoy responsibly!
---
What are high-potency cannabis products? 
High-potency cannabis products are just that, consumer weed products that contain the more psychoactive compounds found in the cannabis plant, as well as some new, synthetic variations. The two categories of cannabinoids that actually produce these type of effects are THCs (tetrahydrocannabinols) and HHCs (hexahydrocannabinols).  
When it comes to high-potency cannabis products, they can fall into one of three categories: products that contain only one high-potency cannabinoid, such as THC-P only products. You can also have products with a blend of high-potency cannabinoids, like THC-O, Delta 10, THCjd, and THCh mixed together. Or, you can have a product with very high concentrations of any psychoactive cannabinoid, like edibles with 100mg or more of delta 9 per serving.  
Typically, high-potency products consist of vapes, edibles, and concentrates. Flower products can be infused with stronger cannabinoids, but they still are not usually considered high-potency, because there really is a limit to how high one can get on smokables.  
More about THCs and HHCs 
First, let's quickly review THCs. There are a total of at least 15 that we know of. There are 4 major types of THC that are naturally occurring in the plant: THCA, THCV, Delta 8 THC and Delta 9 THC. Then, we have a few synthetics like THC-O and Delta 10. And we also have some very trace cannabinoids (those that show up in very low amounts) like THCP. And then we have a whole slew of new THCs that very little remains known about, and these include THCjd and THCh.
We also have one, naturally occurring endocannabinoid that is in the family of THCs, and that's 11-hydroxy THC. This is not a cannabinoid per se, but a metabolite that our body creates when we digest different types of THC. So, if you're eating naturally occurring THCs, like Delta 8 or Delta 9, the effects in our bodies will be the same, because they are all converted to 11-hydroxy THC. Synthetic THCs may have different effects, this has not been thoroughly studied.  
Now, on to HHCs. There are way less HHCs than THCs, so at least it doesn't get very confusing here. With hexahydrocannabinols we have HHC, HHC-O, and HHC-P. There is a biologically active naturally occurring (−)-hexahydrocannabinol, as well as its synthetic enantiomer (+)-hexahydrocannabinol. The synthetic HHC, which can be found in spice, has the chemical formula: 9-Nor-9β-hydroxyhexahydrocannabinol, and the natural variety, found in trace amounts in cannabis pollen, goes by the formula: 6aR,9R,10aR-Hexahydrocannabinol. 
Both HHC-O and HHC-P are synthetic. HHC-O is the acetate version of HHC. HHC-P has the same alkaline chain as HHC but with two extra carbons included. The addition of these extra carbons is believed to enhance its ability to bind to cannabinoid receptors in the human body – but again, much of this research is extremely new and limited.  
Deals on High-Potency Cannabis Products  
(No coupon code needed)
First things first, know that these treats are very potent. The entire sour belt has 3,000 mg of Delta 8 THC, 300mg per serving. So definitely keep in mind that these are for seasoned users. Three different flavors to choose from: apple, strawberry, or berry blue. This is a limited time product, so don't miss out! 
TIP: Get it today for only $49.99, an amazing still for such a high potency product!
(No coupon code needed)
---
(Using 'CBDTESTERS50' coupon code)
Do you want to experience one of the strongest disposable vapes in the entire US market? With verified lab results, Euphoria by Herban Bud 2g disposable is it! With over 1.5% pure THCP and more of HHC, THCO and THCjd, it is one of the strongest products out there! At $49.99, this is a steal but because you're part of this group you get it at 50% off with our coupon code!
Watermelon OG (Sativa), Acapulco Punch (Indica) and Apple Fritter (Hybrid) will have you higher than anything else you've ever tried. 
TIP: Use the 'CBDTESTERS50' coupon code to get these 2g disposables for only $25!
(Using 'CBDTESTERS50' coupon code)
---
(Using 'Delta25' coupon code)
These Honeyroot Extrax Disposable contain 2 grams of live resin infused with HHC, HHC-O, and HHC-P, along with various delicious terpenes. You have three different delicious flavors to choose from: Banana Kush (indica), Super Sour Diesel (sativa), and Thin Mint OG (hybrid) 
TIP: Use the 'Delta25' coupon code to save big on HHC/HHC-O/HHC-P 2 gram disposables!
(Using 'Delta25' coupon code)
---
(Using 'LIFTED' coupon code)
A full gram of High Potency THC-O  distillate, enriched with THC-P and combined with Live Resin Delta 8 THC. Comes in the popular White Widow hybrid strain. This is a brand new product from a fun new company. Less than $20 each!  
TIP: Use the coupon code "LIFTED" to save on these THC-O/THC-P carts
(Using 'LIFTED' coupon code)
---
Welcome all! Thanks for dropping by Cannadelics.com, a top offering for comprehensive news covering the burgeoning cannabis and psychedelics industries. Stop by daily for a dose of news on these dynamically changing fields, and sign up for The Cannadelics Weekly Newsletter, so you're up on everything important going on.
Related
Double Standards – Will Biden Keep His Cannabis Reform Promises?
Regardless of what side of the political fence you're on, there is one thing everyone can agree on: Republicans are more conservative, and Democrats are more liberal – especially when it comes to progressive drug policies. And while this statement rings true almost 100% of the time, the exact opposite applies to our current president, Joe Biden.  
While Biden has made many cannabis-related promises along the campaign trail and during his time in office, and he has supported a handful of modest reform proposals, the White House has made it very clear that his overall position on adult-use legalization has not changed over the years: he is NOT in favor. And this is despite overwhelming support for progressive policy change among voters in his party. 
To stay current on everything important happening in the industry, subscribe to The Cannadelics Weekly Newsletter. Also, it'll get you premium access to deals on cannabis flowers, vapes, edibles, and much more! We've also got standout offers on cannabinoids, like HHC-O, Delta 8, Delta 9 THC, Delta-10 THC, THCO, THCV, THCP & HHC, which won't kill your bank account. Head over to our "Best-of" lists to get these deals, and remember to enjoy responsibly!
---
Biden's daughter-in-law shops for weed with secret service detail  
In the most recent Biden-cannabis drama, it was reported last month by the Daily Mail that Melissa Cohen, wife of Hunter Biden and the president's daughter-in-law, was seen leaving a Malibu-based dispensary called 99 High Tide, and she was carrying a "small unidentified purchase". Additionally, it was noted that following Cohen was a plain-clothed secret service agent.  
Although cannabis is recreationally legal in California and many other states, it's still federally prohibited… and that's not exactly where the issue lies anyway. The real problem here, is the idea of using a federally funded secret service to protect one of Biden's relatives during a pot transaction, while tens of thousands of people remain behind bars for past nonviolent possession charges.  
In giving the benefit of the doubt, it's plausible that Cohen was in the store buying one of their few high-CBD products – which are federally legal. However, while searching through their online menu, I found only one product that fit the bill; the rest of their "CBD products" contained various ratios of THC and CBD, all of which resulted in more than 0.3% THC, and thus, more than the federally legal limit. So, while there is a slight possibility that Cohen was buying CBD products at a recreational cannabis dispensary, it's highly unlikely.  
It's also worth noting that the Daily Mail's claim of Cohen having a secret service agent in tow could not be independently verified, as the White House would not respond to questions from the various news sources who have reached out for comments.  
White house staffers fired for admitting to past cannabis use  
Last spring it was reported through various news outlets that "dozens of young White House staffers, freshly hired were abruptly told to quit, were suspended from their jobs, or otherwise punished "due to past marijuana use." This happened after the staffers personally admitted to having used cannabis in the past on security clearance application forms. It's worth noting that cannabis has been legal for adults 21 and older in Washington D.C. since 2015.   
The firings and suspensions fly in the face of the more progressive appearance that the White House is trying to present, and their new policies. In February (one month before this incident), the White House Office of Personnel Management stated that past cannabis use was no longer an automatic employment disqualifier, and that federal agencies "should exercise special care before making a determination of unsuitability" in such circumstances.  
Whether the staffers' cannabis use was recreational or medical, legal or illegal, was never made clear. Of the few staffers who commented, under anonymity, the general consensus was that it would not have mattered either way. "The policies were never explained, the threshold for what was excusable and what was inexcusable was never explained," mentioned one former employee.  
The reason why cannabis is considered a "national security risk" or a disqualifier for federal employment, also remains unclear. Both the FBI (Federal Bureau of Investigation) and NSA (National Security Agency) have recently updated their policies on past cannabis use, claiming that it was difficult to find hackers and cybersecurity experts with clean drug records.  
Biden's sketchy history with drug reform  
He's made improvements over the years, but as his documented history shows us, there were very few D.C. lawmakers who were tougher on drugs in the 1980s and 1990s than Senator Joe Biden from Delaware. During the entirety of those 2 decades, Biden was a prominent figure in the War on Drugs and was responsible for unjustly imprisoning tens of thousands of Americans – many of which were minority or low-income individuals – on trumped up drug charges, including thousands for cannabis.  
Specifically, Biden introduced numerous bills with that would implement harsh penalties for those convicted of producing and distributing federally prohibited, or schedule 1, narcotics. These bills called for increased severity in dealing with first offenders, as well as longer prison sentences for all. One specific piece of legislature that comes to mind is the 1994 Violent Crime Control and Law Enforcement Act, which sounds good but unfortunately played a key role in mass incarcerations for drug offenses, even many who were not involved in violent crimes. 
Biden's stance never really changed, with him quoted making anti-cannabis comments as recently as 2010. "There's a difference between sending someone to jail for a few ounces [of marijuana] and legalizing it," Biden stated in an ABC News Interview. "The punishment should fit the crime. But I think legalization is a mistake. I still believe [marijuana] is a gateway drug." 
However, Biden claims that his views on marijuana have improved lately – but he can say whatever he wants, his actions, however, raise questions. Knowing that Americans want cannabis legalized and available to them, Biden completely changed his tune come January 2019. "There's a difference between sending someone to jail for a few ounces [of marijuana] and legalizing it. The punishment should fit the crime. But I think legalization is a mistake. I still believe [marijuana] is a gateway drug," Biden claimed. 
A few months later, while speaking with New Hampshire voters in May 2019, Biden commented that, "Nobody should be in jail for smoking marijuana." He laid out a 'plan' for decriminalizing marijuana, if elected, and automatically expunging existing criminal records for possession by reclassifying cannabis to a Schedule II substance (it is currently a Schedule I, reserved for drugs with the highest potential for abuse and addiction). 
And in his last 2 years as president, he has acted on exactly zero of his cannabis-related promises. Cannabis is still not federally legal, or even decriminalized, people are still getting in trouble for it in prohibition states, and many are still serving prison time for old cannabis charges in states that have recently legalized. So again, his actions show much less support than he likes to claim. 
In one of his latest moves, he suggested forced rehabilitation for anyone caught with drugs. According to President Biden, "nobody convicted of a drug crime should go to prison, they should go to mandatory rehabilitation," he emphasized at a campaign event in Kenosha, Wisconsin late last year. "Instead of building more prisons… we [should] build rehabilitation centers." And while I completely agree with the first half of the statement, the idea of putting a cannabis user in rehab, just sounds completely asinine. Although it seems that he's trying (a little bit), at best, he's just very out of touch with what modern day drug policy should look like, and what his voters are asking for.  
And Vice President Kamala Harris is not much better, claiming to support legalization and even bragging about having smoked in the past, but her resume says otherwise. During her career as San Francisco district attorney, Harris oversaw roughly 1,900 marijuana convictions (1,500 of which were African American males, for the record). NORML executive director Erik Altieri describes her history on drug reform has been "problematic," and her "record is not one anyone would qualify as progressive, particularly when it comes to marijuana." 
Biden pardons a few cannabis offenders 
And when I say "a few", I truly mean that. More specifically, he pardoned 3 people and commuted the sentences of 78 offenders, out of the estimated 40,000 people who remain locked up on weed charges. Before getting further into the details, let's quickly go over the difference between pardons and commuted sentences A pardon completely removes the conviction as if it never happened, so the person's record is clear, whereas a commuted sentence still stands but the punishment is reduced or completely revoked.  
The news of the pardons and commuted sentences were announced on Tuesday, April 25th of this year. All of the pardoned offenders had been previously released to serve time in their homes during the pandemic, a privilege that was granted to a total of 8.300 inmates because of COVID-related issues and prison overcrowding. One of the pardons given, and eight of the commuted sentences, were related to cannabis.  
Now, it's important to note that this was not part of some cannabis-related project or anything special that Biden was doing. These pardons and commuted sentences were done in clemency grants as part of Biden's first year in office – and this is standard for ALL presidents during their first year. Call it a presidential 'get out of jail free' card, if you will, but regardless, it had nothing to do with commuting the sentences of cannabis users specifically, even though some of the offenders who got pardoned and commuted were convicted of non-violent marijuana crimes.  
New cannabis legalization bill from Chuck Schumer  
The reason this matters (well, it always matters, but the reason it's more relevant now) is because a new decriminalization bill was introduced by Democratic Senate Majority Leader Chuck Schumer and Thursday, July 21st. The bill isn't exactly new, Schumer has been working on it for years, waiting for the right time to make it official.  
The Cannabis Administration and Opportunity Act would effectively decriminalize cannabis at the federal level, but would allow individual states to regulate it as they see fit. So, some states can still choose to keep it illegal, although that seems unlikely. That said, it's hard to say how likely it is that this bill will even pass at all. Yes, Schumer circulated the bill around for the last few months getting feedback for how to make it foolproof, but there are still a few major potential obstacles in the way.  
First, we have the Senate. Although legalization/decriminalization bills have passed the House of Representatives, they have all died when reaching the Senate for a vote. Beyond the Senate, the main concern here is Biden. Should the bill make it his desk, will he off on it? He claims to support decriminalization (hopefully more so now that we all know his daughter-in-law shops at dispensaries), but his history, as well as his areas of focus while in office, say otherwise.  
Final thoughts 
In all fairness, it's not surprising to see an old man stuck in such dated ways. It's reminiscent of many of our own grandparents who just won't get with the times. But a politician should be more in touch with what the general population wants, and data from Politico consistently shows that roughly 70% of Americans want cannabis legalized. With this new bill in the works, it's very possible that the ball will soon be in Biden's court – and it will be interesting to see what he does with it.  
Welcome all! Thanks for dropping by Cannadelics.com, a top offering for comprehensive news covering the burgeoning cannabis and psychedelics industries. Stop by daily for a dose of news on these dynamically changing fields, and sign up for The Cannadelics Weekly Newsletter, so you're up on everything important going on.
Related