I need space.. I need a break from life.. I need a vacation.. I need some time away to bring back life into myself.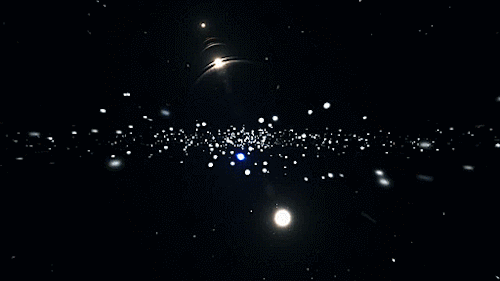 We all say it, we all do it. If it's turning off your phone and having a relaxing bath. Spending the money jumping on a plane to Mexico. Every human needs a break. But what about breaks from cannabis? I know a bit weird but it does go hand in hand. Marijuana relieves stress and anxiety. It can make you playful and help you sleep.
So it can be an odd thing to hear someone say take a break from the weed man. When was the last time you took a break from life? Even if it was playing sick from work. Or going on a vacation. Now. When did you last take a break from weed? And I don't  mean you ran out and had to wait for payday. I mean you consciously decided to not buy weed for a certain amount of time. You actually said to yourself. Time to just reset.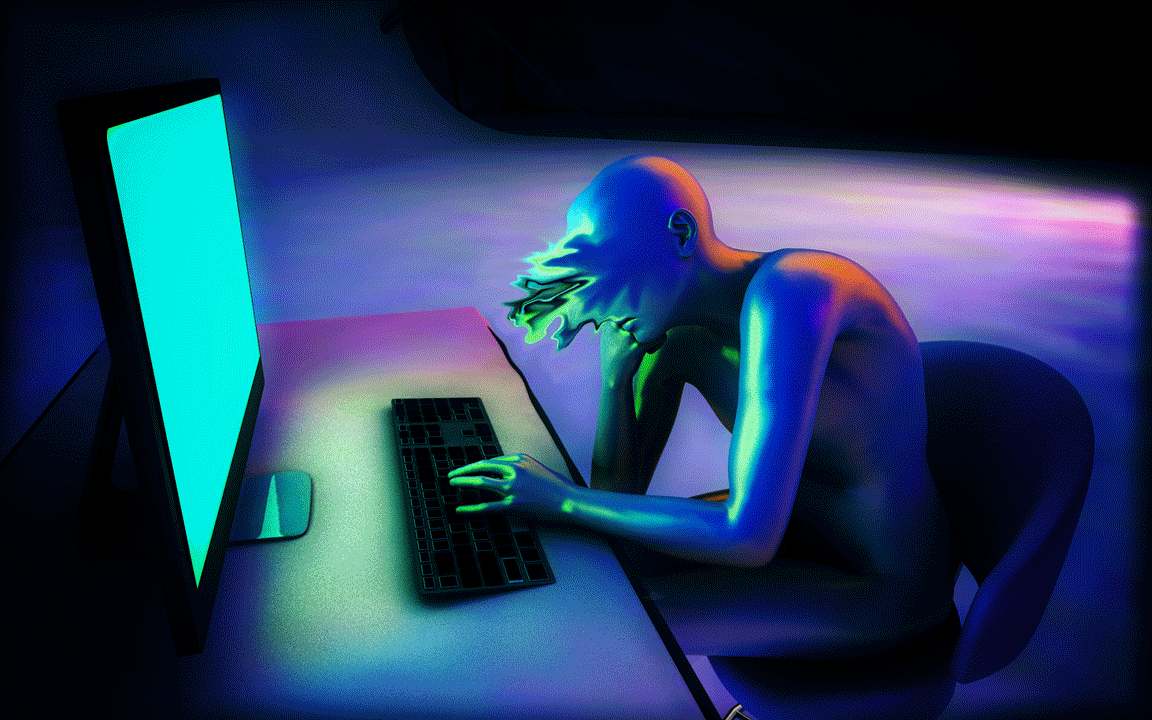 As much as you want to say cannabis is not addictive. It is. Think about this first. It takes 21 days to make or break a habit (addiction). What makes an addiction an addiction? The fact or condition of being addicted to a particular substance, thing, or activity. That's it. That all an addiction is anything that gives you pleasure. Addiction is like the word success. We tend to put that word to the dollar signs in your bank account the status of your name or your job/career. Anything that really we see in the celebrity rich status. Will Smith is successful. But guess what. So is the garbage man. If the garbage man loves his or her job and sees it as their passion. As their purpose. Then they are indeed successful.
So let's get back to the word addiction. If it gives you a feeling of pleasure it is an addiction. I am addicted to coffee. It gives me pleasure. It makes me happy. Two very different addictions. But, nevertheless it is still something that gives me pleasure. We could go deeper into the world of addictions positive and negatives, but we don't need to go down that rabbit hole.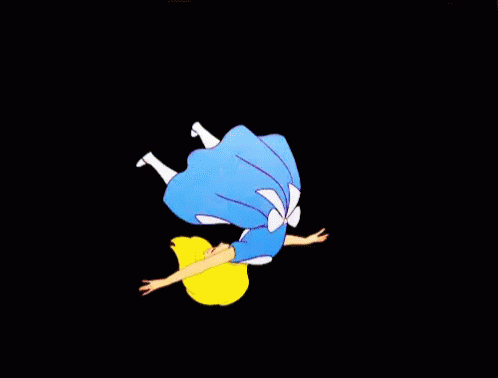 So now that we have established the meaning of addiction. You can probably understand the difference between positive and negative addictions. We can now move on to why we should take the space we need from cannabis just like taking the space we need from life.
Smoke should not enter your body​ – The function of the lungs is to take in oxygen feed our bloodstream and then exhale carbon dioxide. Cannabis smoke dose contain bronchial irritants, tumor promoters and carcinogens. Therefore, long term use can lead to respiratory problems. This can be harmful to people with lung cancer or problems.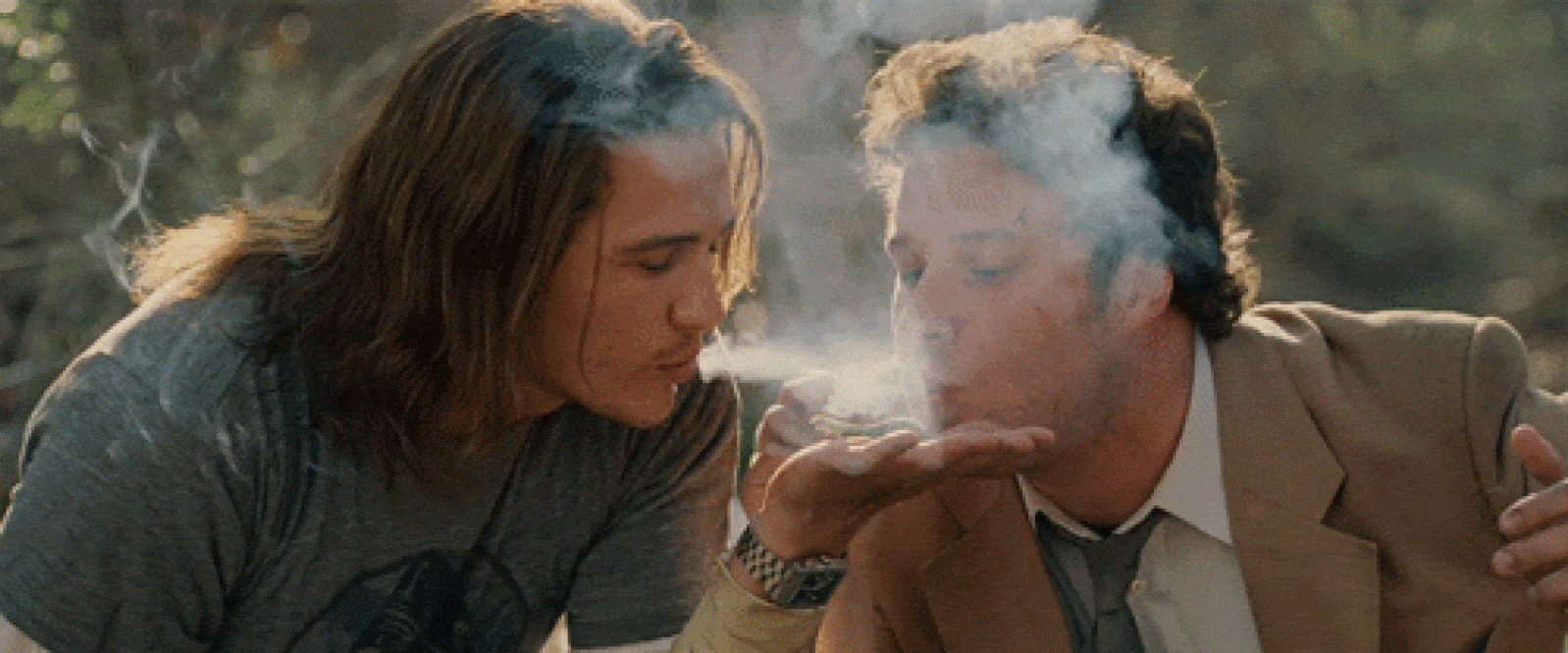 Stoner Problems​ – This could be anything from remembering where you put the very item that's in your hand to impaired speech. In school its a lot easier to get  away with, mainly because teachers are asking you to shut up anyways. But when you hit the real adult life people actually want to engage in conversations with you. At times it's like your deer in the headlights and that is rather off putting and just makes you look rather immature.
Overload On The Munchies​ – Yes thanks to cannabis the craving to eat food is such a positive thing but also can be such a negative. Positive for newly pregnant women who have a hard time with food due to hormones. People who have problems with wanting to eat food. It can also be great aid to making food. If you love to cook or bake. It can help you become a little more creative. But the negative effects is the over eating and money spending. Put the stoner problems of becoming lazy mix it with the munchies and voila! You have gained 10 pounds in 1 months.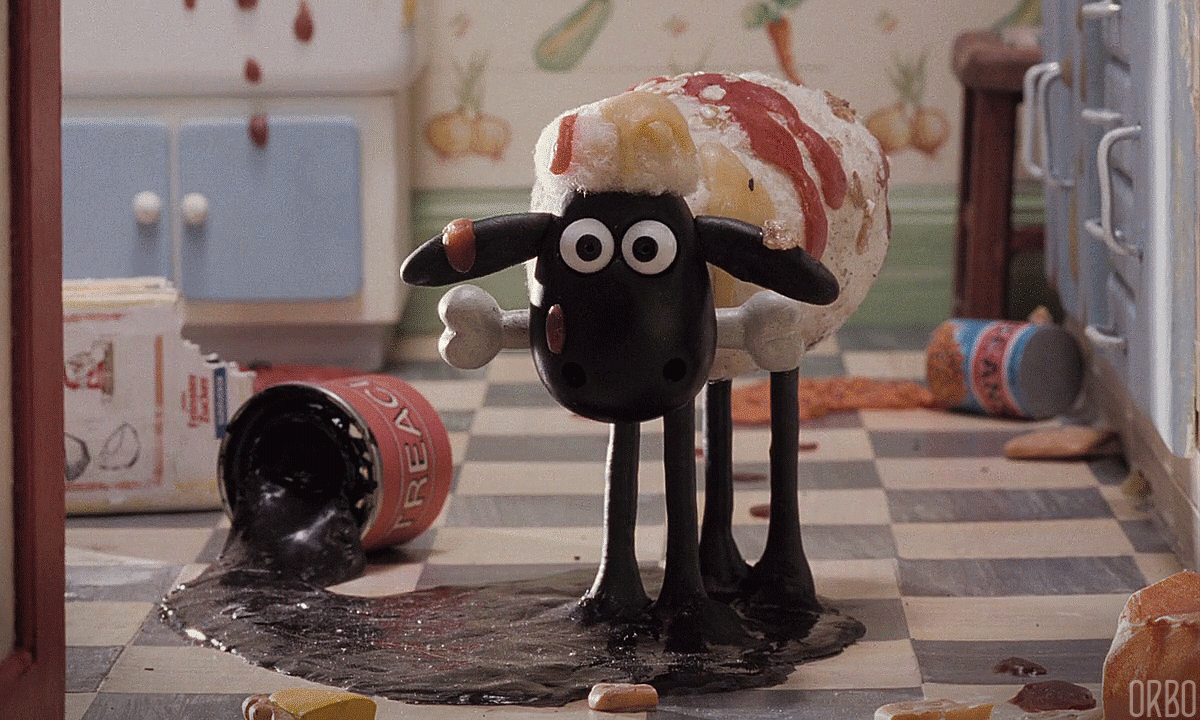 The Bank Account​ – Constantly spending money to buy weed adds up. From the "black market" to the cannabis shops. It adds up. For many people, $60 is the difference between putting food in their fridge or buying a box of diapers. Life was easy as a kid (teen).  Living at home you don't pay rent you don't pay utilities. You freeload off your parents and all you have to do is have a job. Fast Forward to your adult years. Now you have rent, utilities, car insurance, gas, food and maybe you even have a kid or two. That $60 is now looking more like a means to survival then the means for fun.
​You Owe It To Yourself​ – Just like life. You need a break. You need to shut your body down and just enjoy your own space. It's a self care self love thing. You owe it to yourself to lay off the weed. Just like you would lay off the workouts. Let your body reset for awhile.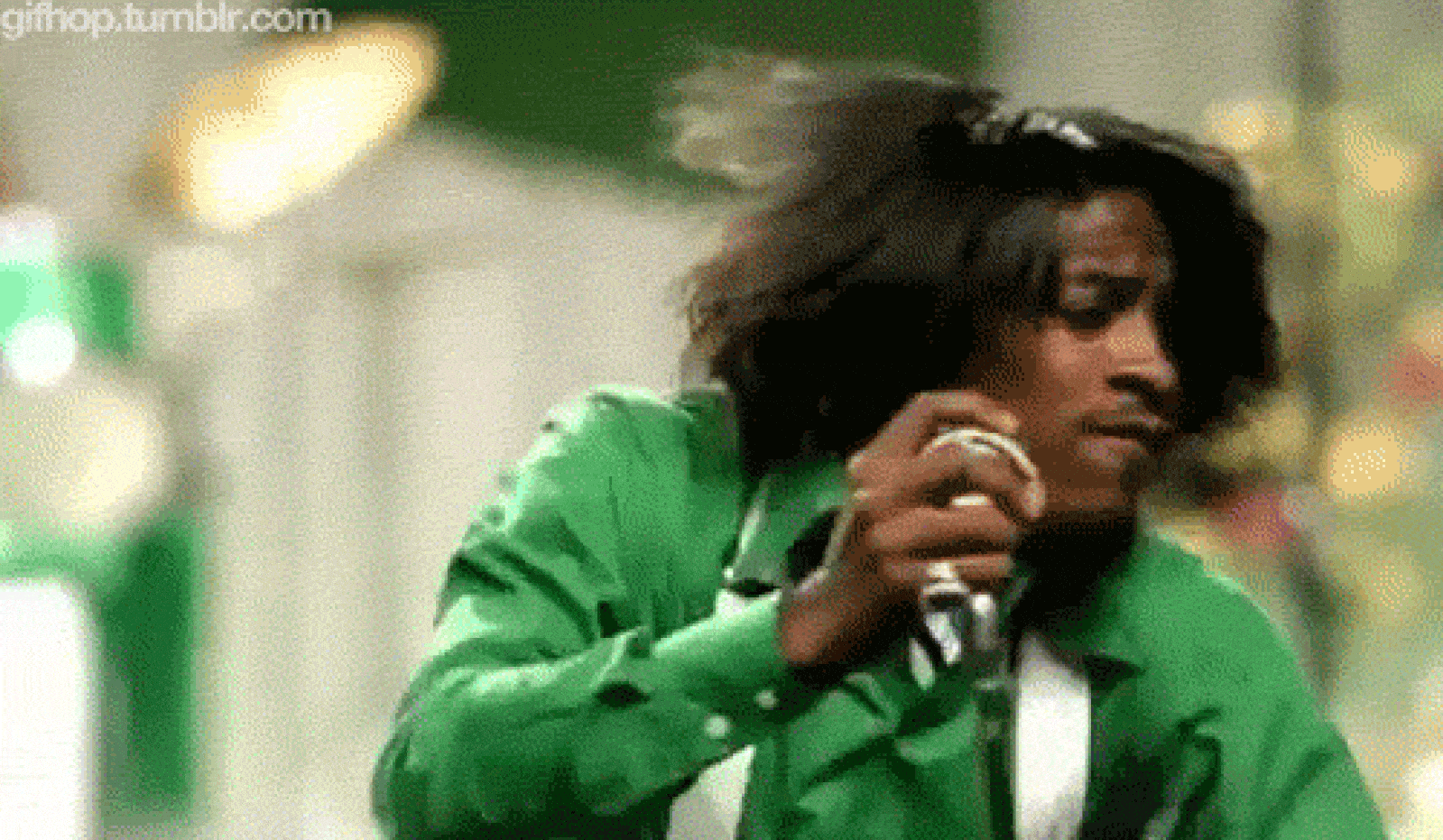 When it's all said and done time off anything is huge for your mind and body. But remember this, all things in moderation. When it's time and you'll know, don't be afraid to pick up that blunt and take a fat ass rip!
Megan Thiessen
Another Study Says Legalizations Don't Increase Cannabis Use
The line is old and never made sense in the first place, but politician after politician like to extol the fear that if they legalize cannabis, everyone will become a pothead. As it turns out, study after study say the opposite, that legalizations don't increase cannabis use, particularly in younger populations. Take a look.
Yet another study now shows that legalizations don't increase new cannabis use in kids, so why do we keep hearing that it will from politicians? Remember to subscribe to The Cannadelics Weekly Newsletter all the latest news and industry stories, as well as exclusive deals on flowers, vapes, edibles, and other products. Also save big on Delta 8, Delta 9 THC, Delta-10 THC, THCO, THCV, THCP & HHC products by checking out our "Best-of" lists! 
---
The study
The question of whether legalizations do or don't increase use comes up a lot in debates over legalization measures. A study published a couple weeks ago called Estimating the effects of legalizing recreational cannabis on newly incident cannabis use, investigates the estimated occurrence of new cannabis users in the below 21 years-of-age grouping, versus those 21 and above. The study sought to find estimates representative of all US states, as well as Washington, DC, and used the data of 819,543 US residents (non-institutionalized) from the years 2008-2019.
Information was collected via audio computer-assisted self-interviews, as part of National Survey on Drug Use and Health (NSDUH) surveys. These surveys were cross‐sectional, and conducted with "multistage area probability sampling to draw state-level representative samples and to over-sample 12-to-17‐year‐olds."
It should be noted that this entire study draws from information taken from semi-unrelated research, and was not designed and carried out specifically for its purpose. As stated by the investigators in the write-up, "As this research used publicly available and anonymized data, the research was determined as not human subjects research by the Michigan State University Institutional Review Board on 8/26/2021." This is not an uncommon practice, and though often used to create associations that really don't exist, in many situations its a perfectly fine way to collect and asses data.
Investigators used DiD event study models (difference-in-difference) to make inferences on policy effects that were implemented in a staggered way over a period of time. These models are regularly used to show treatment effects from before and after treatment sessions, in medicine, and are used similarly here to see the difference in cannabis use, pre and post legalization.
The results of the study indicate "no policy-associated changes in the occurrence of newly incident cannabis onsets for underage persons, but an increased occurrence of newly onset cannabis use among older adults." So, basically, its saying that legalizations didn't lead to more underage people starting to smoke, but did lead to more people of legal age starting to smoke.
They go on to stipulate, "These results show consistent evidence of an increase in the occurrence of newly incident cannabis use for adults aged 21 years and older after the removal of prohibitions against cannabis retail sales. For those aged 12-20-years-old, the study estimates support the hypothesis that RCLs did not affect the occurrence of newly incident cannabis use for underage persons."
And that "We offer a tentative conclusion of public health importance: Legalized cannabis retail sales might be followed by the increased occurrence of cannabis onsets for older adults, but not for underage persons who cannot buy cannabis products in a retail outlet." As dispensaries are meant for adults to use at will, and are only barred to underagers, this hardly presents a problem, while backing up that legalizations really don't increase cannabis use among younger residents.
Are new adult smokers a problem?
This study shows that legalizations don't increase use in kids, and don't result in every kid running out to start smoking weed. In fact, it maintains that this isn't a reason for worry at all. What it does point to, is the possibility that more adults 21 and above might start to smoke after legalizations.
I expect this will be enough for some politicians to latch onto in their quest to link legalizations with a pothead culture. But the problem with this, is that a legalization, and legal dispensaries, are meant to allow this very behavior, indicating that its not a dangerous enough behavior to warrant concern. In fact, not only is it not dangerous, but the array of states with medical legalizations might argue that cannabis is beneficial, which makes it not only not a bad thing for more adults to use cannabis, but possibly an overall beneficial one.
Plus, having an issue with adults smoking, is silly at best when considering how many bars there are, and retail locations to buy alcohol, the drug with one of the highest death counts, and overall global rates for death and disability. And one of the only drugs (along with the idea of smoking in general) that regularly hurts those not partaking, in the form of drunk driving incidents. And though legislators like to point at cannabis for causing danger on roadways, this too has been evaluated in studies, which actually found lower incidence rates of driving accidents in states with medical legalizations.
Should we care that a legalization measure meant to make something completely available to adults…is being used by those adults? Even if in higher numbers than before? I mean, that is the purpose of the industry, right? And given how excited everyone is about the tax value of the cannabis market, it kind of seems like increasing adult smokers, was always the goal.
Uruguay study already showed similar results
Though investigators in the study mentioned above say "This cannabis policy evaluation project adds novel evidence on a neglected parameter", referring to research on how prevalent new underage smokers are post legalization; this is not correct. Other investigations about whether legalizations do or don't increase use are already published on this topic, including a recent one from Uruguay.
Uruguay was the first country in the world to go against global mandate and legalize the recreational use of cannabis back in 2013. So it easily has the longest running data stream for how a legalization effects smoking onset in different age groups. In May of this year, a study was published, which "measured whether Uruguay's non-commercial model of recreational cannabis legalization was associated with changes in the prevalence of risky and frequent cannabis use among secondary school students."
The study used collected cross-sectional surveys filled out by both Uruguayan and Chilean secondary school students (8th, 10th, 12th grades), from 2007-2018, with a total of 204,730 persons for which data was collected. They used a full range of kids in the 12-17 age range, as well as a specific group in that range that mentioned past-month or past-year use, as well as another group of 18-21 year olds.
They particularly looked at changes in frequent or risky cannabis behavior in past-month and past-year models, with special interest in changes just after the legalization kicked in, in 2014. Investigators used the Cannabis Abuse Screening Test for risky cannabis behaviors, and established frequent use as 10+ days in the last month.
Study results found that there was not an increase, but a decrease in both past-month and past-year use directly following the start of the industry, in the 12-17 range. Though there was a slight uptick in the 18-21 range right after the market opened, risky use quickly decreased soon after. In fact, risky use decreased in all the following samples: participants who used in the past-month, who used frequently in the past-year, and those that claimed frequent use from the entire sample.
Not only does this study indicate no issue with raised cannabis use in the underage community after legalization, but it shows a decrease in overall risky use for all groups. Plus, this is the second study of this nature out of Uruguay. In 2020, the study The impact of cannabis legalization in Uruguay on adolescent cannabis use was published, which came to its own conclusion that "We find no evidence of an impact on cannabis use or the perceived risk of use. We find an increase in student perception of cannabis availability (58% observed vs. 51% synthetic control) following legalization."
This indicates that students are wholly aware of the increased availability of cannabis, yet aren't running out to go get it. The study sought to "estimate the impact of legalization in Uruguay on adolescent past year and month cannabis use, perceived availability of cannabis and perceived risk of cannabis use."
Conclusion
How long will we keep hearing the line that we're all going to be pot junkies if a legalization occurs? And how many more studies must show that legalizations don't increase cannabis use in younger communities, before the powers that be get the point? As the line sounds like an excuse to begin with, I'd say we're not even close to that backwards sentiment being wiped off the boards, and it will take time for the logic to fully filter down. Luckily, the process is most definitely underway, thanks to recent research.
Welcome all! We appreciate you stopping by Cannadelics.com, a premiere independent news publication covering the exciting and expanding cannabis and psychedelics landscapes. Come by daily for regular updates on important happenings, and cruise over to the Cannadelics Weekly Newsletter, so you're never late on getting a story.
Related
THC Limit: The Point That You Don't Get Higher
Our standard way of thinking about drugs is that the more drugs you take, the more intense an experience you'll have. In this model, not only does more mean more intensity, but it also means the possibility of taking too much, and overdosing. Can this happen with cannabis? According to research, THC has a limit, and if you keep smoking past it, you don't get higher. Take a look.
Do we have THC limits within us? Is there a point of smoking when we don't get higher, no matter how much we smoke? According to research (and life), yes, there is! Our 100% independent news publication focuses on stories in the growing cannabis and psychedelics spaces. We provide the Cannadelics Weekly Newsletter for readers to stay updated, and offer tons of deals for a range of products, from smoking devices to cannabinoid products like HHC-O, Delta 8, Delta 9 THC, Delta-10 THC, THCO, THCV, THCP & HHC. You can find deals in our 'best of' lists, for which we ask you only buy products you are comfortable with using.
---
Drug behavior
Before getting to the study, and the 'official' documentation, let's first think about smoking behavior. Sure, not everyone is a giant pothead, but there are plenty of giant potheads out there, and even lower-level smokers might encounter a specific time period of mass smoking whereby they can assess the situation of what happens with increased amounts of THC.
If you keep taking opioids, you'll get super high, and then eventually, you'll take too much for your system to handle the depressive aspects of the drug, and your body will shut down. We call that an overdose. Many drugs lead to death when too much is taken, by essentially flooding the body with a compound it can't remove fast enough, or balance the effects of, for regular function. Some drugs are more likely to kill than other drugs, but even a non-fatal reaction can result in a seizure, unconsciousness, or bodily injury of some kind.
However, this isn't the case for all drugs. And technically, for pot, we know this doesn't happen fatally because there are enough smokers out there, that this kind of information is understood. We know people don't die from pot because no death statistics exist. And because no one has seen it happen before. But what does that mean for super heavy smokers? Are they simply never getting to the death limit, or is there no limit to get to? And if it won't cause death, does that mean it stops working at some point?
Standard life tells us, yes. As a regular smoker myself (and a sometimes full-out pothead), I'm well aware that if I take toke after toke after toke, that eventually, I'm not going to feel any difference anymore. After a certain point, my brain will remain at the same level of mush, and I don't get higher, despite possibly smoking way, way more. I might burn my throat if I'm smoking joints or pipes, or set my asthma off (both things that are avoided by vaping), but I'm not going to enter into some new high headspace with each new drag.
Technically, every smoker knows this, even if they never thought about it logically. For one thing, if we did continue to get to higher points, it would be written about extensively, and its not. At all. And for another thing, that seeming inability to die from it indicates that at a certain point, there is no further bodily response. A couple years ago, a study came out that helped show this logic, and which backs up the idea that with THC, there is a limit. And after that limit, smokers don't get higher.
The study
The study in question, is called Association of Naturalistic Administration of Cannabis Flower and Concentrates With Intoxication and Impairment. The goal of the study was to assess if there is an "association of legal market cannabis flower and concentrates with cannabis intoxication and neurobehavioral impairment?"
In order to do this, study researchers designed a cohort study with 121 cannabis flower and concentrate users. The participants were in groups per their choice of general product (flower or concentrate), and then randomly split within user groups into two groups, a higher-THC product group, and a lower-THC product group. The study used legal market cannabis flowers for the flower group, with a range of 16-24% THC, and concentrates with 70-90% THC for the concentrates group. 55 of the participants used cannabis flower (41.4%), and 66 of the participants used concentrates (49.6%).
Investigators measured plasma cannabinoid levels, as well as subjective drug intoxication of the users, and performance results on a range of neurobehavioral tasks to test attention, memory, inhibitory control, and balance. Researchers found that it didn't matter which product the participants used (flower vs concentrate), as users showed similar behavior on a neural level after acute use.
The concentrates caused uniformly higher THC blood plasma levels across the board (.32 vs .14 μg/mL). In nearly all metrics, though, neurobehavioral measures were not changed by short-term cannabis use. There was a delay in impairment of verbal memory and balance in general, but apart from these factors, there was no different outcome based on the type of product or potency level.
Researchers concluded that though cannabis concentrates provide higher THC exposure, that the difference in subjective and neurobehavioral impairments in the short term, is not specifically associated with the strength of the product used.
According to researchers, "In general, across most cognitive measures, acute performance changes following cannabis use were minimal. In 1 exception, delayed verbal recall performance was impaired after use, which is consistent with prior work demonstrating reliable cannabis-associated impairment in this memory domain." And that "across forms of cannabis and potencies, users' domains of verbal memory and proprioception-focused postural stability were primarily associated with THC administration."
One limitation of the study, was that there was no control group used, so all participants received THC, with no group which did not. Investigators were also required to go by federal mandate, which restricted drug dosing, as well as control of other aspects of administration. A last restriction, they had to pre-assign the major groups of flower-users vs concentrate-users based on pre-existing user behavior, due to ethical limitations. Even with these limitations, the results still say a lot about how little the effect changes when a person has more THC.
What it means
The researchers weren't testing to see at what level a person stopped breathing, or keeled over and died. However, the research pointed out why we don't worry about these things with cannabis. If low and high THC users essentially show the same functional reactivity, it indicates that past a point, no further effect is felt by increasing THC.
Though this doesn't provide a direct answer as to whether a person can die from too much THC, or too much cannabis in general, it does imply this is unlikely. Death results from the body being pushed past a limit, for which stronger and stronger doses of a compound will show a leveled increase in whatever is being measured. After the point the body can no longer handle this, it shuts down, or changes in some way.
This study implies that though THC plasma levels increase, and though some neurobehavioral change occurs (mainly in verbal memory and balance), that results are effectively the same regardless of THC amount. This means that even if the THC in the blood continues to increase, it shouldn't show any further change with neurobehavioral activities. This study did not asses effects on heart rate, breathing rate, or blood pressure.
If one was to make the assumption that such changes in these other processes would be indicated by differing brain behavior, then it could be assumed (while still requiring official testing), that increased levels of THC intake, past a point, do not alter other body functions like respiration, heart rate, or blood pressure, either. Once again, this study did not attempt to answer these questions, but as cannabis isn't associated with a death rate, the implication is that these factors don't increase out-of-range either.
Conclusion
This study backs up why there's no death count for marijuana. It might not explain why the body reacts the way it does, but it does show a certain ability to withstand increased amounts of THC. This leaves plenty more questions for the future, but does elucidate why when we get to the point of smoking joint after joint, or taking vape hit after vape hit, or bong rip after bong rip, that the end result, is about the same. And that somewhere along the way, we hit a THC limit, whereby we don't get higher.
This is not to say that a user won't experience bad effects from using cannabis, even if death isn't one of them. However, having said that, there is also no indication that these negative responses accumulate with use, either, indicating that there is also a limit to the bad feelings that can come from smoking marijuana.
Hello and welcome! We appreciate you joining us at Cannadelics.com, a primary location for cannabis and psychedelics reporting of the independent variety. Give the site a read-thru regularly to keep updated on important events, and check out the Cannadelics Weekly Newsletter, so you never miss a single thing.
Related
Switzerland Implements Wide-Reaching Medical Cannabis Program
All eyes are on Switzerland as the country makes big moves to start its own cannabis industry. The country announced plans for a recreational measure last year, and now Switzerland is introducing a wide-reaching medical program that goes far beyond its previous limits.
Switzerland is on a rampage, both widening its medical cannabis program, and awaiting new recreational legislation. Cannadelics is an independent news source focusing on the cannabis and psychedelics fields of today. Remember to subscribe to The Cannadelics Weekly Newsletter all the latest news and industry stories, as well as exclusive deals on flowers, vapes, edibles, and other products. Also save big on Delta 8, Delta 9 THC, Delta-10 THC, THCO, THCV, THCP & HHC products by checking out our "Best-of" lists! 
---
Switzerland up until now
Switzerland is all over the board these days, but up until recently, this was not the case. So what was the deal with Switzerland up until its impressive moves of late? First off, Switzerland is not a part of the EU, so it never had to go by EU regulation. Whereas products with up to .3% THC are legal in EU countries, Switzerland has a max THC level of 1%. Outside of this, cannabis is illegal.
In 2012, the country instituted a decriminalization measure which allowed for small amounts of cannabis (up to 10 grams) with only a 100 Swiss Franc fine, and no jail time included. Once either the 10-gram limit is gone over, or the 1% THC limit, a violator is subject to both a fine, and a prison sentence up to three years.
A lot happened in 2012, though it didn't all stick. That year, certain cities gained the ability to legally grow low-THC hemp, up to the 1% limit. But then, Just months after this started, the government itself nullified this ability, because it said it was in violation of federal drug laws. Switzerland operates like many multi-state countries where cannabis penalties vary between its different states.
In another 2012 measure, legislation was instituted that made both selling cannabis, as well as possessing amounts enough to affect as many as three people, punishable by up to three years in jail, along with a possible fine. This was updated in 2017 to exclude possession, and to only fine those actively using; which allowed many states to drop possession cases for small amounts.
In terms of Switzerland and a medical cannabis program, the country didn't have a comprehensive one until current events. The Federal Act on Narcotics and Psychotropic Substances in 2008 (implemented in 2011) allows Swiss doctors to get special permits to prescribe cannabis to terminal patients, for 12 months at a time. It also requires patients to apply for authorization from the FOPH (Federal Office of Public Health). Only tinctures and oils were approved by this measure, and its hardly wide-ranging, with only two pharmacies able to provide such medications.
This didn't stop the pharma medicine Epidiolex from gaining approval in 2018, even as flowers and resin are both barred. From this time, however, pharmacies have been able to create specific CBD formulations for patients. Overall, the ability to access cannabis medicines has been highly restricted in Switzerland, though recent changes are now opening the country to much wider usage, with even bigger plans for the future.
Switzerland updates medical program
Everything just mentioned about Switzerland and its medical program, has now been updated thanks to a new amendment put forth by the country's seven-member Federal Council, which is the country's joint head of state and federal government. This amendment updates the Narcotics Act to erase the ban on medical cannabis, which in turn creates a much wider market.
Starting in the beginning of August, patients no longer have to apply for the authorization from the FOPH, and can now get a regular prescription, straight from their doctor. The new amendment isn't just meant for patients in Switzerland, but predictably for an export market as well (very few legalizations of this sort don't include the ability for an export market). Less was stated about an impending import market. The limit for THC is still the same for all products, at 1%.
Part of the reason for this change, was due to increasing demand for medical authorizations, which had grown to the point of burdening the government with extra administrative work, which led to treatment delays for patients in need. The conditions for treatment also expand under this new amendment, letting more people benefit from cannabis medication.
According to the government, this update should be beneficial to those suffering from spastic diseases, and pain issues. Prior to the update, approximately 3,000 approvals for medical cannabis were given yearly to those suffering from the likes of neurological diseases, MS, and cancer.
In order for the amendment to take effect, it required changes to the Narcotics Control Ordinance and the Narcotics List Ordinance. Cultivation regulation for this new medical industry falls under the Swiss Agency for Therapeutic Products (Swissmedic).
Nothing was updated concerning reimbursement for cannabis medications by the healthcare system of the country. As medical cannabis is only reimbursed in the most dire of cases, this indicates that many people will be paying out of pocket for their cannabis medicine, even when legally prescribed by a doctor. The reason given for this omission is that there isn't enough available evidence on cannabis as an effective treatment, which makes very little sense since it was considered effective enough to be legalized for this purpose.
What about a full recreational legalization?
Switzerland looks like it will be the first country in Europe to set up a regulated sales market, along with trials meant to help establish new regulation. In 2020 I reported about the Swiss government green-lighting trials for recreational cannabis, a project that has been in the works for many years. The trials will allow the legal production and sale of cannabis, but only in specific locations and with many restrictions. In September of 2020, the Federal Act on Narcotics and Psychotropic Substances was officially amended by way of parliamentary approval, which allows scientific trials for selected groups. This went into effect May, 2021.
These regulations set maximum THC limits to 20%, come with limits for pesticide residue, and also mandate warning labels. In order to be a part of these trials, and have access to this recreational cannabis, individual cities and municipalities must first prove that recreational cannabis is not hurting their current population.
As of April 2022, the first of these recreational test programs was authorized specifically for Basel, Switzerland. This specific program is meant to last two years, includes 400 adults, and essentially is meant to provide data for future pricing and consumption regulation, for a full recreational market.
Though the pilot studies sound interesting, they're really only to help with what's coming. Even before the programs officially started, a parliamentary commission made a vote in October 2021, which ruled that cannabis shouldn't be banned, and that the country must establish legislation to officially legalize it. In essence, Switzerland has legalized recreational cannabis, and is simply waiting for a bill (the vote doesn't change anything without written legislation).
The whole thing is a little confusing. Switzerland is pushing for scientific trials to assess how to run a recreational market, while already working on the legislation to set up that market. And to make it more confusing, the basics of this began before Switzerland even implanted a full medical system, which is only happening now. Somehow none of this seems like its in the right order, but one thing for sure is, progress is great, no matter how it comes. And Switzerland is sure in the fast lane to major cannabis reform.
Conclusion
Perhaps competition with Germany is part of what's spurring this on so quickly. The neighboring countries are both planning for recreational legalizations, and are both getting amped up to enter the global market. Switzerland for its part is working on both ends. Updating its medical program, before instituting its recreational one.
Welcome all! We appreciate you joining us at Cannadelics.com, a top internet news source for independent coverage of the new and growing cannabis and psychedelics landscapes. Read-thru the site daily for industry updates of all kinds, and check out the Cannadelics Weekly Newsletter, so you always know what's going down.
Related