Marijuana is quickly becoming the go-to fitness "aid" among professional athletes and their amateur counterparts around the world. Boasting numerous benefits for your overall health and performance. Cannabis should definitely become a part of your daily life, and your fitness lifestyle as a whole. However, regular marijuana consumption may be able to help you lose weight and stay on track with your weight loss routine?
Mind you, there is no causal relationship between cannabis consumption and a slimmer physique. But what we can say with a dose of certainty is that marijuana can complement your weight loss journey in a positive way and allow you to reach your goals just a little bit faster.
Here is how you can balance cannabis intake with your fitness regime to maximize weight loss.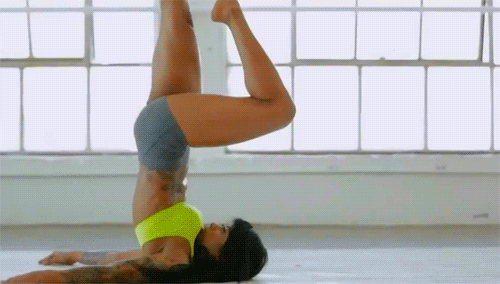 De-stress and minimize cortisol
No matter if you're exercising to reach a certain goal or compete in the professional realm, or if you're just hitting the gym to stay healthy, you should know by now that cortisol (the catabolic stress hormone) has a direct causal relationship with obesity. Quite simply, if you stress too much or if you put too much strain on your body, your immune system is going to respond in a negative way.
The result is oftentimes subpar performance, and worst of all, muscle loss accompanied by unwanted visceral fat gain. This is where the calming and mentally-restorative nature of cannabis comes in as your guide and savior. By consuming marijuana in moderate amounts, you can benefit from its de-stressing properties, lower cortisol production, and keep mental angst to a minimum. In turn, you will have improved your chances of keep unwanted fat at bay.
Cannabis and healthy eating
Marijuana is notoriously famous as an appetite-inducing agent, and so you will probably never hear anyone recommend it for weight loss. After all, how are you going to support a healthy diet if you're constantly hungry? First off, understand that eating junk food is your choice, and your choice alone. If you're experiencing the "munchies", that doesn't mean that you should indulge in sweets and processed foods. Instead, use these cravings to your advantage to stay on track with your eating routine, and get the right amount of calories in every single day.
Use it to focus on healthy foods as well. Use it in combination with other natural weight loss supplements. In order to keep your metabolism high and your calories in check. Remember, don't use marijuana as an excuse to eat junk food. But rather use it to support your healthy eating habits and maximize your time in the kitchen. Also, don't forget that lifting weights and doing cardio is taxing on your body. So craving just a bit more food than usual can help you keep precious muscle mass on while losing fat in a steady fashion.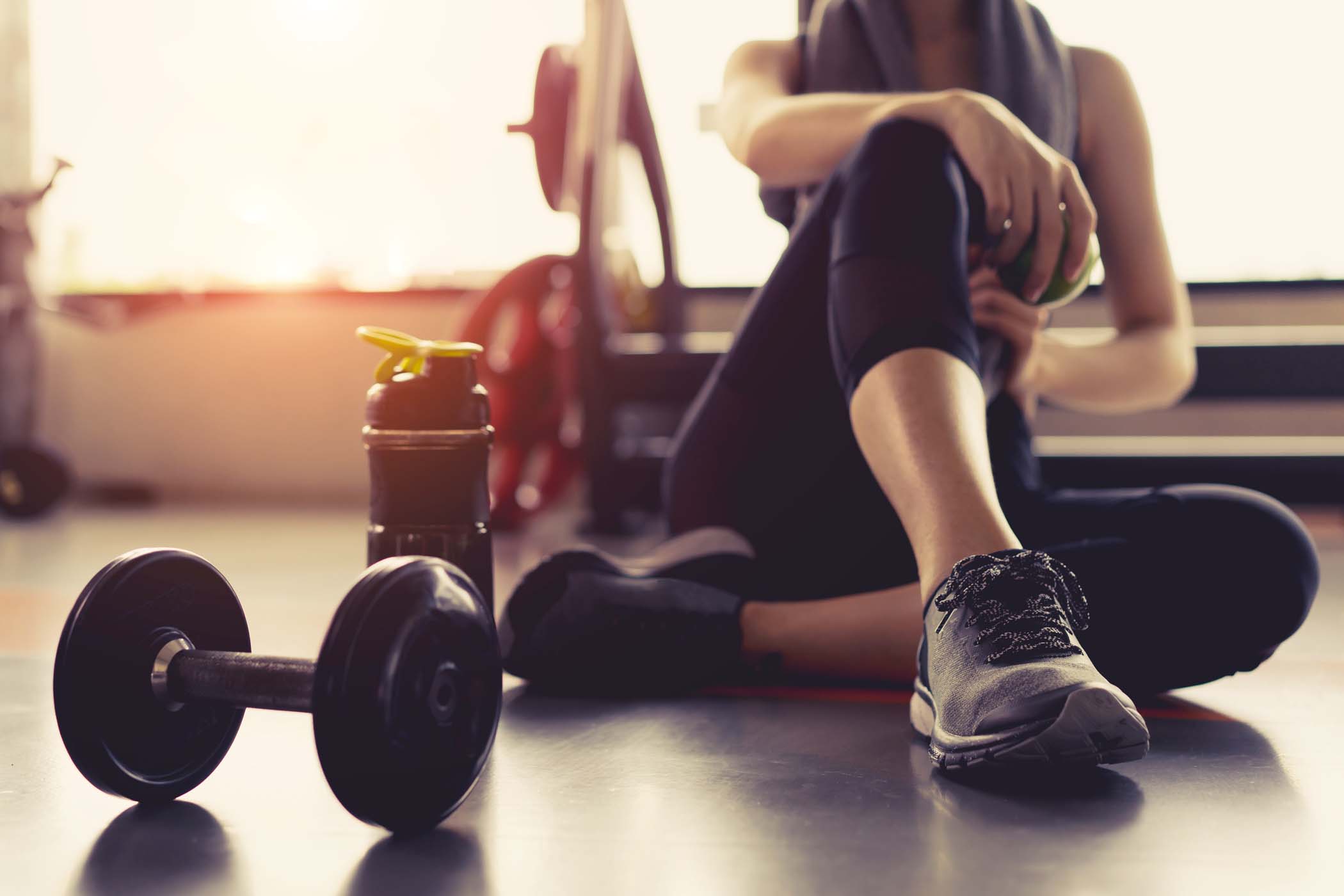 Eliminate inflammation and build muscle
Speaking of precious muscle mass. Did you know that weight training is one of the best ways to lose unwanted fat? The more lean mass you put on your frame, the more will you emphasize your shapely physique instead of the fat stores on your belly and things. This is due to the fact that muscle mass creates the illusion of having less fat. Also due to the fact that keeping muscle on your body is very energy-demanding.
You want to use this to your advantage and complement your time in the gym with regular cannabis consumption. Why? Because weight training is extremely taxing, and you are bound to get sore one way or another. Instead of lowering the weights or skipping the gym altogether, you can use cannabis as your go-to post-workout recovery tool that will allow you to come back to the gym stronger than before.
Get a better workout in every time
It's no secret that a pre-workout puff can help you banish performance anxiety. Will even get your head in the game, provided that you skip the psychoactive cannabinoid THC and stick with CBD. The ability to take your every workout to its maximum in a safe way without imposing mental limitations on yourself will give you that much needed boost and help you shed more fat with every workout.
Keep in mind, though, you need to be smart with your consumption if you want to maximize the desired effects. If you want to improve lung function over the long term, you can smoke marijuana as it will not reduce your lung capacity. However, don't smoke it right before your workout. But rather consume it an hour or half an hour prior to hitting the gym in order to acclimate your body and let the strain enter your system.
In closing
There is no denying that cannabis is a powerful fitness aid for a myriad of reasons. Even though it doesn't directly melt fat off your body, it does have a positive effect on your fitness lifestyle as a whole. Through its complementary role, marijuana can help you speed up the weight loss process. This helps you stay on track with your weight loss regime.
New President of Colombia Wants Legal Marijuana
Elections are always a time for new things, as new entrants come with their own ideas, and push for their own measures. Such is the case in Colombia. After recent elections caused a changeover in government, it looks more and more like the new government and president of Colombia are in favor of legal marijuana.
Colombia has a new government, and it looks to have its sights on legal marijuana. We're a news platform that specializes in cannabis and psychedelics reporting. Sign up for the Cannadelics Weekly Newsletter to access newsworthy updates, and for a range of deals on products like vapes, smoking equipment, and cannabinoid compounds including the ever-popular Delta 8 & HHC. Head to our 'best of' lists for more info, and make sure to only buy products you're fully comfortable using.
---
The election
Colombia held its elections back on the 22nd of May, with runoff elections taking place on June 19th, as no candidates could win 50% in the first vote. The standing president Ivan Duque was barred from running due to term limitations. The runoff election was close, with Gustavo Petro of the Colombia Humana party winning by a hair. He beat out competitor Rodolfo Hernández of the Independent party 50.42% to 47.35%.
Petro is the first left-wing candidate to make it to the presidency in Colombia, and his running mate, Francia Márquez, is now the first afro-Colombian vice-president, and the second female to have this office. On August 7th, 2022, Petro officially took office. Duque, who he replaced, was of the Democratic Centre Party, a center-right, and much more conservative, party.
The elections came about a year after large protests erupted in response to Duque's government attempting to increase taxes, and for general corruption. The protests picked up speed April 28th, and tens of thousands of people took to the streets, creating bloody standoffs between civilians and police in big cities. As Duque made statements about revising the tax plan, the protests grew bigger, culminating on May 1st (Worker's Day in Colombia), and leading Duque to actually withdraw the tax plan.
This didn't end the protests, and they carried on partly from the police brutality itself. It was reported that by May 21st, over 2,000 instances of police brutality were reported, along with multiple accusations of sexual violence, and the disappearance of about 200 people. These riots continued on for several months. In light of this long-lasting and violent disruption, it's not shocking that the new voted-in government is essentially politically the opposite.
New government of Colombia favors legal marijuana
New presidencies often bring about change, and this one is no different. How much is just talk, and how much follow-thru there will be, however, remains to be seen. Petro has held to a stance of ending the general war on drugs in the country. In a summit for mayors held on August 10th he began talking about how a legal cannabis market could work in Colombia. He has also made it clear that he wants to institute a policy to release prisoners who are already incarcerated for cannabis crimes.
Referencing places like many US states that have worked to release prisoners, he said "If we are going to legalize cannabis, are we going to keep all those people imprisoned in overcrowded prisons, or has the time come to release many people from prisons simply because they were criminalized for something that is legal in much of the United States."
Part of the push relates to how it can help the economy, particularly in small towns. He made it sound like this could be done without instituting licensing requirements. He brought up opening an export market, as well, to work with countries legally able to import cannabis. He said, "We'll see if [cannabis can be] exported and we'll earn a few dollars because half of humanity [has legalized it]."
Petro on ending the war on drugs
Petro isn't just looking to make Colombia a legal marijuana country, he also wants a new approach to how drugs are treated in general, in the country, and beyond. In his inaugural address last week upon taking office, Petro spoke about bringing the war on drugs to an end, citing the need for understanding on an international scale that drug criminalization isn't a working method.
Of this, he said, "Of course, peace is possible if you change, for example, the politics against drugs, for example, seen as a war, for a policy of strong prevention of consumption in developed societies… It is time for a new international convention that accepts that the drug war has failed, which has left a million murdered Latin Americans during these 40 years and that leaves 70,000 Americans dead from drug overdoses each year. The war on drugs strengthened the mafias and weakened the states."
He continued, "The war on drugs has led states to commit crimes and has evaporated the horizon of democracy. Are we going to expect that another million Latin Americans will be murdered and that the number of deaths from overdoses in the United States will rise to 200,000 every year? Or rather, will we exchange failure for a success that allows Colombia and Latin America to live in peace?"
What was the US reaction to Colombia's new president trying to find a way around old bad habits that have only resulted in death and destruction? The same day Petro spoke to the summit of mayors, Biden released a memorandum to the defense secretary, which authorized "interdiction of aircraft reasonably suspected to be primarily engaged in illicit drug trafficking in that country's airspace", referring to Colombia.
His reasoning? That it's "necessary because of the extraordinary threat posed by illicit drug trafficking to the national security of that country." He added on that "Colombia has appropriate procedures in place to protect against innocent loss of life in the air and on the ground in connection with such interdiction, which includes effective means to identify and warn an aircraft before the use of force is directed against the aircraft." Is he trying to say that Colombia is responsible for all Colombian deaths caused by the US military, because Colombia should just know how to deal with it? Kind of sounds like it… Which is a gross statement no matter how you look at it, as it attempts to relinquish guilt by the US military for the unnecessary killing of innocent Colombian people.
What about the bill and the ruling?
If you follow the news, you know that there have been a couple other happenings related to cannabis legalization in Colombia. First off, there is a bill currently circulating in Colombia's congress. Sen. Gustavo Bolívar introduced legislation in July to establish a recreational adult-use market in the country. This is similar to an initiative he tried to pass two years ago, which failed. He hopes that now with a more liberal government, the bill has a better shot of going through. As a result of the election, the Colombia Humana party holds the most seats in congress, making the bill that much more likely to pass.
The thing is, three years ago, the Constitutional Court of Colombia made a ruling that knocked down a ban on the public consumption of cannabis. Unlike in other countries where constitutional court rulings have been upheld, and led to subsequent legalization measures, this doesn't seem to be the case in Colombia. The reason for the case was to combat an overreaching police code, and even pro-legalization officials like Bolívar were not shocked that it was never adopted directly. Even so, it does exist.
In 2019, the Constitutional Court overruled parts of a police ban put in place by former President Duque in 2017, which expressly banned public cannabis consumption, and which the court said was in violation of the rights of citizens. According to the court, the police code violated a 1994 decriminalization (and subsequent 2012 ruling) that allows small amounts of drugs for personal use (up to 20 grams). The police code implemented the ability of law enforcement to search for and confiscate drugs meant for this purpose.
At the time, the court said, "A law can not create general restrictions on freedom; it must be specific regarding time, place and circumstance and subject to reasonableness and proportionality."
Then-president Duque's response? To say that though he does accept it and respect it, that it doesn't really matter, citing the violation of children's rights as the reason. He stated "The free determination of personality is not above the free determination of drug addiction".. and that police could keep right on confiscating drugs and imposing penalties on those possessing drugs, even if in personal use quantities. As it stands now, cops are able to search and take drugs, however, no criminal charges apply if under 20 grams.
This is a great example of a constitutional court not working to uphold its ruling, and a government not being respectful of a court ruling. Whether it was an oversight or not, the ruling did establish the ban on public use as unconstitutional. I wonder if this might be revisited in the future in light of the new president and new administration. For now, Colombia maintains cannabis as illegal for recreational use, with a sometimes up-held personal use measure of up to 20 grams. It does, however, seem that change is on the way.
Conclusion
The new government in Colombia is already much more supportive of legal marijuana than the last government. When exactly it will happen, or how, has not been made clear, but with a new bill circulating, a left-leaning government, and a new president who is pro-legalization in office, it certainly looks like Colombia will join the ranks of the legalized, soon enough.
Welcome to the site! Thanks for stopping by Cannadelics.com, an independent news platform covering the burgeoning cannabis and psychedelics industries of today. Join us frequently for updates on important events, and check out the Cannadelics Weekly Newsletter, so you're never out-of-the-loop of what's going on.
Related
2022 Cannabis Ballot Measures: Up to Six States Voting for Recreational
They're not there yet, and they might not get there, but this coming November, at least three states, (and possibly six), are putting it up to voters in yet more cannabis ballot measures for recreational legalizations. Will we get up to 25 legal states by the end of elections?
2022 elections are going to be exciting with up to six states voting on recreational cannabis ballot measures. This could mean that by the end of elections, half the states of the US will be legal! This independent news platform specializes in reporting on the cannabis and psychedelics industries of the US and beyond. Check out the Cannadelics Weekly Newsletter for daily updates and access to tons of product promotions, from vapes and edibles to cannabinoid products including the highly popular Delta 8 & HHC. Check out our 'best of' lists for details, and only choose the products you're most comfortable using.
---
Missouri and Amendment 3
On Tuesday August 9th, the state of Missouri announced that in November elections, it will hold a ballot measure so voters can decide if they want to legalize recreational cannabis. This ballot was not a for-sure thing in the beginning, with activists originally looking like they couldn't get enough petition signatures to get the initiative on the ballot. By law, at least six out of eight congressional districts need to reach the signature minimum to make it on. As of Tuesday, the petition was certified by Secretary of State Jay Ashcroft.
The activist group Legal Missouri 2022 was behind the initiative. Said campaign manager John Payne in a press release Tuesday, "Our campaign volunteers collected 100,000 signatures, on top of paid signature collection. That outpouring of grassroots support among Missourians who want to legalize, tax and regulate cannabis made all the difference."
Should it go through, this Amendment 3 forces a change to the constitution of the state, amending its policy on marijuana so that residents 21 and above can purchase and use the drug. In fact, should it go through, it would go into effect as early as the end of this year. This is an incredibly fast implementation, because the amendment is already written, instead of a measure instructing the legislature to come up with laws.
The new amendment includes the following guidelines for the cannabis industry:
Drop prohibition laws for purchase, possession, use, manufacture, sale, and transport of the drug for adults 21+
Require a card for home-growing
Allow those who are currently incarcerated for certain marijuana crimes, or who have incarceration histories, to petition for release/expungement
Institute a lottery for licenses and certificates
Ensure each congressional district gets an equal number of licenses
Implement a 6% sales tax on cannabis products
The reason for this ballot measure is because Missouri's republican-led congress has repeatedly killed previous marijuana reform bills. As ballot measures are kind of the new thing in weed legalization, advocates decided it was best to take it to the people. Like many other cannabis bills, this one comes with a provision to erase past cannabis convictions for non-violent marijuana crimes, and for those who didn't sell to minors, or get arrested for marijuana-related driving infractions.
Explained Legal Missouri 2022's Alan Zagier, "We're talking about people who may still be on probation or parole or even had a conviction and did their time and paid their fine but yet it still comes up and is a hindrance in housing or employment." He said the bill would "Provide a fresh start and wipe the slate clean for really tens of thousands of Missourians who each year find themselves arrested for low level drug offenses."
South Dakota ballot measure
Missouri isn't the only state letting the people decide the fate of recreational cannabis in November. Another state is South Dakota, and for this state, it means voting on such a measure for the second time. In the November 2020 elections, South Dakota voters passed two ballot measures to legalize both medicinal and recreational cannabis on the same day, via Measure 26 and Amendment A.
And though the story should have ended there, Governor Kristi Noem proceeded to conspire with law enforcement to bring a case against the win, in order to reverse it on the grounds that Amendment A broke the state's law of only allowing single-measure ballots.
Noem's participation was made clear when she made an executive order on February 8th, 2021. When this was appealed, it went to the Supreme Court. As the court is helmed by Noem appointee Christina Klinger, the ruling predictably upheld Noem's order, ending the recreational legalization, and ostensibly taking away a voted-in win by her own constituents.
Now, the state has a new ballot measure ready to go this November, and considering the last one went through, there's a pretty good chance this one will too. Initiated Measure 27 would legalize recreational use, as well as allowing the possession and distribution of up to one ounce. Individuals would be allowed to have three plants each, with a max of six plants per household. More than other states, this is an important ballot measure, because it works to offset a horrible injustice done to the people of the state, by their own governor.
…And Maryland
The third state with a confirmed ballot measure to legalize recreational cannabis in the upcoming November elections, is Maryland. On November 8th, residents of Maryland can vote on the Maryland Marijuana Legalization Amendment, which would allow residents 21 and above to access recreational cannabis starting in July 2023. The measure orders the State's legislature to come up with laws to govern this new cannabis industry.
Maryland already has a decriminalization policy in place from 2014, which allows the possession of up to 10 grams or less without criminal sanctions. The state also has a medical program, instituted back in 2013.
The current measure stated as House Bill (HB) 1, and was approved in the House by a vote of 96-34 in February of this year. Less than two months later, the Senate also passed the bill with a vote of 94-39, showing overall mass support in all of the State's legislature. For whatever reason, instead of simply allowing the bill to pass into law, the legislature decided to pass the vote onto the people; similar to what happened in New Jersey, which subsequently voted in its own recreational bill in 2020. This means, should the measure get a positive vote, it was passed by both the state congress, as well as the people.
More cannabis ballot measures: Arkansas, North Dakota and Oklahoma too?
On August 3rd it was reported that the Arkansas State Board of Election Commissioners rejected a measure to allow a recreational legalization measure from appearing on the 2022 ballot. The board approval was a second stipulation, as activists already turned in more than enough signatures to get the measure on the ballot. Then, in a turn of events, the State's supreme court ordered the initiative to be allowed. The case was brought by the group Responsible Growth Arkansas in response to the Board of Election Commissioners refusal to certify the measure.
What's the new stipulation? The case isn't over. So though the measure now must be on the ballot, whether the votes get counted remains to be seen until the case is officially settled. The placement on the ballot is because the case was expedited to force the certification from the Board in time for elections, though the Board can still argue its case for merit of its denial. Should the board ultimately win, the vote will be null and void. Responsible Growth Arkansas turned in over 193,000 signatures which is over twice the number of necessary signatures for the ballot.
North Dakota already turned in more signatures than necessary for the North Dakota Marijuana Legalization Initiative, which would legalize recreational cannabis for adults 21+. The state requires 15,582 signatures, and the group New Approach North Dakota collected 25,762. Currently the signatures are awaiting verification in order for the initiative to get certified. Unless a major issue comes up, it looks like North Dakota will let its people choose the fate of cannabis in the state come November. This is the second time such a vote was put to the people, as a 2018 measure for the same thing, did not pass.
Oklahoma is also trying to get an initiative on the ballot this November. The group Oklahomans for Sensible Marijuana Laws collected more than 164,000 signatures, much more than the necessary 94,911. The state is awaiting the verification of these signatures. In the meantime, the attorney general's office released a revised version of the ballot in order to make it comply with applicable laws. The signature verification was outsourced to third-party company Western Petition Systems, and it looks like, once again, unless something weird comes up, Oklahomans will decide themselves if cannabis should be legalized in November.
Conclusion
Recently, cannabis ballot measures to legalize recreational use have been mainly positive, indicating a strong likelihood that as many as six new states might join the recreational crew come fall elections. If that happens, the number of legalized states increases to 25, officially signaling that 50% of states are going against federal mandate. Though its not often reported this way, this will likely force the federal government to quickly legalize, so as not to look weak compared to its states. This should be a very interesting election when it comes to both state recreational cannabis legalizations, as well as federal government reaction.
Thanks for stopping by! You've made it to Cannadelics.com, the place to go for fully-rounded independent news covering the expanding cannabis and psychedelics industries. Stop by for daily updates, and head over to the Cannadelics Weekly Newsletter, to ensure you're always in the loop of what's going on.
Related
Another Study Says Legalizations Don't Increase Cannabis Use
The line is old and never made sense in the first place, but politician after politician like to extol the fear that if they legalize cannabis, everyone will become a pothead. As it turns out, study after study say the opposite, that legalizations don't increase cannabis use, particularly in younger populations. Take a look.
Yet another study now shows that legalizations don't increase new cannabis use in kids, so why do we keep hearing that it will from politicians? Remember to subscribe to The Cannadelics Weekly Newsletter all the latest news and industry stories, as well as exclusive deals on flowers, vapes, edibles, and other products. Also save big on Delta 8, Delta 9 THC, Delta-10 THC, THCO, THCV, THCP & HHC products by checking out our "Best-of" lists! 
---
The study
The question of whether legalizations do or don't increase use comes up a lot in debates over legalization measures. A study published a couple weeks ago called Estimating the effects of legalizing recreational cannabis on newly incident cannabis use, investigates the estimated occurrence of new cannabis users in the below 21 years-of-age grouping, versus those 21 and above. The study sought to find estimates representative of all US states, as well as Washington, DC, and used the data of 819,543 US residents (non-institutionalized) from the years 2008-2019.
Information was collected via audio computer-assisted self-interviews, as part of National Survey on Drug Use and Health (NSDUH) surveys. These surveys were cross‐sectional, and conducted with "multistage area probability sampling to draw state-level representative samples and to over-sample 12-to-17‐year‐olds."
It should be noted that this entire study draws from information taken from semi-unrelated research, and was not designed and carried out specifically for its purpose. As stated by the investigators in the write-up, "As this research used publicly available and anonymized data, the research was determined as not human subjects research by the Michigan State University Institutional Review Board on 8/26/2021." This is not an uncommon practice, and though often used to create associations that really don't exist, in many situations its a perfectly fine way to collect and asses data.
Investigators used DiD event study models (difference-in-difference) to make inferences on policy effects that were implemented in a staggered way over a period of time. These models are regularly used to show treatment effects from before and after treatment sessions, in medicine, and are used similarly here to see the difference in cannabis use, pre and post legalization.
The results of the study indicate "no policy-associated changes in the occurrence of newly incident cannabis onsets for underage persons, but an increased occurrence of newly onset cannabis use among older adults." So, basically, its saying that legalizations didn't lead to more underage people starting to smoke, but did lead to more people of legal age starting to smoke.
They go on to stipulate, "These results show consistent evidence of an increase in the occurrence of newly incident cannabis use for adults aged 21 years and older after the removal of prohibitions against cannabis retail sales. For those aged 12-20-years-old, the study estimates support the hypothesis that RCLs did not affect the occurrence of newly incident cannabis use for underage persons."
And that "We offer a tentative conclusion of public health importance: Legalized cannabis retail sales might be followed by the increased occurrence of cannabis onsets for older adults, but not for underage persons who cannot buy cannabis products in a retail outlet." As dispensaries are meant for adults to use at will, and are only barred to underagers, this hardly presents a problem, while backing up that legalizations really don't increase cannabis use among younger residents.
Are new adult smokers a problem?
This study shows that legalizations don't increase use in kids, and don't result in every kid running out to start smoking weed. In fact, it maintains that this isn't a reason for worry at all. What it does point to, is the possibility that more adults 21 and above might start to smoke after legalizations.
I expect this will be enough for some politicians to latch onto in their quest to link legalizations with a pothead culture. But the problem with this, is that a legalization, and legal dispensaries, are meant to allow this very behavior, indicating that its not a dangerous enough behavior to warrant concern. In fact, not only is it not dangerous, but the array of states with medical legalizations might argue that cannabis is beneficial, which makes it not only not a bad thing for more adults to use cannabis, but possibly an overall beneficial one.
Plus, having an issue with adults smoking, is silly at best when considering how many bars there are, and retail locations to buy alcohol, the drug with one of the highest death counts, and overall global rates for death and disability. And one of the only drugs (along with the idea of smoking in general) that regularly hurts those not partaking, in the form of drunk driving incidents. And though legislators like to point at cannabis for causing danger on roadways, this too has been evaluated in studies, which actually found lower incidence rates of driving accidents in states with medical legalizations.
Should we care that a legalization measure meant to make something completely available to adults…is being used by those adults? Even if in higher numbers than before? I mean, that is the purpose of the industry, right? And given how excited everyone is about the tax value of the cannabis market, it kind of seems like increasing adult smokers, was always the goal.
Uruguay study already showed similar results
Though investigators in the study mentioned above say "This cannabis policy evaluation project adds novel evidence on a neglected parameter", referring to research on how prevalent new underage smokers are post legalization; this is not correct. Other investigations about whether legalizations do or don't increase use are already published on this topic, including a recent one from Uruguay.
Uruguay was the first country in the world to go against global mandate and legalize the recreational use of cannabis back in 2013. So it easily has the longest running data stream for how a legalization effects smoking onset in different age groups. In May of this year, a study was published, which "measured whether Uruguay's non-commercial model of recreational cannabis legalization was associated with changes in the prevalence of risky and frequent cannabis use among secondary school students."
The study used collected cross-sectional surveys filled out by both Uruguayan and Chilean secondary school students (8th, 10th, 12th grades), from 2007-2018, with a total of 204,730 persons for which data was collected. They used a full range of kids in the 12-17 age range, as well as a specific group in that range that mentioned past-month or past-year use, as well as another group of 18-21 year olds.
They particularly looked at changes in frequent or risky cannabis behavior in past-month and past-year models, with special interest in changes just after the legalization kicked in, in 2014. Investigators used the Cannabis Abuse Screening Test for risky cannabis behaviors, and established frequent use as 10+ days in the last month.
Study results found that there was not an increase, but a decrease in both past-month and past-year use directly following the start of the industry, in the 12-17 range. Though there was a slight uptick in the 18-21 range right after the market opened, risky use quickly decreased soon after. In fact, risky use decreased in all the following samples: participants who used in the past-month, who used frequently in the past-year, and those that claimed frequent use from the entire sample.
Not only does this study indicate no issue with raised cannabis use in the underage community after legalization, but it shows a decrease in overall risky use for all groups. Plus, this is the second study of this nature out of Uruguay. In 2020, the study The impact of cannabis legalization in Uruguay on adolescent cannabis use was published, which came to its own conclusion that "We find no evidence of an impact on cannabis use or the perceived risk of use. We find an increase in student perception of cannabis availability (58% observed vs. 51% synthetic control) following legalization."
This indicates that students are wholly aware of the increased availability of cannabis, yet aren't running out to go get it. The study sought to "estimate the impact of legalization in Uruguay on adolescent past year and month cannabis use, perceived availability of cannabis and perceived risk of cannabis use."
Conclusion
How long will we keep hearing the line that we're all going to be pot junkies if a legalization occurs? And how many more studies must show that legalizations don't increase cannabis use in younger communities, before the powers that be get the point? As the line sounds like an excuse to begin with, I'd say we're not even close to that backwards sentiment being wiped off the boards, and it will take time for the logic to fully filter down. Luckily, the process is most definitely underway, thanks to recent research.
Welcome all! We appreciate you stopping by Cannadelics.com, a premiere independent news publication covering the exciting and expanding cannabis and psychedelics landscapes. Come by daily for regular updates on important happenings, and cruise over to the Cannadelics Weekly Newsletter, so you're never late on getting a story.
Related