Just as amazing as it sounds there are ways to make getting stoned even more interesting and upbeat. Keep scrolling to unveil some of the coolest Ganja Games perfect for any stoner gathering!
Puff Puff Pass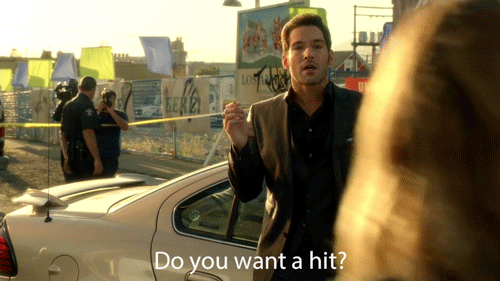 Yes, we realize this is the universal stoner code for smoking with others, but we also know that very few actually follow this code word-for-word. Most stoner circles are constant and solid and depending on what circle you're walking into, you already know how "y'all get down" so to speak. Puff Puff Pass is a game played exactly how it sounds but in fast motion as well. This consists of only taking two hits per turn and passing as fast as your lungs will let you. You're sure to be surprised how high you and your buds will be just halfway through the blunt. Through the haze of chronic coughs and laughs you see smiles and swirls of light so beautiful you might just roll another one.
Hold the Hit or "Train"
This is one that can be played with just two stoners and also very simple in the way it's played. When you hit the bong, blunt, joint, etc… you do not exhale, but hold your smoke for the duration of the next person's hit before you release. The game continues in this way around the entire cypher until shapes, lines, and boundaries are no longer a thing. A classic game of "Hold the Hit" will have you in a blitzed up head high before you can realize what you've done. Releasing gusts of smoke and air through chokes that sound exactly like a locomotive train. All ABOARD!
Stoner Stiff Face or "Don't Smile"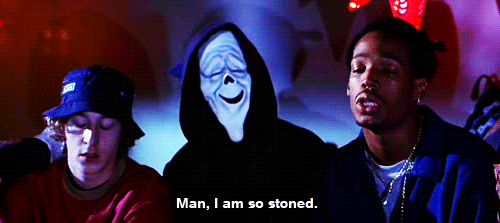 We're all guilty of playing a good game of whoever smiles first loses.. well this is that on a whole different plain. Mary Jane has the ability to make you smile even when you weren't expecting it which is one of the many things we love about her. Chilling out getting faded at the same time trying your hardest not to move your facial muscles and raise your endorphins is just as kick-ass as it sounds. The bud is blazed and as you watch the smoke waft closer to the ceiling fan you feel the vibe has just shifted… You look over to your stoney homey seeing the high dash across her features too. Once the two of you lock eyes it's over, you loose! But the smile engraved on your mug as well as hers is that of two number one winners.
Video Games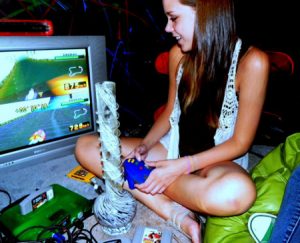 Hell yeah! Video games hits the Ganja Games list last but not least. Any console quickly becomes the gateway to different dimensions when paired with THC, allowing you to surpass levels with ease, even on difficult mode. Experiencing a stone alone is sometimes just what the doctor ordered, taking the time to meditate indoors and letting the exhale really take a hold of your inner being. Try grabbing that Ps4 controller for thrills beyond graphic design. Colors and sounds popping like never before, and your favorite characters up-close and personal on the plasma as well as your brain.
Giggles and Ganja are a priceless and rare commodity in this life, so smoke the day and get rolling stoners we have games to play!
Snortable Shrooms: The New Magic Mushroom Nasal Spray
Magic mushrooms are taking center stage as research points in the direction of the fungus's many mental-health boosting qualities. Though tea's, and eating raw mushrooms have been the norm, new technology will let you snort your shrooms with a new biopharma-made magic mushroom nasal spray.
A decade ago, the idea of a magic mushroom nasal spray would have been laughed at and rejected. Now it's something that will likely be on store shelves whenever possible. We specialize in reporting on the expanding cannabis and psychedelics fields. Follow along by signing up to The Cannadelics Weekly Newsletter, and make sure you're in first place for all new product promotions, as they begin to come out. We've also got standout offers on cannabinoids, like HHC-O, Delta 8, Delta 9 THC, Delta-10 THC, THCO, THCV, THCP & HHC, which won't kill your bank account. Head over to our "Best-of" lists to get these deals, and remember to enjoy responsibly!
---
What's the news?
A couple weeks ago, reports surfaced of Israel biopharma company Madrigal Mental Care's new magic mushroom nasal spray. The new device was recently unleashed at the Biomed Israel Life Science and HealthTech conference in Tel Aviv, which is an international conference that took place earlier in May. The device is geared toward treating those with PTSD, and provides exact dosing via a nasal inhaler that goes inside the nostril.
The nasal spray is a nano-technology based delivery system, which can deliver nanoparticles of psychedelic medicines like psilocybin, more directly to the brain, without going through the digestive tract. The medicinal molecules are encapsulated in nanoparticles, which themselves are biodegradable, and break down in the body to release the medicine. The nasal inhaler can be used for more than just magic mushrooms, and is spoken about for use with ketamine, mescaline, and MDMA as well.
Stated cofounder and chairman of Madrigal, David Gabay, this system makes for "a significant advantage over common practices in terms of stability and accuracy." He continued about current trials: "We are currently beginning preclinical trials with rodents with the aim of achieving efficacy and safety approvals in order to begin first-in-human clinical trials next year."
The device was designed by Prof. Amnon Sintov of Ben-Gurion University of the Negev's biomedical engineering department. He said, "An increasing number of studies point to the advantages of using psychedelic drugs for the treatment of psychiatric disorders such as PTSD, depression, anxiety, obsessive compulsive disorder, and even addiction, with low doses."
He went on, "Due to their powerful effect on the human brain, it is imperative to be able to deliver these drugs in a safe manner and in precise doses." The current non-human trials are being carried out with psilocybin, led by Prof. Shimon Ben-Shabat from Ben Gurion's department of biochemistry and pharmacology.
The technology which was developed at Ben Gurion University, was licensed to Madrigal by Ben Gurion University's tech transfer company, called BGN Technologies.
Is this the first of its kind?
Actually no. This is not the first magic mushroom nasal spray announced. The first one came out several years ago in 2019. At that time, Silo Wellness out of Oregon created its own magic mushroom nasal spray for use with PTSD and depression. The device was developed in Jamaica, where magic mushrooms are legal and openly sold, and provides for metered dosing of the active component psilocybin.
At the time, according to board advisor Becky Rotterman, "Many psilocybin patients, particularly women, complain of upset stomach or vomiting when taking high-doses of mushrooms… We want to bring this wonderful natural medicine first to Oregon and then the flyover states – to those who would be afraid to eat a handful of fungi and who feel more comfortable seeing their medicine in a familiar delivery modality, such as a metered-dose nasal spray."
While this certainly doesn't say much for what a person expects treatment to look like, or the implication that people are actually happier with what looks like a pharmaceutical, over what looks like nature, this nasal inhaler marked the first of its kind concerning the delivery of psilocybin nasally.
Mike Arnold, the founder of Silo Wellness, said he created the device after his first experience with psilocybin, in an effort to make it easier for people who don't have the luxury of benefiting from a medical setting, for their experience.
"I couldn't help to think how fortunate I was to have an actual physician take me on my first trip rather than 'some guy' I know, but I realized that most first-time users don't have that luxury," he said. "I reached out to my long-time colleague from the marijuana space, brilliant inventor Michael Hartman, and we agreed that we need to be able to give patients predictable dosing so they can self-titrate into the desired levels of sub-psychedelic or psychedelic treatment."
He concluded, "We solved the age-old problem with plant- and fungus-based medicine: How do you know how much is a dose? How do you avoid taking too much, like the cannabis edibles dilemma? We also managed to solve one of the common complaints of some mushroom users: taste and upset stomach."
Much like with Madrigal, this first news story was more a press release for the product's existence, than a new product offering. Since that time, Silo has established a patent for its product in June of 2020. The company is patiently waiting for regulation on the new magic mushroom industry to be released in Oregon, so it can begin dispensing its product. While it waits, it promotes its Marley One non-psychedelic mushroom product line.
Other applications
Now we know that magic mushroom nasal spray is a thing, but how else can magic mushrooms be taken? We know that smoking them isn't terribly effective because psilocybin breaks down in heat. Though some say they may have felt something (not the most convincing of statements), others complained of feeling sick, or just simply being disappointed.
This also makes it necessary to make teas out of mushroom powder in order to retain the effects, considering the thermal lability of psilocybin in heat. Drinking it as tea is similar to eating a mushroom, in that it still goes through the digestive tract.
Skin applications are also growing in popularity. Though mushroom products on the market now don't have psilocybin, due to regulation, there are a bunch of interesting products taking advantage of other medical benefits of non-psychedelic mushrooms. I expect when legalizations do come through, these companies will be quick to incorporate compounds currently illegal for use, into their products. Unlike eating raw mushrooms or drinking tea, skin products bypass the digestive tract.
So far, injecting these compounds isn't really a thing, though it has been mentioned in some studies. Many compounds are more easily absorbed when taken via IV or IM administration, but this doesn't mean everything works this way. It is quite possible that as research continues, we may start hearing about mushroom injections in the future. For now, best to focus on forms of administration that are already cleared as safe for use.
Skin patches
The other application getting a lot of attention right now are magic mushroom skin patches. There are different models under testing and they come in different forms. Skin patches are a basic mode of medication delivery that are used for a range of things from pain management, to birth control administration, to help removing warts. The basic idea is that there's some kind of adhesive, with medicine within or around it, that gets absorbed into the skin over time, making for an even dose over many hours.
A couple companies are already creating magic mushroom skin patches in this way. Nova Mentis (NOVA) and Mycrodose teamed up to produce skin patches particularly for the genetic condition fragile X syndrome. Ei.Ventures and Tioga research also partnered up and are getting in on the action, with their psilocybin skin patches meant for transdermal delivery of psilocybin, as well as other psychedelic compounds.
However, even this standard model is under construction. The Terasaki Institute for Biomedical Innovation (TIBI) recently partnered with Pharma Ther, Inc. (PHRM) to create microneedle patches. These patches differ in that they contain tons of microneedles on the surface layer that penetrate the skin to leave the medicine within. These patches are made of a gelatinous substance, and are currently under investigation for use with MDMA, LSD, DMT, psilocybin, and ketamine delivery.
Conclusion
It's always cool to see something new and technologically advanced come out. And it's always useful to have better treatment options. In the next few years, we should see tons of applications involving magic mushroom usage in products like nasal spray, skin patches, skin creams, and possibly more. We'll just have to wait to see how far this goes.
Thanks for joining us! You've made it to CBDtesters.co / Cannadelics.com, your top internet spot for comprehensive independent coverage of the new and growing cannabis and psychedelics fields. Join us daily for a dose of industry news, and subscribe to The Cannadelics Weekly Newsletter, to stay updated on everything important going on.
Related
Product Review: Looper HHC Pre-Rolls from (Runtz Strain)
In a time where new cannabinoids are flooding the marketplace, one cannabinoid in particular has managed to become one of the most popular of them all: HHC. Short for hexahydrocannabinol, HHC is available in gummies, tinctures, vape carts, but more rarely, pre-rolls. In today's review, I'll be testing the Looper HHC Pre-roll by Looperverse. Pre-rolls fall into the more advanced-user category, but with a little bit of practice and patience, you'll be flying high in no time! To kick things off, I'd like to explore the Looperverse brand and all they have to offer before jumping into the full-blown review. Let's get started!
Here at CBD Testers, we love products! We love to try them and share what we learned with our readers. For more product reviews and articles, and for exclusive deals on all the trending cannabinoid products, remember to subscribe to The THC Weekly Newsletter. Also save big on Delta 8, Delta 9 THC, Delta-10 THC, THCO, THCV, THCP, HHC & Cannadelics by checking out our "Best-of" lists!
---
The Looperverse Brand
The Looperverse brand was frustratingly difficult to find on a simple web browser search. Many sites carry the Looperverse brand but the actual Looperverse website seems to be buried to the point where it cannot be easily found. I ended up scanning the QR code on the little plastic tube that housed the pre-roll; only then was I redirected to the official Looperverse website. Once I was actually on the website, I was delighted with the graffiti-style graphics and the playfulness of the homepage. I clicked on the "Shop Now" button, eager to see what other products the brand offered. Imagine my surprise (and confusion) when I was redirected to Dimo Hemp, another brand's homepage! Don't get me wrong, Dimo Hemp is a powerhouse brand that I've had the exquisite pleasure of trying before and absolutely loved all their products. But to be redirected to the Dimo Hemp brand was something I simply did not expect.
Upon further inspection of the Dimo Hemp site, I noticed there was a tab on the top labeled "Shop Looper." It seems as though Looper is a sub-brand of Dimo Hemp that offers some of the newer cannabinoids, such as HHC, HHC-O, THC-O, and something called Melted Series where several cannabinoids are blended (aka "melted") together. To further add to the confusion, I noticed that the Looperverse homepage had a  tab labeled "Lab Results." I clicked on it and a new tab opened to display a DropBox list of the Looper products listed on the Dimo Hemp website. It was then that the lightbulb moment happened. The Looperverse was a dummy site for Dimo's new lineup, a placeholder if you will. 
Armed with that knowledge, I began to explore the Looper brand on the Dimo Hemp site and quickly found the HHC preroll section. Since the pre-roll packaging had the word "Runtz" displayed on the top of the plastic tube, I clicked on the corresponding product page and was delighted to finally find the product I'd be reviewing: the Looper HHC Pre-Rolls: Runtz! The pre-rolls are sold for $34.99 and come in a glass jar that contains seven pre-rolls. Each pre-roll contains 0.5 grams of HHC for a total of 3.5 grams per jar. Since I'd tried nearly the entire Dimo Hemp catalog about a year ago, I was very curious to see how the new Looper lineup compared. Keep reading to see my experience with my first-ever Looper HHC pre-roll product! 
Looper HHC Pre-Rolls: Runtz Product Review
I received a sample size of the Looper Runtz pre-rolls in a small plastic tube. The instructions directed me to squeeze the sides until the lip popped up. I gently tipped the tube upside down to allow the pre-roll to slide out and was surprised to see it was much smaller than other pre-rolls I've reviewed, almost like a miniature size. About two-thirds of the pre-roll was covered in CBD kief and gave off a very soothing scent of hemp. I noted that the rolling papers were from a brand called OCB and that the pre-roll was labeled as being a hybrid strain. The product description stated the taste and expected effects, but I waited until after smoking it to see if these details were accurate. I grabbed my lighter and stepped outside to avoid filling the room with acrid smoke. 
The pre-roll lit easily and did not extinguish even in a light breeze. Since the brand of rolling paper was OCB instead of the popular Raw papers, I did not experience any gummy sensation on my lips and my lips did not stick together while I smoked. The flavor was very smooth and I tasted a rich flavor of hemp. The pre-roll ashed easily and took about six minutes to smoke fully. During that time, I noticed there was a slight burning in the back of my throat and experienced a slight coughing fit after taking my initial hit and once when the pre-roll was about half done. I have my suspicions that I coughed because my throat was dry and I swallowed excess saliva while taking my hit, but that could just be a coincidence. 
The High: Start Time & Effects
I felt the effects kick in about five minutes after finishing the pre-roll. The effects were more noticeable than other pre-rolls I've tried, which was a huge plus. I felt a sense of energy wash over me and felt motivated to do things. I experienced an enhanced sense of focus and creativity that made me notice my surroundings more. I was highly amused by ordinary things, such as funny words or mental imagery. I felt uplifted and euphoric, which was wonderfully refreshing after a long day. I was somewhat surprised that I didn't feel a slowed sense of time, which is a side effect I tend to experience, but this in no way detracted from the high. 
I noticed an enhanced sense of touch and taste, which made the snacks I munched on extremely enjoyable. I felt the high taper off after about 90 minutes, but I realize this may vary based on tolerance levels and other factors. Overall, I was honored to review the Looper Runtz HHC Pre-Roll and was impressed with the overall experience. My only complaint would be that it was very small. I would have preferred a larger pre-roll that could last longer than the few minutes it took to smoke it. I also caution you to keep some water handy, as you may experience coughing fits and will need something to soothe your dry throat. There are several methods of using inhalables, such as taking quick pulls, slowly letting out the smoke, avoid taking deep lung hits, and others. It will take a bit of trial and error even for the most experienced smokers, but ultimately you'll figure out the method that works best for you. 
Conclusion
Aside from the initial confusion of the Looperverse website, I was absolutely delighted to try and review Looper's Runtz HHC Pre-Roll. Knowing that Dimo Hemp was the parent brand only increased my enjoyment of the pre-roll and I highly encourage you to try it for yourself. The scent of the smoke was soothing, the flavor was rich and smooth, and I appreciated that I did not have to keep relighting the pre-roll. Despite the small size of the pre-roll, the effects were powerful and fast-acting. From start to finish, the Looper HHC Pre-Roll Runtz was a fantastic product that I thoroughly enjoyed. I was truly sorry that I couldn't enjoy it longer, but the effects probably would have been overpowering if the pre-roll had been larger. Pre-rolls can be a tricky product to create, let alone perfect, but the Looper Runtz HHC pre-roll was as close to perfection as you can get. I look forward to trying more from the freshly minted Looper brand from Dimo Hemp in the near future! 
Hello and welcome! You've made it to CBDtesters.co / Cannadelics.com, the #1 web spot for the most comprehensive independent news coverage of the cannabis and psychedelics industries. Join us whenever possible to stay in-the-loop on the ever-changing landscape of cannabis and psychedelics, and subscribe to The THC Weekly Newsletter, so you're always on top of what's going on.
Related
Organic, Vegan, Non-GMO? Applying Nutritional Terms to Cannabis Products
Nutritional terms are something we see every day, so much so that they've almost begun blending into the background. Organic, non-GMO, vegan, all-natural, raw, superfood, sustainable, and so on, are words you see and a large percentage of labels on consumable products. We tend to think about food in relation to these terms, but they're prevalent in the cannabis industry as well. For example, organic weed products can sell for two or three times more than conventional items, but the process of creating organic, non-GMO, vegan weed products is complicated and costly.  
To stay current on everything important happening in the industry, subscribe to the THC Weekly Newsletter. Also, it'll get you premium access to deals on cannabis flowers, vapes, edibles, and much more! We've also got standout offers on cannabinoids, like HHC-O, Delta 8, Delta 9 THC, Delta-10 THC, THCO, THCV, THCP & HHC, which won't kill your bank account. Head over to our "Best-of" lists to get these deals, and remember to enjoy responsibly!
---
Common nutritional terms and their meanings  
Let's start with a few basic terms you may hear when discussing food and other comparable products. The original "organic ideal" was to eat only local, seasonal, sustainable produce, but all these terms have different meanings (although a lot of overlap exists) and sometimes it can be a challenge to incorporate all these components into the final product. The term organic refers to the production of consumable goods without using fertilizers, pesticides, or other artificial agents. Any exceptions are listed in the National List of Allowed and Prohibited Substances.  
Local refers to foods grown within a certain radius that are consumed relatively close to where it was produced. The exact range varies from a few miles to about one hundred, depending on the product and local regulations. Seasonal means the food was grown "in season" and eaten when ripe, not imported produce. Sustainable, in the broadest sense, it refers to how well something maintains itself over a longer period of time. In food, it means the produce was grown in a way that does not deplete the earth around it of natural resources.  
Then we have non-GMO, which can get a bit complicated in terms of application. "GMO" stands for Genetically Modified Organism, and is an umbrella term used to describe any plant, animal, or other organism whose genetic material has been alerted in some unnatural way. Non-GMO implies the final product does not have any ingredients that were modified in a laboratory, but roughly 70% of products on supermarket shelves are, in fact, GMO.  
Vegan is self-explanatory but for the sake of being thorough, vegan items are made without using any type of animal byproducts or animal testing. The cutoff on what exactly is vegan and what isn't can vary for some people. For example, some vegans still consume honey while many do not. Same with eggs. Some have certain parameters for when they'll consume such products. For another example, I have chickens at home, 8 hens, no roosters. So, all the eggs produced by my hens are non-fertilized, not viable, and would go to waste if not consumed by someone.  
Similarly, raw food is completely unprocessed, similar to non-GMO, and "natural" has been deemed by the FDA to mean that "nothing artificial or synthetic (including all color additives regardless of source) has been included in, or has been added to, a food that would not normally be expected to be in that food."  
Organic, Non-GMO, vegan cannabis products? 
An upcoming movement within the cannabis industry, #whatsinmyweed focuses on the connection between shopping for cannabis vs shopping for food items. In both the cannabis and food industries, consumers are spending 60% to 109% more on organic, non-GMO, raw, natural, (healthy) options. It makes sense to see this crossover considering both cannabis and food are consumable products, and if we're promoting cannabis as a substance for wellness, it makes no sense for it to be loaded with pesticides, heavy metals, mold, and other contaminants that are detrimental to human health.  
Longtime cannabis industry operators can vouch for this, stating that craft organic options are selling for more, and at a much higher rate, than bottom shelf strains. This can be seen in the B2B sector as well, with cultivators struggling to sell bottom and mid-shelf flower. The price for that quality, in some markets, has dropped to as low as $100-$200 per pound, and that's IF a buyer is even found.  
"The organic side is really coming into its own," said Liz Geisleman, CEO of 710 Spirits, a Denver company that sells organic and conventional solvents to extractors nationwide. "Organic cannabis is coming fast and furious." 
And it's not just artisan buds that are fetching those higher prices. Edibles, topicals, and many other product types are switching to healthier alternatives as well. These days, you're more like to be able to find gummies that are flavored with natural fruit juices rather than artificial flavorings, or sweetened with real cane sugar as opposed to corn syrup. Obviously a gummy, is a snack and not something we can consider a health food, but eliminating bad ingredients, even if it's only little by little, does still make a difference in the long run.  
"Being organic, it's a bit of a slower approach," said David Bernard, vice president for growing operations for The Green Organic Dutchman in Mississauga, Ontario. "But once the systems are in place, you have a really healthy method of producing cannabis, and as the years go by, the margins increase." 
Production standards  
When it comes to creating organic cannabis products, naturally, it all starts with the way the plant is grown. But with no true production standards in place, and very little in the way of organic certifications, what exactly constitutes "organic cannabis"? It's important to note that just because cannabis products can't get a UDSA organic-certified label, business owners can still choose to abide by those standards in their cultivation and production practices. The problem at that point, is trusting whether the companies advertising "organic" products are self-regulating and actually committing to those standards. 
Luckily, there are some exceptions for this lack of oversight. Organic recognition for organic marijuana (more than 0.3% THC) from the USDA is obviously not going to happen until its federally legal, but hemp (less than 0.3% THC) is legal as per the 2018 farm bill, and can in fact, sport the organic label. Additionally, at the state level, we are seeing more of a push for organic standards in cannabis production, as demand continues to grow, and local governments try to thwart the still-thriving black markets.  
Take California, for instance, where the state's Department of Food and Agriculture (CDFA) recently released information for the new OCal Program, which is meant to establish regulatory framework to create "comparable-to-organic" standards in the cannabis industry. In Maine, the Organic Farmer & Gardener Association has launched a Certified Clean Cannabis Program (MC3) that would offer third-party verification for cannabis companies who claim their products are organic. Georgia (medical), Washington, and Massachusetts are working it implement their own standards and regulations as well.  
Organic extractions 
The next step in the creation of organic cannabis products, beyond flower, is extraction and processing. Certain extraction methods, careless manufacturing, or even using the wrong cleaning agents can ruin a product and strip of its organic label.  
Choosing an extraction method is key, and hydrocarbons like butane are out of the question. So that leaves: CO2, organic ethanol, or solventless (such as cold-press extraction); all of which have their ups and downs. If we take solventless extraction, those methods are intrinsically organic, but they're slow and it's difficult to scale how much you're going to get at the end.  
Organic ethanol is another option, but not a very cost-effective one. Organic ethanol can cost anywhere from two to ten times as much conventional ethanol, so that's not an option for man companies. "It's not really cost effective at this point to use organic ethanol," said Smoke Wallin of Vertical Cos., a multistate marijuana operator in Agoura Hills, California, and CEO of its hemp-derived CBD spinoff, Vertical Wellness. "The market is there," he said. "The future play for processing is going to be significant growth on the organic side." 
Wallin's company, and many others, are opting for CO2 extraction simply because it's the most affordable option that still falls under the umbrella of organic. During CO2 extractions, pressurized carbon dioxide is used to draw out naturally occurring phytocannabinoids and terpenes from raw cannabis flower.  
Final thoughts 
The way it's looking now, the future of cannabis is in the high-end, artisan-style, organic, non-GMO, natural products. This pattern has already been seen in the food industry. Since the USDA began requiring companies to print nutrition facts on their products, consumers became increasingly conscientious of what they were putting in their bodies; it's no surprise this mindset eventually spilled over into other industries, like cannabis.
Welcome to the site! Thanks for making it to CBDtesters.co, the top internet spot offering up fully-rounded independent news covering the growing cannabis and psychedelics industries. Stop by frequently to stay up-to-date on these dynamic industries, and make sure to sign up to The THC Weekly Newsletter, to ensure you're never late on getting the news.
Related