Best Games Fro Ganja Lovers Presented By StonerDays • Featured, Stoner Blog, Stoner Guide
Just as amazing as it sounds there are ways to make getting stoned even more interesting and upbeat. Keep scrolling to unveil some of the coolest Ganja Games perfect for any stoner gathering!
Puff Puff Pass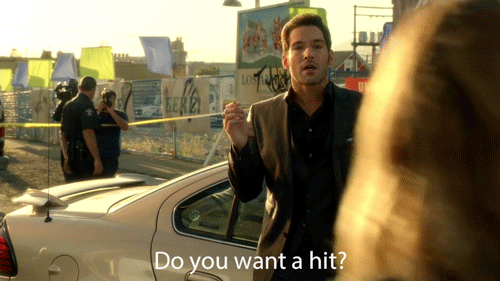 Yes, we realize this is the universal stoner code for smoking with others, but we also know that very few actually follow this code word-for-word. Most stoner circles are constant and solid and depending on what circle you're walking into, you already know how "y'all get down" so to speak. Puff Puff Pass is a game played exactly how it sounds but in fast motion as well. This consists of only taking two hits per turn and passing as fast as your lungs will let you. You're sure to be surprised how high you and your buds will be just halfway through the blunt. Through the haze of chronic coughs and laughs you see smiles and swirls of light so beautiful you might just roll another one.
Hold the Hit or "Train"
This is one that can be played with just two stoners and also very simple in the way it's played. When you hit the bong, blunt, joint, etc… you do not exhale, but hold your smoke for the duration of the next person's hit before you release. The game continues in this way around the entire cypher until shapes, lines, and boundaries are no longer a thing. A classic game of "Hold the Hit" will have you in a blitzed up head high before you can realize what you've done. Releasing gusts of smoke and air through chokes that sound exactly like a locomotive train. All ABOARD!
Stoner Stiff Face or "Don't Smile"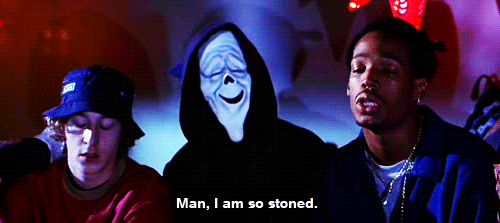 We're all guilty of playing a good game of whoever smiles first loses.. well this is that on a whole different plain. Mary Jane has the ability to make you smile even when you weren't expecting it which is one of the many things we love about her. Chilling out getting faded at the same time trying your hardest not to move your facial muscles and raise your endorphins is just as kick-ass as it sounds. The bud is blazed and as you watch the smoke waft closer to the ceiling fan you feel the vibe has just shifted… You look over to your stoney homey seeing the high dash across her features too. Once the two of you lock eyes it's over, you loose! But the smile engraved on your mug as well as hers is that of two number one winners.
Video Games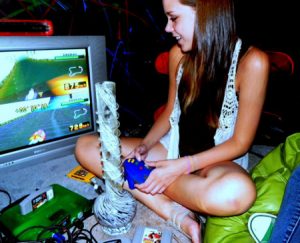 Hell yeah! Video games hits the Ganja Games list last but not least. Any console quickly becomes the gateway to different dimensions when paired with THC, allowing you to surpass levels with ease, even on difficult mode. Experiencing a stone alone is sometimes just what the doctor ordered, taking the time to meditate indoors and letting the exhale really take a hold of your inner being. Try grabbing that Ps4 controller for thrills beyond graphic design. Colors and sounds popping like never before, and your favorite characters up-close and personal on the plasma as well as your brain.
Giggles and Ganja are a priceless and rare commodity in this life, so smoke the day and get rolling stoners we have games to play!
The Best Small Weed Grinder • Featured, Stoner Reviews
The cannabis legalization movement has been gaining steam, and with that growth comes the acceptance and normalization of cannabis in every-day parts of society. What held a negative stigma just a couple years ago is now considered normal, albeit a little risqué.
Some people have taken full advantage of this shift by microdosing throughout the day. Microdosing refers to consuming cannabis in small amounts regularly throughout the day with the goal of attaining the euphoric uplifting effects without the psychedelic altering ones that may negatively affect your work/social life.
But to consume cannabis regularly throughout the day, that means keeping some herb on you at all times, or at least within easy reach. That sounds nice, but there are a couple complexities that can make things difficult.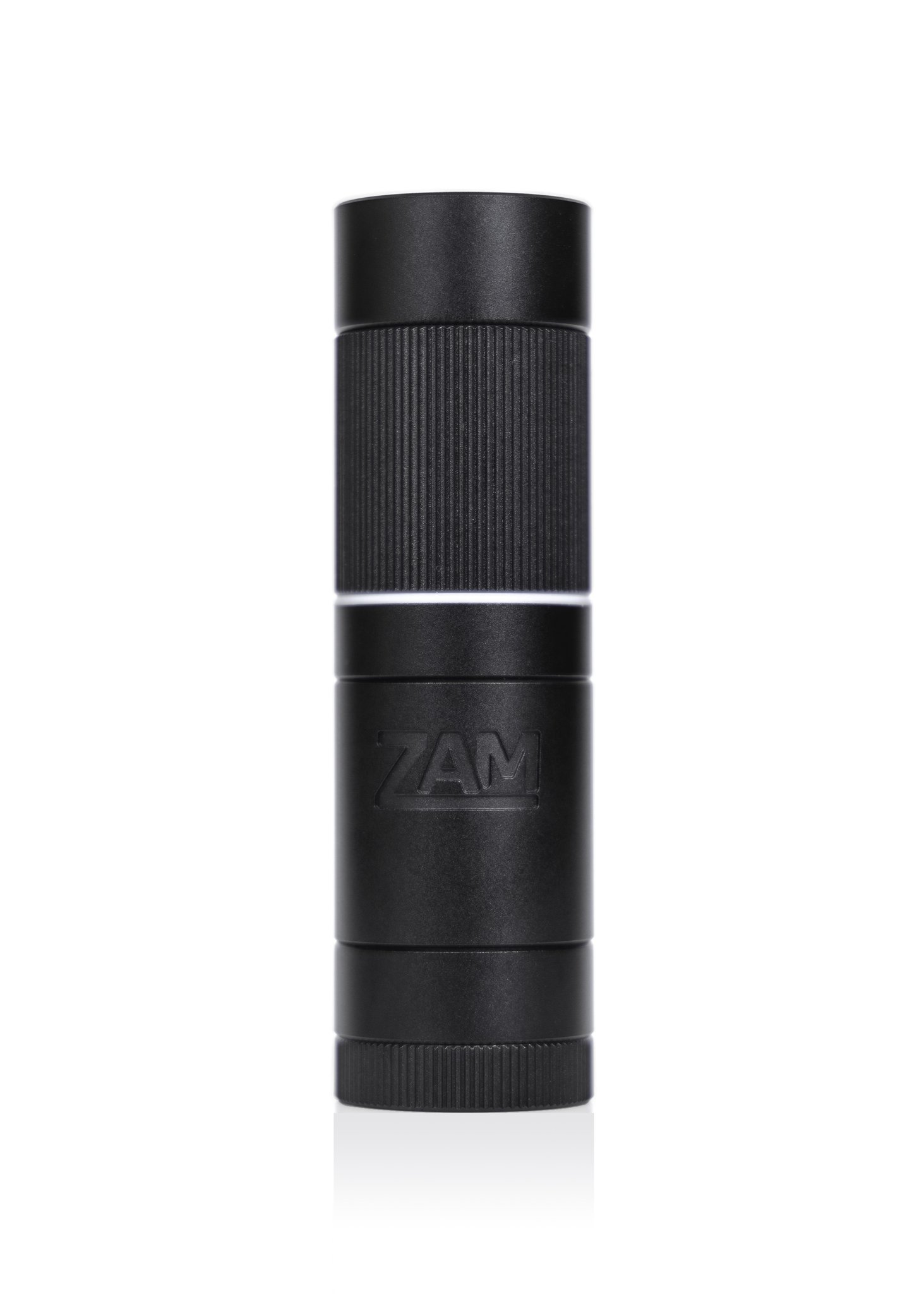 That's why the ZAM grinder was invented! At only 1.1" in diameter and 3.7" in length, this mini weed grinder is the thinnest, most compact weed grinder available. It has some neat features that make it the perfect companion for everyday microdosers, or those who like to smoke cannabis while being active. I.E – Hiking, biking, camping, etc.
Keeping Multiple Strains/Forms on You at Once
There are so many different types of weed available, why shackle yourself to only enjoying one at a time? Combing different strains is like mixing your two favorite types of cereal, and if you haven't done that, well then you simply haven't lived. The ZAM grinder is modular which means you can mix and match the sections to fit your particular needs depending on the moment. There's also an extra compartment above the grinder's teeth for air-tight, water-tight storage of your goodies. But that's not all.
In that top compartment, you also have the choice of two PTFE inserts that allow you carry concentrates as well as de-bowl external stems. This de-bowler inserts is perfect for de-bowling one hitters, or for many dry-herb vaporizers like the Dynavap, Tinymight, Arizer products, and more.
Keeping Your Cannabis in Top Form
You spent all that money on some dank, so why would you let it decay? Do you buy groceries and let them go stale? I thought not, so you'll want to store your cannabis in an air-tight compartment to preserve quality. It just so happens that the ZAM grinder has an air-tight compartment above the teeth that lets you keep your stanky danky as fresh and potent as possible.
All This in a Compact Form
One of the features that make the ZAM grinder the best small weed grinder is the patent pending new magnet design. All the other grinders on the market have that annoying magnet precariously placed directly in the center of the grinder — the perfect and most obtrusive spot possible if you want to guarantee your grinder gets clogged. The ZAM has redesigned this so you don't have to break apart your weed as much, thus giving you even more room to grind your weed. The teeth have also been extended to allow more depth rather than width to grind your weed. Everything about this grinder has been maximized so you can do the most with the smallest amount of space.
The ZAM grinder was designed to be ergonomic, easily carried, and adaptable to the situation. When you need your cannabis fresh, when you want to store multiple strains or concentrates, then look for the ZAM grinder. This little beast is designed to sit unobtrusively and almost unnoticeable in most pockets. It also looks unrecognizable in a women's purse, which makes this grinder the perfect stealthy little grinder for concerts and other public events.
Made From Strong Materials
If you've done any research while looking for a new cannabis grinder, you've probably seen the phrase, "made from aircraft grade aluminum" in almost every grinder's marketing speech whether that was a cheap $10 dollar grinder or one of the most expensive weed grinders.
The truth is in the pudding, and for that you need to check to see if the brand lists the grade of aluminum it's made out of, and whether it has been anodized. You'll often see the "aircraft grade aluminum" phrase touted but then the brand simply won't list the grade. That's a joke.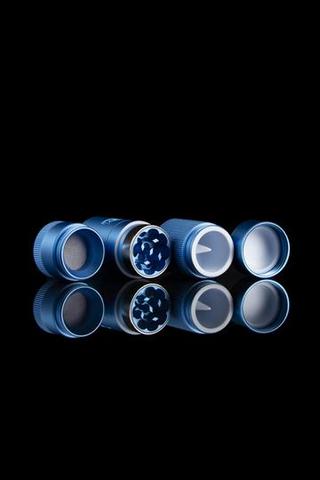 The ZAM grinder is made from 6061 anodized aluminum which is real aircraft grade aluminum. If the brand doesn't say 6061 anodized aluminum or higher, you should run for the hills, or at least refuse to pay more than $10-$15. These cheaper grinders can cause aluminum shavings to fall in your grinder, do you want that?
Conclusion:
The ZAM grinder is the best small weed grinder because it's the only grinder that has been specifically designed with your needs in mind. If you're looking for a small grinder that has features that make it able to grind more than other larger grinders despite being easily pocket-able, look at the ZAM grinder. If you're looking to store multiple strains and concentrates at the same time, look at the ZAM grinder. This small herb grinder was designed for you.
A Whistle Stop Tour of the Cannabis Concentrates
The cannabis market has been booming over the last few years as more countries around the globe begin to accept the wonders of the plant. What once was an illegal, unacceptable drug, is now – slowly – becoming a legal medicine and even a legal recreational pastime. One of the more modern inventions inside the cannabis world is cannabis concentrates.
Whilst some have been around for centuries, others have been created more recently by the wonders of science. There are several different cannabis concentrates out there, so sometimes it's hard to find the information you want. In this article, we'll be taking you on a whistle stop tour of all of the main cannabis concentrates. And don't worry – this tour is completely free of charge. Put your seatbelt on. Let's begin.
Cannabis concentrates can be found on dispensary shelves, boasting names like shatter, butter, wax, resin, and more. Any specific cannabinoid can be concentrated, so regardless of whether you're looking for delta-9 THC, delta-8 THC, delta 10, THC-O, THCV, CBG, or something else, it can be found in concentrate form. This is great for delta-8 THC users, because it allows a concentrated form of this alternate form of THC which doesn't cause anxiety like half-brother delta-9, and which leaves users with a clear head and energy, while having a similar medical profile. We've got great deals for delta-8 THC and many other compounds, so take a look, and try 'em out!
---
What are Cannabis Concentrates?
Once someone has total control over the marijuana plant, there are many ways to transform and eventually consume it. Cannabis can be placed in oils, edibles, the usual buds and even synthesised concentrates. It all depends on the creation process. But before we discuss how they're made, let's first truly understand what they are. And, as always, there's never a better places to find complex definitions than wikipedia: 
"A cannabis concentrate (also called marijuana concentrate, marijuana extract, or cannabis extract) is a highly potent tetrahydrocannabinol (THC) and/or cannabidiol (CBD) concentrated mass. Marijuana concentrates contain extraordinarily high THC levels that could once range from 40 to 80%, up to four times stronger in THC content than high grade or top shelf marijuana, which normally measures around 20%"
It's in the name really, isn't it? Cannabis concentrates are designed to be especially potent in comparison with cannabis buds or other products. By getting rid of any extra, unnecessary parts of the cannabis plant, cannabis concentrates are able to focus on what really matters: the terpenes and cannabinoids. It's within these that the aromas and effects of cannabis are found – which is why people have spent years trying to find a way to harness them in the greatest possible way. That is why cannabis concentrates come in so many different shapes and sizes, and are made in a variety of ways. 
How are Cannabis Concentrates Made?
Cannabis concentrates is an umbrella term for many different substances; some are liquids, some are solids and some are a mix of both. There are two main ways of making cannabis concentrates and that is through solvent extraction, and solventless extraction. One uses chemicals, labs and science coats, whilst others are easier to make and more natural. Let's figure out what these are. 
What is Solvent Extraction?
A solvent extraction is essentially when a chemical is used to separate the cannabinoids and terpenes from the cannabis plant. By introducing certain chemicals, as well as heat and pressure, into the equation – this separation occurs. However, there isn't just one way of completing this process. Some use carbon dioxide, whilst others use butane; these are two of the most common ways of using solvent extraction to create cannabis concentrates. 
Carbon Dioxide Extraction 
Carbon dioxide extraction is complex because, obviously, co2 is a gas, not a solid. However, the amazing result of a beautiful cannabis concentrate makes the process worth it. The carbon dioxide is first placed in a chamber where it is pressured and turned into a liquid through low temperatures. The co2 is then reheated, which due to the nature of carbon dioxide, makes it a supercritical substance. This substance is then passed through a chamber containing the cannabis plant. The supercritical substance will extract the trichomes, which contains the pure and potent compounds desirable to create cannabis concentrates. The substance that is left after this process can then be used to create a variety of cannabis concentrates. 
Butane Extraction
Butane extraction is most popular for creatine hash oil. But how does it work? As mentioned earlier, any solvent extraction to make cannabis concentrates uses some sort of other chemical – which in this case, is butane. The cannabis is first covered with butane, in its liquid form. Butane happens to be a very easily liquefiable gas. Once this is done, heat and pressure is used, and yet again, what is left is a cannabis concentrate. This can be used to create hash oil, budder, shatter or crumble. 
What is Non-Solvent Extraction?
Non-solvent extraction is a far less complicated process, and one that doesn't leave you scratching your head quite as much. However, that's not to say that the result is any less wonderful. Non-solvent extraction is made, as you can imagine, without chemicals in the creation process.
For example, kief and hash would both be cannabis concentrates that are made with non-solvent extraction. But, yet again, there are a variety of ways that non-solvent extraction can take place. Kief is made through rolling the dry cannabis plant over a sieve, and allowing the whitey yellow thrichomes to collect. Trichomes also look a bit like mini snowdrops up close. These are hugely potent and hold all of the best compounds of the plant. 
Another example of a non-solvent extraction would be in the creation of hash. Hash is one of the oldest types of cannabis concentrates. In fact, a scientist called Gmelin first mentioned the substance in 1777. The process of creating hash can vary depending on technique. However, one way of making hash is in water. The cannabis plant is tumbled in icy cold water and is then filtered through a mesh. This substance is then dried and pressed into small blocks. The resin, which is what the substance is made out of, is very high in THC.
Why are Cannabis Concentrates Popular?
Before we take a whistle stop tour through some of the main and post popular cannabis concentrates, let's first ask the question: why are they so popular? Well, it's first important to realise that any connoisseur of any substance will always search for the most pure version of it. Think of pressed olive oil, some people will spend their lives searching for the first press because it will be the highest quality oil.
This is the same with orange juice, the first press of orange juice is considered to be the purest, healthiest and tastiest. Cannabis concentrates are no different to this. People who love cannabis and the effects of it, are always discovering new ways to enjoy it in its purest and most powerful form. As mentioned earlier, the average cannabis concentrate can have THC levels of over 60%. This is why cannabis concentrates are becoming more and more popular. 
The Cannabis Concentrates
Non-Solvent
Kief
Kief is a collection of resin trichomes. Kief is one of the easiest cannabis concentrates to make. In fact, some three-part grinders have a section at the bottom that collects fallen down kief over time, which can then be placed in a joint and smoked. It is golden in colour, and powdery. 
Hash
Hash is usually sold in brown blocks. Some are dark and some are light brown. Usually, a good way to tell if hash is good quality is to see if it burns like a candle. If it does, then your hash is excellent. Usually hash will be heated before consumption, so that small parts can be separated from the large block. These small parts of hash are then placed in the joint. 
Charas
Charas comes primarily from India and Jamaica. It looks quite similar to hash but is usually darker and sold in balls, rather than blocks. The difference between hash and charas is that the latter is made from the entire cannabis plant, whereas the former is made from dried trichomes. 
Solvent
Shatter
Shatter is an example of cannabis concentrate that is made from butane extraction. The substance is golden in colour and looks like shattered glass. It also looks quite a lot like frozen honey. 
Wax
Wax is very similar to shatter, except it's slightly more liquidy. Whilst the aroma and potency of wax is almost identical to shatter, it's the consistency that differs. Wax is opaque and malleable. In addition, wax is dabbed into a joint in order to smoke it. 
Crumble 
The average crumble has THC levels of anywhere from 60-90%. Again, there are many similarities between crumble and the rest of the solvent cannabis concentrates, however the look and consistency is different. Crumble literally crumbles in one's hands. Crumble is also dabbed in order to use it. 
The Tour Is Now Over
So there you have it, that was a quick and concise whistle stop tour of the cannabis concentrates. There are many other cannabis concentrates that people might mention, and all of them are very slightly different to the next. Like any enthusiasts, cannabis-lovers like to invent and name new cannabis concentrates constantly – even if they look and feel the same as before. Nevertheless, there's no doubt that cannabis concentrates are a highly potent and quite amazing substance. 
But what's your favourite cannabis concentrate? Drop us a line in the comment section below!
Thanks for stopping by CBD TESTERS, your hub for all things cannabis-related! Remember to subscribe to The Delta 8 Weekly Newsletter for exclusive deals on flowers, vapes, edibles, and other legal products.
Related
2C-B: What Is It? – CBD Testers
Drug use has been an integral part of human history, from peace pipes to Ayahuasca, we have benefitted from the gifts nature gives us. However, with the new scientific age we live in, so-called 'designer drugs' have been growing in popularity. Designer drugs are those that have been created by people themselves with the specific intention of giving us a high, trip or experience, think LSD in the 50's and 60's.
A newer designer drug that has been taking the drug scene by storm is 2C-B; a psychedelic and stimulant rolled into one. Sometimes known as 'tripstacy' or 'seventh heaven' – and described as crossing MDMA with LSD – this interesting drug has been dubbed 'the scary party drug'. However, it's also seen as a way to revolutionize partying; in general becoming the most popular novel psychedelic. So, what is 2C-B? where does it come from and what are its effects? As part of our What is: drugs series we'll be delving into this tripstatic drug and figuring out just where it fits into the developing drug scene.
Party drugs like psychedelics are a big thing in the club scene, but they're not for everyone. Some people prefer a more relaxing drug like cannabis. For the hardcode cannabis aficionados out there, there are more options available than ever. Take delta-8 THC for example, no one knew what this alternate form of THC was a few years ago, and now, this milder version, which doesn't create the same anxiety, is available all over the place. We've got great deals for delta-8 THC along with delta-9 THC, THCV, THCP, delta 10, HHC, THC-O, so go ahead, and check out our always-updated selections.
---
What is 2C-B?
According to the AAC, "2C-B, or 4-bromo-2,5 dimethoxyphenethylamine, is a hallucinogenic drug…whose effects are reportedly similar to MDMA, mescaline, LSD, and amphetamine". It is a designer drug first synthesized by Alexander Shulgin in 1974, but became much more popular in the late 90's and early 2000's as MDMA was becoming more controlled around the world. With MDMA being made illegal, and concerns over the purity of MDMA pills sold through the illegal drugs trade, people were marketed 2C-B as a legal and potentially safer  alternative, but due to its more psychedelic effects it became very popular for its own reasons.
The drug is now one of the most popular designer drugs to take and can be found in most club scenes, in fact in a study conducted on frequent drug users in Spain, 2C-B was found to be the most popular 'new psychedelic' taken, even beating Ketamine and mephedrone. 2C-B is just one of the types of 2C drugs synthesized, which we will discuss further in the history of 2C-B section in this article. 2C-B is illegal in most countries, including the US and UK. The US counts it as a Schedule 1 drug and in the UK it is a Class A, the highest class of drug illegality. Possession and selling will result in conviction.
What Does It Look Like?
The drug can come in different forms, but most often it is taken as a pill or a capsule, much like MDMA. The pill is swallowed and usually after about half an hour you'll be coming up, then feel the effects, both euphoric and psychedelic for about 2-3 hours. Alternatively 2C-B can be sold as a fine, white powder and snorted which will give a more rapid onset of effects, but with a lower intensity. 2C-B can be combined with other drugs, most famously MDMA and LSD. Taking MDMA and 2C-B together is called a party pack, heightening the euphoric elements of the drug and when mixed with LSD, called a banana split, heightening the psychedelic side. If a user so wishes, they can also vaporize 2C-B and inhale it.  
Ways to Have a Good Trip
The bristol drug project has compiled a great list on ways to reduce the chances of having a bad trip. Some of their tips include: 'weighing out your dose', 'being considerate of your setting' and even 'considering a trip sitter'. The drug is powerful and users must be wary that it isn't completely the same as MDMA. Strengths can vary and a small change in dose can create a very different experience. 
The History of 2C-B
2C-B was first synthesised by Alexander Shulgin in 1974. Shulgin was a scientist interested in synthesising drugs and is perhaps more famous for synthesising MDMA. Though the drug had already been discovered by a German Pharmaceutical company in the early 20th century, Shulgin's work meant that the drug could be more easily made and produced. He even tried MDMA out on himself and gave it to psychiatrists to promote its 'therapeutic effects'. Shulgin then went on to investigate creating a psychedelic drug with stimulant effects. He stumbled upon the 2C series. A group of phenylethylamines that include 2C-C, 2C-D etc. 
The name 2C comes from the fact that there are 2 Carbon atoms between the benzene ring and the amino group in its chemical structure. 2C-B was first marketed as an aphrodisiac sold under brand names such as 'Erox, Nexus, Venus' and easily picked up in head shops and adult shops as a way to alleviate impotency. The drug then made its way into the night club scene, and particularly when the US moved MDMA up to a schedule one, illegal drug in 1985. 2C-B was then itself made schedule one in 1994, but is still popular in night clubs across the world.
How Does It Feel?
2C-B gives the user a range of feelings and effects and especially, as discussed, gives both a feeling of euphoria and a psychedelic experience. When on 2C-B, you can feel energised, awake, your perception of colours and patterns can become heightened and you can hallucinate with a real connection to your surroundings. It's a fantastic combination of some of the best parts of MDMA and LSD, though it is a little bit more intense than both alone because of this combination, so if you've never taken it before make sure you know your dosage. A small dose  of about 10 milligrams can create milder experiences, whereas increasing up to 20 mg will give a more intense hallucinatory trip. Even higher doses can give experiences similar to acid. A side note here to mention that Shulgin himself took a maximum does of 100mg and supposedly reported no harmful effects… we do not recommend this. 
Something to note is that, like MDMA, a user can experience a come down, feeling low and having troubles focussing and motivating in the week after taking the 2C-B. The comedown isn't as bad as MDMA, but because the drug affects serotonin, you may still feel a little low.
What are the Psychoactive Effects?
So, where does 2C-B work in the brain? As you'd expect, much of 2C-B's effects on the brain are very similar to MDMA, affecting Serotonin levels. Serotonin is a neurotransmitter linked to mood and is needed to regulate emotions, in particular happiness. Too little serotonin in the brain is what leads to depression and having lots of it, which is what happens after you take 2C-B leads to a sense of euphoria! 2C-B supposedly increases the level of Serotonin  in the brain making it a Serotonin agonist, this increase will also be linked to the hallucinatory effects of the drug as well.
Positives
2C-B is an incredible drug in that it brings together two very different drug experiences, the high of MDMA and the psychedelic experiences of  LSD. This is a huge positive for people looking to change up their drug taking habits or to experience something new in the club scene. 2C-B may also have some interesting effects on human emotional perception: 2C-B reduces feelings of anger and can even increase experiences of other's emotions, read through facial expressions.This has lead some people to believe that drugs such as 2C-B could be used for some types of therapy. Shulgin himslef was an avid believer of the drug's positive psychological effects.
Negatives
As with any psychedelic there are risks to 2C-B. Anyone taking the drug has to be mindful of where your thoughts can go. 2C-B can cause anxiety, negative thoughts and the feared 'bad trip'. Of course if you're in the right setting and have good people around you, this can be avoided but it is something to think about. Another issue is that the purity of the drug is variable. There have been very, very few deaths linked to  2C-B and any that are because the user was given a pill mixed with other substances. Shulgin himself has expressed anger at the way 'amateur chemists' don't care about purity and just want to make some money. All of this has to be considered as a risk of 2C-B, so make sure when you buy, you try safe and manageable doses first. 
My Own Experiences 
I've only taken 2C-B once and really enjoyed it. It wasn't a huge amount of the drug but it gave me an incredible feeling of calm and contentment. I was with a group of close friends and we listened to classical music (Mahler 9) and it blew my mind. I didn't experience too many hallucinations, but the lights were much more twinkly and fractal. Unfortunately, the night before I'd eaten some bad Oysters and woke up after a very peaceful and calm trip to projectile vomit across my friends carpet… but that was nothing to do with the 2C-B. I definitely want to try it again. 
Conclusion 
2C-B is a fascinating drug which can really give someone a novel drug experience that perhaps they'd have never tried before. It can change the way we view stimulants and psychedelics and it could even potentially be used for therapeutic benefits. Of course, as with all drugs, 2C-B has to be taken safely, responsibly and in a good environment; but when done right it's a brilliant drug.
Thank you for stopping by CBD TESTERS, your hub for al things cannabis-related. Remember to subscribe to The Delta 8 Weekly Newsletter for more articles like this one and exclusive deals on flowers, vapes, edibles, and other legal products.
Related