I can remember the feeling of wonderment just like it was yesterday. The sweet and pungent smell of Durban Poison was in the air. I was getting "high." For the first time in my life I knew I was exactly where I wanted to be.
This entire encounter began and ended as a solo mission, my previously virgin and un-stoned fingers researching the effects of Cannabis Sativa and finding the answers to questions that I never even knew I had. From then on I was determined to get stoned. To my amazement and equal satisfaction the preparation for the first day of the rest of my life was surprisingly… easy.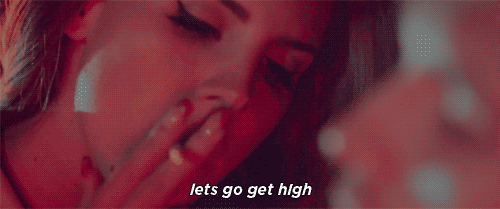 I made my requests known, strolled down to the nearest gas station, grabbed some Garcia Vegas and was on my way like a true champ.
There wasn't much thought for a vibe going into this whole thing. Once the blunt was lit (and no where near pearled). I was pulled into a vibe like trance. Surrounding my inner and outer being. Slowly but surely helping me find the me this pot-head always wanted to be.
Looking for awesome cannabis clothing? Click Here
Once The feeling of deep inhales became somewhat familiar to me sprawled out on my futon soul ablaze. The coughs and rough chokes that followed seemed a fair price to pay for heaven. There was a peace floating around the walls of my room through the blankets of smoke I was creating. My thoughts were full of adventure, and laughter in my heart. I'll never forget the day I met the best friend of my lifetime in a healing herb and love to remember it fondly.
For wholesale cannabis clothing click here
Gently placing the roach in my brand new shiny Bob Marley ash tray. There was only one resonating though in my faded mind….I gotta get more of this stuff!
Double Standards – Will Biden Keep His Cannabis Reform Promises?
Regardless of what side of the political fence you're on, there is one thing everyone can agree on: Republicans are more conservative, and Democrats are more liberal – especially when it comes to progressive drug policies. And while this statement rings true almost 100% of the time, the exact opposite applies to our current president, Joe Biden.  
While Biden has made many cannabis-related promises along the campaign trail and during his time in office, and he has supported a handful of modest reform proposals, the White House has made it very clear that his overall position on adult-use legalization has not changed over the years: he is NOT in favor. And this is despite overwhelming support for progressive policy change among voters in his party. 
To stay current on everything important happening in the industry, subscribe to The Cannadelics Weekly Newsletter. Also, it'll get you premium access to deals on cannabis flowers, vapes, edibles, and much more! We've also got standout offers on cannabinoids, like HHC-O, Delta 8, Delta 9 THC, Delta-10 THC, THCO, THCV, THCP & HHC, which won't kill your bank account. Head over to our "Best-of" lists to get these deals, and remember to enjoy responsibly!
---
Biden's daughter-in-law shops for weed with secret service detail  
In the most recent Biden-cannabis drama, it was reported last month by the Daily Mail that Melissa Cohen, wife of Hunter Biden and the president's daughter-in-law, was seen leaving a Malibu-based dispensary called 99 High Tide, and she was carrying a "small unidentified purchase". Additionally, it was noted that following Cohen was a plain-clothed secret service agent.  
Although cannabis is recreationally legal in California and many other states, it's still federally prohibited… and that's not exactly where the issue lies anyway. The real problem here, is the idea of using a federally funded secret service to protect one of Biden's relatives during a pot transaction, while tens of thousands of people remain behind bars for past nonviolent possession charges.  
In giving the benefit of the doubt, it's plausible that Cohen was in the store buying one of their few high-CBD products – which are federally legal. However, while searching through their online menu, I found only one product that fit the bill; the rest of their "CBD products" contained various ratios of THC and CBD, all of which resulted in more than 0.3% THC, and thus, more than the federally legal limit. So, while there is a slight possibility that Cohen was buying CBD products at a recreational cannabis dispensary, it's highly unlikely.  
It's also worth noting that the Daily Mail's claim of Cohen having a secret service agent in tow could not be independently verified, as the White House would not respond to questions from the various news sources who have reached out for comments.  
White house staffers fired for admitting to past cannabis use  
Last spring it was reported through various news outlets that "dozens of young White House staffers, freshly hired were abruptly told to quit, were suspended from their jobs, or otherwise punished "due to past marijuana use." This happened after the staffers personally admitted to having used cannabis in the past on security clearance application forms. It's worth noting that cannabis has been legal for adults 21 and older in Washington D.C. since 2015.   
The firings and suspensions fly in the face of the more progressive appearance that the White House is trying to present, and their new policies. In February (one month before this incident), the White House Office of Personnel Management stated that past cannabis use was no longer an automatic employment disqualifier, and that federal agencies "should exercise special care before making a determination of unsuitability" in such circumstances.  
Whether the staffers' cannabis use was recreational or medical, legal or illegal, was never made clear. Of the few staffers who commented, under anonymity, the general consensus was that it would not have mattered either way. "The policies were never explained, the threshold for what was excusable and what was inexcusable was never explained," mentioned one former employee.  
The reason why cannabis is considered a "national security risk" or a disqualifier for federal employment, also remains unclear. Both the FBI (Federal Bureau of Investigation) and NSA (National Security Agency) have recently updated their policies on past cannabis use, claiming that it was difficult to find hackers and cybersecurity experts with clean drug records.  
Biden's sketchy history with drug reform  
He's made improvements over the years, but as his documented history shows us, there were very few D.C. lawmakers who were tougher on drugs in the 1980s and 1990s than Senator Joe Biden from Delaware. During the entirety of those 2 decades, Biden was a prominent figure in the War on Drugs and was responsible for unjustly imprisoning tens of thousands of Americans – many of which were minority or low-income individuals – on trumped up drug charges, including thousands for cannabis.  
Specifically, Biden introduced numerous bills with that would implement harsh penalties for those convicted of producing and distributing federally prohibited, or schedule 1, narcotics. These bills called for increased severity in dealing with first offenders, as well as longer prison sentences for all. One specific piece of legislature that comes to mind is the 1994 Violent Crime Control and Law Enforcement Act, which sounds good but unfortunately played a key role in mass incarcerations for drug offenses, even many who were not involved in violent crimes. 
Biden's stance never really changed, with him quoted making anti-cannabis comments as recently as 2010. "There's a difference between sending someone to jail for a few ounces [of marijuana] and legalizing it," Biden stated in an ABC News Interview. "The punishment should fit the crime. But I think legalization is a mistake. I still believe [marijuana] is a gateway drug." 
However, Biden claims that his views on marijuana have improved lately – but he can say whatever he wants, his actions, however, raise questions. Knowing that Americans want cannabis legalized and available to them, Biden completely changed his tune come January 2019. "There's a difference between sending someone to jail for a few ounces [of marijuana] and legalizing it. The punishment should fit the crime. But I think legalization is a mistake. I still believe [marijuana] is a gateway drug," Biden claimed. 
A few months later, while speaking with New Hampshire voters in May 2019, Biden commented that, "Nobody should be in jail for smoking marijuana." He laid out a 'plan' for decriminalizing marijuana, if elected, and automatically expunging existing criminal records for possession by reclassifying cannabis to a Schedule II substance (it is currently a Schedule I, reserved for drugs with the highest potential for abuse and addiction). 
And in his last 2 years as president, he has acted on exactly zero of his cannabis-related promises. Cannabis is still not federally legal, or even decriminalized, people are still getting in trouble for it in prohibition states, and many are still serving prison time for old cannabis charges in states that have recently legalized. So again, his actions show much less support than he likes to claim. 
In one of his latest moves, he suggested forced rehabilitation for anyone caught with drugs. According to President Biden, "nobody convicted of a drug crime should go to prison, they should go to mandatory rehabilitation," he emphasized at a campaign event in Kenosha, Wisconsin late last year. "Instead of building more prisons… we [should] build rehabilitation centers." And while I completely agree with the first half of the statement, the idea of putting a cannabis user in rehab, just sounds completely asinine. Although it seems that he's trying (a little bit), at best, he's just very out of touch with what modern day drug policy should look like, and what his voters are asking for.  
And Vice President Kamala Harris is not much better, claiming to support legalization and even bragging about having smoked in the past, but her resume says otherwise. During her career as San Francisco district attorney, Harris oversaw roughly 1,900 marijuana convictions (1,500 of which were African American males, for the record). NORML executive director Erik Altieri describes her history on drug reform has been "problematic," and her "record is not one anyone would qualify as progressive, particularly when it comes to marijuana." 
Biden pardons a few cannabis offenders 
And when I say "a few", I truly mean that. More specifically, he pardoned 3 people and commuted the sentences of 78 offenders, out of the estimated 40,000 people who remain locked up on weed charges. Before getting further into the details, let's quickly go over the difference between pardons and commuted sentences A pardon completely removes the conviction as if it never happened, so the person's record is clear, whereas a commuted sentence still stands but the punishment is reduced or completely revoked.  
The news of the pardons and commuted sentences were announced on Tuesday, April 25th of this year. All of the pardoned offenders had been previously released to serve time in their homes during the pandemic, a privilege that was granted to a total of 8.300 inmates because of COVID-related issues and prison overcrowding. One of the pardons given, and eight of the commuted sentences, were related to cannabis.  
Now, it's important to note that this was not part of some cannabis-related project or anything special that Biden was doing. These pardons and commuted sentences were done in clemency grants as part of Biden's first year in office – and this is standard for ALL presidents during their first year. Call it a presidential 'get out of jail free' card, if you will, but regardless, it had nothing to do with commuting the sentences of cannabis users specifically, even though some of the offenders who got pardoned and commuted were convicted of non-violent marijuana crimes.  
New cannabis legalization bill from Chuck Schumer  
The reason this matters (well, it always matters, but the reason it's more relevant now) is because a new decriminalization bill was introduced by Democratic Senate Majority Leader Chuck Schumer and Thursday, July 21st. The bill isn't exactly new, Schumer has been working on it for years, waiting for the right time to make it official.  
The Cannabis Administration and Opportunity Act would effectively decriminalize cannabis at the federal level, but would allow individual states to regulate it as they see fit. So, some states can still choose to keep it illegal, although that seems unlikely. That said, it's hard to say how likely it is that this bill will even pass at all. Yes, Schumer circulated the bill around for the last few months getting feedback for how to make it foolproof, but there are still a few major potential obstacles in the way.  
First, we have the Senate. Although legalization/decriminalization bills have passed the House of Representatives, they have all died when reaching the Senate for a vote. Beyond the Senate, the main concern here is Biden. Should the bill make it his desk, will he off on it? He claims to support decriminalization (hopefully more so now that we all know his daughter-in-law shops at dispensaries), but his history, as well as his areas of focus while in office, say otherwise.  
Final thoughts 
In all fairness, it's not surprising to see an old man stuck in such dated ways. It's reminiscent of many of our own grandparents who just won't get with the times. But a politician should be more in touch with what the general population wants, and data from Politico consistently shows that roughly 70% of Americans want cannabis legalized. With this new bill in the works, it's very possible that the ball will soon be in Biden's court – and it will be interesting to see what he does with it.  
Welcome all! Thanks for dropping by Cannadelics.com, a top offering for comprehensive news covering the burgeoning cannabis and psychedelics industries. Stop by daily for a dose of news on these dynamically changing fields, and sign up for The Cannadelics Weekly Newsletter, so you're up on everything important going on.
Related
Psychedelics and Art: Immersive Exhibitions Around the World
Psychedelics and art go hand in hand, making it no surprise that the Psychedelic Art niche has been growing in popularity in recent years. Not only is art simply more enjoyable and fun to interpret different pieces of art when you're high, but certain drugs are known to improve divergent thinking in already creative individuals.  
Now, when I say "psychedelic" art exhibitions, what I really mean is immersive art. Art installations that pull you in and make you feel the art with your entire body and all the senses – akin to how one would feel on a psychedelic trip. So, while getting high and going to a quiet art gallery may not be the most exciting of plans, you can certainly trip out and have a lot of fun wandering around a labyrinth of experiential art.  
To stay current on everything important happening in the industry, subscribe to The Cannadelics Weekly Newsletter. Also, it'll get you premium access to deals on cannabis flowers, vapes, edibles, and much more! We've also got standout offers on cannabinoids, like HHC-O, Delta 8, Delta 9 THC, Delta-10 THC, THCO, THCV, THCP & HHC, which won't kill your bank account. Head over to our "Best-of" lists to get these deals, and remember to enjoy responsibly!
---
More about psychedelics, art, and the senses 
We, as humans, have five basic senses that help us navigate through the world: touch, sight, hearing, smell, and taste. The organs associated with each sense gather information and send it to the brain, which helps us perceive the world around us so we can better function better in it. In addition to our five most fundamental senses, there are some others that we actually cannot live without, like spatial awareness and balance.  
Psychedelics are the only category of drugs a person can use that will affect ALL the senses, as well as cause visual/auditory/tactile hallucinations and alter thought processes, emotions, and perception of time. Because of this, a type of art described as "psychedelic" or "immersive" has become frequently associated with these substances and the psychonaut community. Some common elements of psychedelic art include fractal designs in high contrast, portraits with distorted perspectives, fabrics in loud colors and swirling patterns, and things of that nature.  
Art critic Ken Johnson explains it well in his book, Are You Experienced? Johnson argues that "All kinds of things look better to the stoned observer, but many works of art produced in the 1960s seemed to require not just a new sort of taste but a heightened, Zen-like state of attentiveness, a kind of receptivity to the subtleties of space and time and forms and materials that could readily be achieved by ingesting a psychotropic drug." 
So, in other words, his theory is both psychedelic art (which is made with the psychonaut in mind) as well as more nuanced projects would have greater appeal to the intoxicated observer as opposed to the sober one. Simply put, all art is better when you're high, especially when you're stoned or tripping.  
Meow Wolf – Las Vegas, Santa Fe, Denver, and Houston, USA 
Meow Wolf exhibitions are known to defy reality with their fully immersive, incredibly interactive, and very unique spaces. Using a combination of narrative story-telling, multimedia, and of course, fun colors and lights, the goal of Meow Wolf is to transport viewers into a new, yet somewhat familiar, realm. The company is based in Santa Fe with locations in New Mexico, Colorado, Nevada, and soon, Texas. They announced earlier this year that they will be opening two new exhibitions in the Lone Star State relatively soon.  
"Slowly but surely, you are transported into unknown spaces," Meow Wolf's CEO, Jose Tolosa, said. "Unknown spaces of really amazing visual and auditory and light art and technology that really triggers all your senses. "Our exhibitions are non-linear. We don't tell you to start here and end here, and we don't tell you where to go. You go wherever you want. They're highly interactive." 
Each space consists of a unique, puzzle-like story that visitors follow and solve through each exhibition. For those who want to fully engage, the story can take hours to complete, but not everyone wants to dive in so deeply, which is perfectly fine. Visitors can choose to solve the stories/puzzles, or just explore a little bit until they're ready to leave.  
"The experience is meant for all generations," Tolosa said, adding that "a child would go in and have an amazing experience, but then it would be a totally different experience than a teen, an adult or even a senior. It has those unique characteristics that have the ability to really trigger the human mind. Ours is a space that mixes in the sculptural and the audio and the video and the lighting and story and narrative and technology, which incorporates a lot more artistic forms in that one space." 
Future Shock – London, UK 
Coined as "Art that wraps around you", Future Shock takes sensory, new-age art to another level. As of now, it's a temporary exhibition set up by 180 Studios and running until the end of August. The show includes sixteen different installations, each bringing together different elements of physical and virtual artwork using a variety of different methods and technologies. The exhibition is set up in an underground car garage, and is basically like a large maze that you can wander through and get lost in.  
"It is very, very entrancing," says art critic Tabish Khan. "You love the sound, the visuals. I would say that there are some works that I found a lot stronger than others. There are some works which have like a deeper message and they carry through stronger than the others. And there are some that we think visually, I'm very impressed. Do I get something more from this? Maybe not." 
One of the installations comes complete with rotating mirrors, laser lights, and colorful kinetic sculptures – all situated in a pitch-black room. Another installation takes place in a desert-like environment populated by digital humans. Rather than a profound artistic message, Future Shock experimenting with technology and psychedelic digital worlds. Making visitors feel the art, rather than analyze it.  
For example, one of their largest and most popular installations is one called "Vortex", created by a Barcelona-based multidisciplinary art studio, Hamill Industries. In Vortex, light projectors, smoke effects, and a specific soundtrack are used to create a giant colorful smoke ring that move in synchronicity with the music. According to the creators, this particular piece is about experiencing the beautiful musical sound through alternative senses, light sight and smell. 
"So, you can experiment that as a musical piece, but if you can just kind of do one step away and see like how it travels, how the light follows.," says Anna Diaz, mix-media artist from Hamill Industries. "It's about – it's a pentagram. It's a musical pentagram made light, made smoke. So that's what it's behind the vortex. And that's the message behind the vortex, experiencing sound." 
Superblue – Miami, USA 
Superblue is a relatively new installation in Miami, Florida, launched in 2021. It includes a very interactive environment with various digital installations, moving shapes and colors, light displays, a mirror labyrinth, items that visitors can pick up and move around, and much more, all over a sprawling 50,000 square foot space.  
Aside from the exhibition, the venue also has an events space and a popular outdoor café called The Blue Rider. And despite having only been open for barely 15 months, Superblue already has thousands of good reviews over various platforms including Google, Yelp, and Facebook. The show has been described as "Trippy, meditative, and gorgeous…" by the New York Times. 
"Each of these artists provokes us to see our relationship to the world and each other in completely new ways – it's at the forefront of how we experience immersive art," said Superblue co-founder and CEO, Mollie Dent-Brocklehurst. "Superblue was created in response to the public's rapidly growing interest in experiential art that provokes new ways of understanding ourselves and the world around us," added Marc Glimcher, co-founder of Superblue. 
teamLab – Tokyo, Japan 
teamLab is one of most well-known names on this lists, and is made up of a global group of artists, engineers, programmers, CG animators, architects, and mathematicians. They have permanent exhibitions in Shanghai, Tokyo, and Macao, as well as numerous other installations all over the world. They also plan to launch a new permanent installation in Saudi Arabia in 2023. Their goal is to help visitors "explore the relationship between the self and the world through art" using new and less traditional mediums. "Physical media is no longer the limit", their website claims.  
"Digital technology has made it possible for artworks to expand physically. Art created using digital technology can easily expand. So, it provides us with a greater degree of autonomy within the space. We are now able to manipulate and use much larger spaces," says teamLab, who spoke as a collective. "Here, we ask guests to wander, explore, and discover. Artworks also move out of the rooms freely. They form connections and relationships with people. The artworks communicate with, influence and sometimes intermingle with each other. They also have the same concept of time as the human body," they added. 
teamLab is also working to combine art and wellness with their latest project, teamlab Reconnect, a permanent installation in Tokyo. Reconnect is an art and sauna exhibition where visitors experience the immersive artworks while alternating between hot saunas and cold baths. The goal is for users to enter what's known as a "sauna trance" while enjoying the creative experience.  
THE LUME at Newfields – Indianapolis, USA 
I had to include this one, not only to have something representing the Midwest, but because I live in Indiana and it's on my list of places to visit out there. That being said, THE LUME is part of the larger, Newfields art exhibit which is a 152-acre encyclopedic art museum. THE LUME takes place on 30,000 square feet of that acreage, and it can be best described as an hour-long digital art gallery extension.  
It's not a movie, but rather a series of digital art experiences that play on a constant loop. The point of the exhibit is to see art "up close and all around you" by taking famous artworks and turning them into three dimensional, multi-sensory experiences. Despite the 60-minute play time, you can stay and enjoy the exhibition for as long as you want. Visitors are actually encouraged to take in the experiences from every angle – really get your money's worth. You can enter at any time and jump straight into the loop.  
Featured artists include Van Gogh, Cezanne, and Gauguin, and after the show, you can visit the museum's activity space to see some of the original paintings. There is also an attached restaurant, Café Terrace 1888, where you can take a break and refuel.  
Also worth noting, is that Newfields just announced they are looking for new artists to feature in THE LUME exhibit. Artists will need to create a three-minute, immersive, visual and audio digital media experience that will be displayed as featurettes or short digital art productions during THE LUME's Monet experience. You can find more information about submitting your work here, and the deadline to apply is August 30th.  
Final Thoughts  
When looking for "psychedelic" art installations, what I was looking for specifically was the concept of experiencing art through all five senses. Because tripping is so sensory on its own, art exhibitions that was appeal to psychonauts – in my opinion – would find a way to incorporate different sensory experiences. Immersive art exhibitions like the ones above are perfect examples of that. If I missed any of your favorites, drop me a line in the comment section below so I can add it to the list! 
Welcome all! Thanks for dropping by Cannadelics.com, a top offering for comprehensive news covering the burgeoning cannabis and psychedelics industries. Stop by daily for a dose of news on these dynamically changing fields, and sign up for The Cannadelics Weekly Newsletter, so you're up on everything important going on.
Related
Another Study Says Legalizations Don't Increase Cannabis Use
The line is old and never made sense in the first place, but politician after politician like to extol the fear that if they legalize cannabis, everyone will become a pothead. As it turns out, study after study say the opposite, that legalizations don't increase cannabis use, particularly in younger populations. Take a look.
Yet another study now shows that legalizations don't increase new cannabis use in kids, so why do we keep hearing that it will from politicians? Remember to subscribe to The Cannadelics Weekly Newsletter all the latest news and industry stories, as well as exclusive deals on flowers, vapes, edibles, and other products. Also save big on Delta 8, Delta 9 THC, Delta-10 THC, THCO, THCV, THCP & HHC products by checking out our "Best-of" lists! 
---
The study
The question of whether legalizations do or don't increase use comes up a lot in debates over legalization measures. A study published a couple weeks ago called Estimating the effects of legalizing recreational cannabis on newly incident cannabis use, investigates the estimated occurrence of new cannabis users in the below 21 years-of-age grouping, versus those 21 and above. The study sought to find estimates representative of all US states, as well as Washington, DC, and used the data of 819,543 US residents (non-institutionalized) from the years 2008-2019.
Information was collected via audio computer-assisted self-interviews, as part of National Survey on Drug Use and Health (NSDUH) surveys. These surveys were cross‐sectional, and conducted with "multistage area probability sampling to draw state-level representative samples and to over-sample 12-to-17‐year‐olds."
It should be noted that this entire study draws from information taken from semi-unrelated research, and was not designed and carried out specifically for its purpose. As stated by the investigators in the write-up, "As this research used publicly available and anonymized data, the research was determined as not human subjects research by the Michigan State University Institutional Review Board on 8/26/2021." This is not an uncommon practice, and though often used to create associations that really don't exist, in many situations its a perfectly fine way to collect and asses data.
Investigators used DiD event study models (difference-in-difference) to make inferences on policy effects that were implemented in a staggered way over a period of time. These models are regularly used to show treatment effects from before and after treatment sessions, in medicine, and are used similarly here to see the difference in cannabis use, pre and post legalization.
The results of the study indicate "no policy-associated changes in the occurrence of newly incident cannabis onsets for underage persons, but an increased occurrence of newly onset cannabis use among older adults." So, basically, its saying that legalizations didn't lead to more underage people starting to smoke, but did lead to more people of legal age starting to smoke.
They go on to stipulate, "These results show consistent evidence of an increase in the occurrence of newly incident cannabis use for adults aged 21 years and older after the removal of prohibitions against cannabis retail sales. For those aged 12-20-years-old, the study estimates support the hypothesis that RCLs did not affect the occurrence of newly incident cannabis use for underage persons."
And that "We offer a tentative conclusion of public health importance: Legalized cannabis retail sales might be followed by the increased occurrence of cannabis onsets for older adults, but not for underage persons who cannot buy cannabis products in a retail outlet." As dispensaries are meant for adults to use at will, and are only barred to underagers, this hardly presents a problem, while backing up that legalizations really don't increase cannabis use among younger residents.
Are new adult smokers a problem?
This study shows that legalizations don't increase use in kids, and don't result in every kid running out to start smoking weed. In fact, it maintains that this isn't a reason for worry at all. What it does point to, is the possibility that more adults 21 and above might start to smoke after legalizations.
I expect this will be enough for some politicians to latch onto in their quest to link legalizations with a pothead culture. But the problem with this, is that a legalization, and legal dispensaries, are meant to allow this very behavior, indicating that its not a dangerous enough behavior to warrant concern. In fact, not only is it not dangerous, but the array of states with medical legalizations might argue that cannabis is beneficial, which makes it not only not a bad thing for more adults to use cannabis, but possibly an overall beneficial one.
Plus, having an issue with adults smoking, is silly at best when considering how many bars there are, and retail locations to buy alcohol, the drug with one of the highest death counts, and overall global rates for death and disability. And one of the only drugs (along with the idea of smoking in general) that regularly hurts those not partaking, in the form of drunk driving incidents. And though legislators like to point at cannabis for causing danger on roadways, this too has been evaluated in studies, which actually found lower incidence rates of driving accidents in states with medical legalizations.
Should we care that a legalization measure meant to make something completely available to adults…is being used by those adults? Even if in higher numbers than before? I mean, that is the purpose of the industry, right? And given how excited everyone is about the tax value of the cannabis market, it kind of seems like increasing adult smokers, was always the goal.
Uruguay study already showed similar results
Though investigators in the study mentioned above say "This cannabis policy evaluation project adds novel evidence on a neglected parameter", referring to research on how prevalent new underage smokers are post legalization; this is not correct. Other investigations about whether legalizations do or don't increase use are already published on this topic, including a recent one from Uruguay.
Uruguay was the first country in the world to go against global mandate and legalize the recreational use of cannabis back in 2013. So it easily has the longest running data stream for how a legalization effects smoking onset in different age groups. In May of this year, a study was published, which "measured whether Uruguay's non-commercial model of recreational cannabis legalization was associated with changes in the prevalence of risky and frequent cannabis use among secondary school students."
The study used collected cross-sectional surveys filled out by both Uruguayan and Chilean secondary school students (8th, 10th, 12th grades), from 2007-2018, with a total of 204,730 persons for which data was collected. They used a full range of kids in the 12-17 age range, as well as a specific group in that range that mentioned past-month or past-year use, as well as another group of 18-21 year olds.
They particularly looked at changes in frequent or risky cannabis behavior in past-month and past-year models, with special interest in changes just after the legalization kicked in, in 2014. Investigators used the Cannabis Abuse Screening Test for risky cannabis behaviors, and established frequent use as 10+ days in the last month.
Study results found that there was not an increase, but a decrease in both past-month and past-year use directly following the start of the industry, in the 12-17 range. Though there was a slight uptick in the 18-21 range right after the market opened, risky use quickly decreased soon after. In fact, risky use decreased in all the following samples: participants who used in the past-month, who used frequently in the past-year, and those that claimed frequent use from the entire sample.
Not only does this study indicate no issue with raised cannabis use in the underage community after legalization, but it shows a decrease in overall risky use for all groups. Plus, this is the second study of this nature out of Uruguay. In 2020, the study The impact of cannabis legalization in Uruguay on adolescent cannabis use was published, which came to its own conclusion that "We find no evidence of an impact on cannabis use or the perceived risk of use. We find an increase in student perception of cannabis availability (58% observed vs. 51% synthetic control) following legalization."
This indicates that students are wholly aware of the increased availability of cannabis, yet aren't running out to go get it. The study sought to "estimate the impact of legalization in Uruguay on adolescent past year and month cannabis use, perceived availability of cannabis and perceived risk of cannabis use."
Conclusion
How long will we keep hearing the line that we're all going to be pot junkies if a legalization occurs? And how many more studies must show that legalizations don't increase cannabis use in younger communities, before the powers that be get the point? As the line sounds like an excuse to begin with, I'd say we're not even close to that backwards sentiment being wiped off the boards, and it will take time for the logic to fully filter down. Luckily, the process is most definitely underway, thanks to recent research.
Welcome all! We appreciate you stopping by Cannadelics.com, a premiere independent news publication covering the exciting and expanding cannabis and psychedelics landscapes. Come by daily for regular updates on important happenings, and cruise over to the Cannadelics Weekly Newsletter, so you're never late on getting a story.
Related